Coach Analiese White plans for a strong girls' varsity soccer team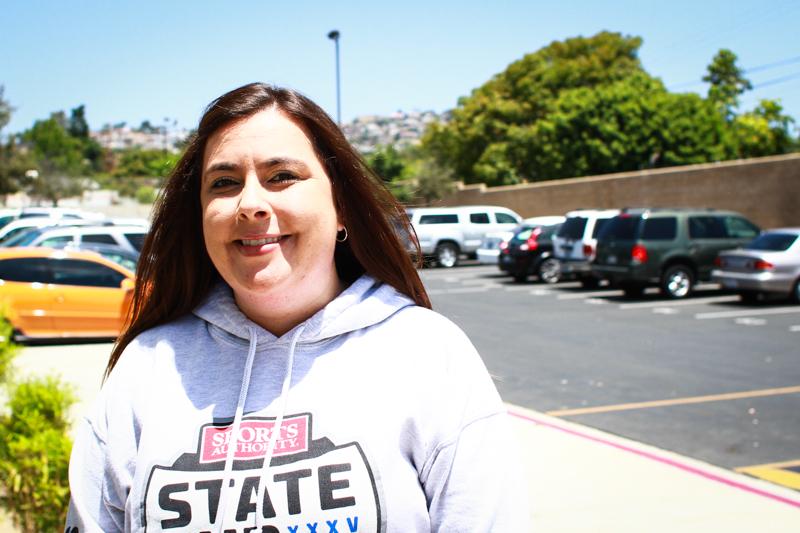 In her fifth year of coaching, Analiese White has joined the Foothill coaching staff as head coach of the varsity girls' soccer team.
White played semi-professional soccer for three years with a local team that played in tournaments around the country.
"[We've been to places] like Alaska, we went to Hawaii, we've been all over the place," said White.
White has been coaching ever since her niece "dragged her onto the field."
"[My niece] wanted to play soccer at the age of ten […] I got dragged onto the field and I never stepped off, so it's been a blessing," said White.
She attended the University of California, Los Angeles (UCLA) for four years, but injured her knee, which prevented her from playing on UCLA's top team.
"I tried to walk on at UCLA when I went to school there, but my knee was already injured, so it was too hard to pick it up," said White. "I went semi-pro instead."
White has experience coaching a fall American Youth Soccer Organization (AYSO) team for Region 39 (Ventura), an AYSO travel team, and two club teams, both for Ventura Football Club (VFC) United.
She first became involved with Foothill athletics through Dale Hendrix, a friend of hers. White said that since Hendrix's kids attend Foothill, "he knows Mr. Bova pretty well, so when the position opened up he encouraged me to apply online and it all went from there."
White believes that here at Foothill the girls soccer team has "a rare opportunity with a brand new program."
"You're not filling anybody else's shoes," said White. "It's nice to be able to use what I've learned and help these girls develop, not only as athletes, but as young women."
Some of the players said that White is building a strong relationship with them. Sophomore and varsity player Sidney Sinsky said that White "is really good with the players" and has a bond with the team.
"We all feel connected […] our team is really close to her," Sinsky said.
Alex Cohen, another sophomore player, agrees that she is "really cool" and is a "good trainer and coach."
Freshmen Olivia Morales, who has known White since she was 11, said that White "does a lot of fitness and makes sure our players are in shape."
According to the players, fitness is a large part of practice , but White believes that character comes first.
"It always has to be about character and who you are as a person and how you represent your school," said White. "Once it goes from character development, it goes to working as a team, working as a unit and coming together."
[soundcloud url="https://api.soundcloud.com/tracks/181536104″ params="color=ba4308&auto_play=false&hide_related=false&show_comments=true&show_user=true&show_reposts=false" width="100%" height="166″ iframe="true" /]
Many players look forward to the games the most.
Cohen looks forward to tournaments, which to her, will be "really fun." Sinsky hopes the team competes in the California Interscholastic Federation (CIF) championship games.
White's main goal is for the girls to "come together as a cohesive group, and then continue to go in an upward direction" in the years to come.
She and Sinsky agree that they have a strong team this year.
"They're a pretty talented group and I'm excited for what we have to start with," said White.
Sinsky said that she believes it will be a "fun season" and that Foothill's team is is "really good."
Although White thinks the girls look "pretty good" playing together, she continues to encourage them to "give it all they've got and be proud of who they are and the school they're representing and continue to grow."