Riley Knouse: There's a party in my stomach and you're invited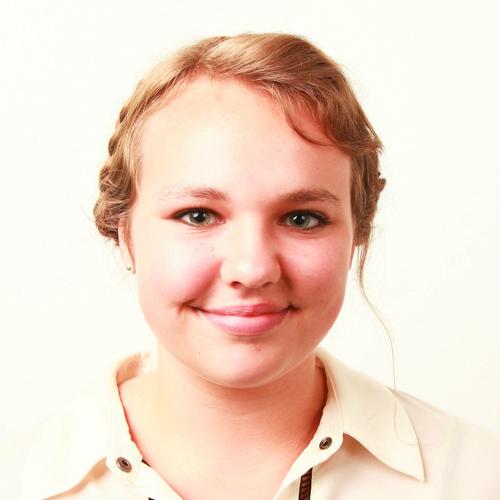 Hang on for a minute...we're trying to find some more stories you might like.
These past couple of weeks have felt unfortunately long.
Before the Thanksgiving break, I had rehearsal for the Nutcracker almost every day (with only more to come), and stayed up a little too late so that I could work on homework. An unnecessary amount of stress had also built up from the two tests I had last week, and now I can only panic about when the scores will come.
However, I probably wouldn't be telling you about this if there wasn't a silver lining. These columns are about finding happy things after all.
Yes, after many long rehearsals, tests and homework, we finally had a two day week. I got to spend the rest of my week off by eating way too much two weeks before a performance (that didn't stop me though), making tamales, and napping with family. The silver lining had shone down in the form of food, and I couldn't have been happier.
Thanksgiving is more than likely one of my favorite holidays. Not because of the football or Black Friday,  but because you are encouraged to eat an ungodly amount of food. Whether you celebrate Thanksgiving or not, and whether your reasons for celebrating be a deal between the pilgrims and Wampanoags or an obligatory family reunion, you cannot fight the happiness that comes with good food or a weekend longer than the week.
Food is a major factor to happiness. How many people can say that after eating their favorite food, they don't feel that warm sense of comfort that'll make anyone smile? There are only so many national holiday feasts that happen in a year, so if you celebrate, make the most of it. In my family, the day after Thanksgiving, we went on a hike to feel less guilty about all of the pie we had/would consume, and the next day we had a Tamale Party, which left us with five different kinds of tamales. Out of the 12 people who attended, everyone took at least 10 tamales home.
I'm not telling you that gorging yourself on a daily basis is going to give you a lifetime of happiness. There will be a point when it becomes too much and of course, the food high will only be short-lived. Don't let food be the only fix for your problems, but don't deny yourself food-based pleasures. Thanksgiving is once a year, and it is the one day where gluttony is socially acceptable, so make the most of it.
My weekend relied heavily on food, and that was perfectly fine with me.