Lisa Harvill: From MSO teacher to new assistant principal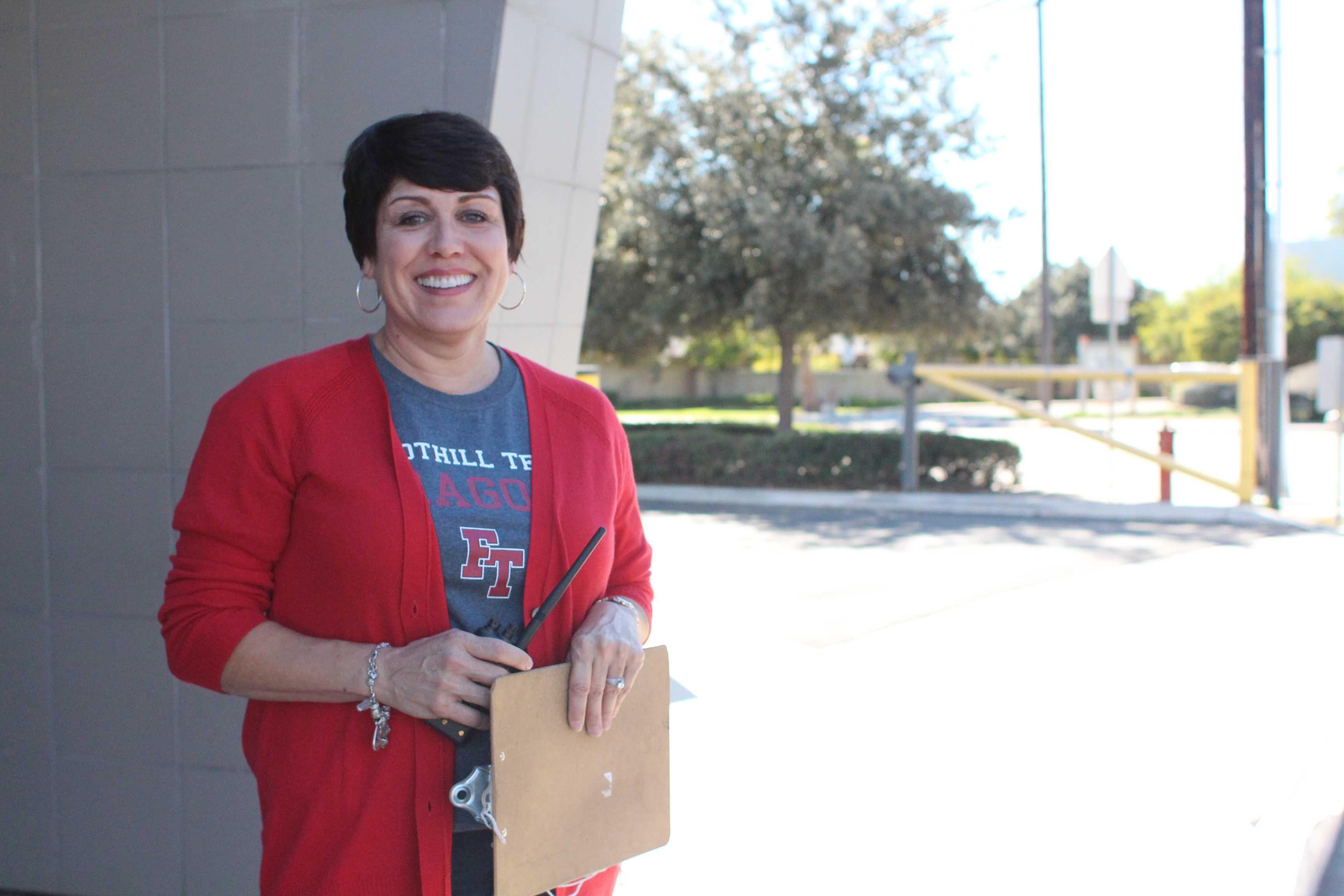 A few weeks ago, Foothill welcomed Lisa Harvill into their staff as an assistant principal.
Harvill had taught for three years at Balboa Middle School and 14 years at Poinsettia Elementary School.
Last year and the beginning of this year, she taught at Middle School Opportunity (MSO), an extension of Foothill's campus for "kids who don't perform well in the middle school setting," she said.
Ventura Unified School District's website said the school "focuses on the development of pro-social skills and student self-esteem and resiliency."
She said her work with students at MSO was rewarding and fun, but found it "isolating." At MSO, Harvill said she would sometimes go a whole week without talking to other teachers.
"I always thought I was more introverted and I wouldn't mind the isolation of the MSO job," Harvill said. "I've realized how much I do thrive on the contact with other people and the variety."
Harvill is very involved with her church. Before the school year began, she and her husband helped renovate the high school youth group space at the Bible Fellowship Church, which she recognizes some Foothill students from.
Another hobby of hers is art.
"My husband says I'm an artist and I say 'I dabble,'" she said.
"My friends ask me to come to their house to redecorate for them. That's one of my big loves. I love art."
In addition to her hobby of design, Harvill describes herself as "a voracious reader." Last year she read over 200 books – some for work, most for pleasure.
In the spirit of Foothill Technology High School, she reads those books on her iPad.
[soundcloud url="https://api.soundcloud.com/tracks/179739273″ params="color=a82d2d&auto_play=false&hide_related=false&show_comments=true&show_user=true&show_reposts=false" width="100%" height="166″ iframe="true" /]
Harvill has two kids, ages 24 and 30, whom she maintains very close bonds with. She said it's nice to be "empty nesters," although she said her dog feels like having another.
She said the staff has received her warmly. Foothill's two assistant principals are both new this year – her and Ron Briggs. Briggs replaced Carlos Cohen, who is now assistant principal at Ventura High.
"The year before last, I read over 200 books. […] Whenever I can, I'm reading." -Lisa Harvill
Harvill is taking the place of Katie Tedford, the school's prior assistant principal, who was selected to be principal for Pierpont Elementary. 
Campus supervisor Dana Eaton said that Harvill's consistency will be good for Foothill.
"I think that she is real even -she doesn't freak out, run hot or cold, she's just the same every day," Eaton said.
Principal Joe Bova said he knows firsthand that Harvill is hardworking, caring, and organized. The two have known each other for almost 10 years. She taught his son Ryan, who is now a Foothill freshman, when he was in kindergarten, and his other children as fifth graders.
When Tedford took the job at Pierpont, Bova said Harvill was "a great candidate" because she had similar skills as the former assistant principal.
Harvill looks forward to helping students as part of her job as assistant principal, and encourages students to find her in her office or out on campus for a chat.
She said she is "honored" to be able to work with the staff, students, and administration at Foothill, a school she "fell in love with."
"When the opportunity came up, and I applied for the job and I got it, I thought okay, this is perfect, this is just where I want to be."