Inside the Ebola epicenter in West Africa: "Things are getting crazy down here"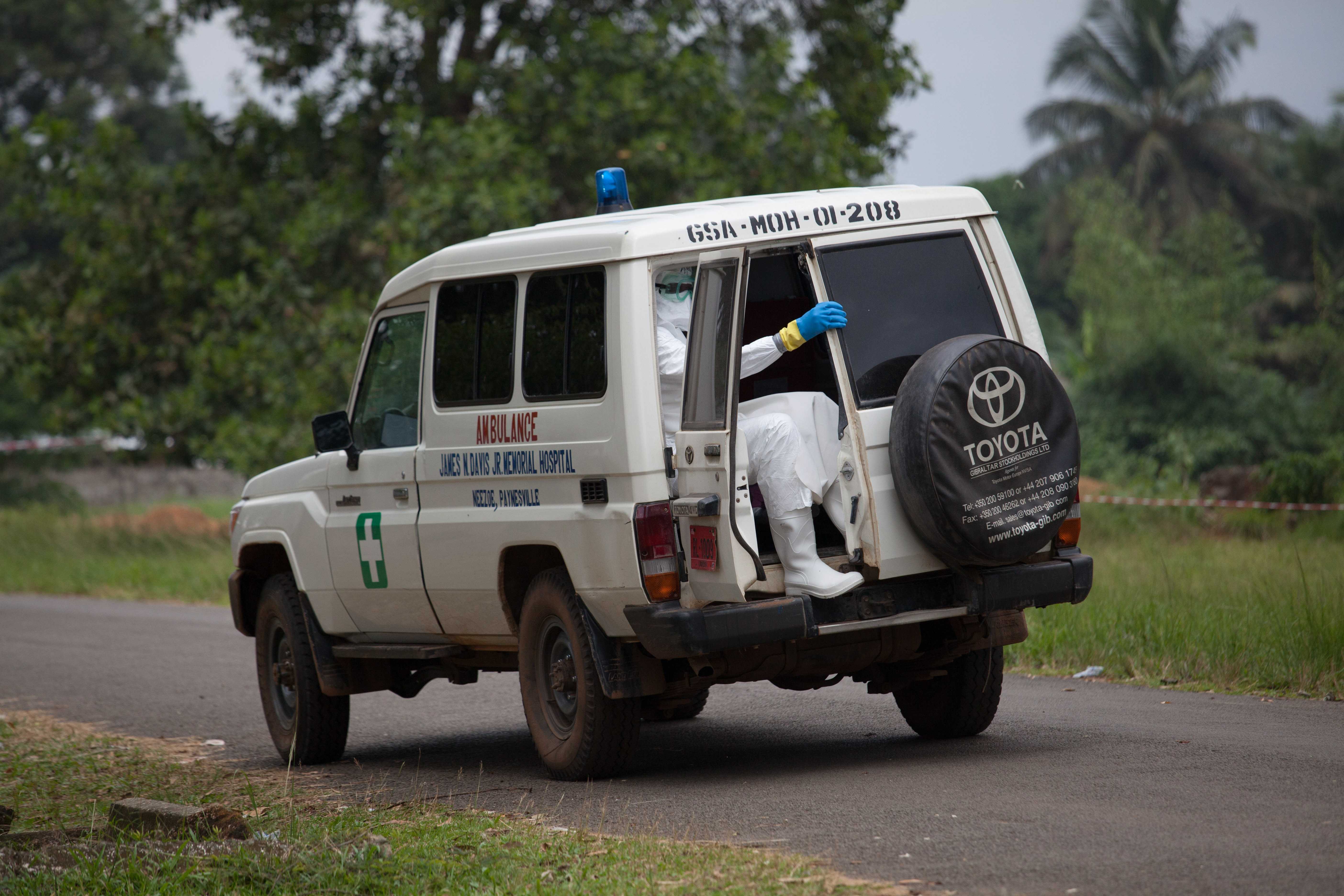 Kadiatu Koroma, 23, had to prove she wasn't "fleeing from affected areas" when returning to her hometown after finishing university exams. Her elder brother, Foday, was denied treatment for Malaria. His nurse thought he might have had Ebola and did not want to touch him.
Foothill alumna Bethany Fankhauser, 19, was evacuated from Liberia, leaving her physician father behind to oversee medical efforts at a missionary hospital in Monrovia
For Junisa Kallon, the situation is dire. 
"Things are getting crazy down here. [The] situation is very perilous. No money, little or no food," he said during a Skype interview. "Certain basic elements like water supply [are gone]. Everybody's just hoping and praying things get better."
Kallon, 19, had planned to attend his first year of university in Freetown, Sierra Leone, where he has lived all his life. Instead, because all schools and colleges have been shut down, he is working with local organizations and government to combat Ebola.
"Two heads are better than one. I will meet up with all the organizations in my community, and get them together for us to combat Ebola as soon as possible […] We're also doing some fundraising within the community," he said.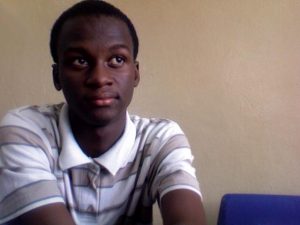 The daily lives of an estimated 1.2 million Freetown residents, who ordinarily live on less than $1 a day, is one of disruption and fear.
"A whole lot of things have been shut down like education, gatherings, school, offices, companies, investments, and the like. This is affecting the country's economy," he said. "Everyday we are going down by the head."
Kallon is connected to Foothill Technology High School through his experience five years ago with an English class project called "Project Hello: Notes from the Edge of the World."
In May 2009, Foothill 10th grade English teacher and journalism adviser Melissa Wantz applied for a Student Achievement Grant from the National Education Association.
"Everyday we are going down by the head," said Junisa Kallon. 
The idea was to connect her 10th grade English students to students in Sierra Leone through writing and art. The inspiration was Ishmael Beah's memoir "A Long Way Gone."
Thirteen students from Freetown, Sierra Leone, blogged online with 12 of Wantz's  students through an online social network known as a "Ning." Together, they created a book of traditional fables and modern poetry entitled  Salone Stories: Ten Traditional Sierra Leonean Tales for Children.
In June 2010, Wantz and Foothill government teacher Cherie Eulau traveled to Sierra Leone to deliver 500 copies of the books to schools and to meet the students.
One of those students was Kallon, who has been accepted into Limkokwing University in Freetown to study for a degree in Architectural Technology.
In order to help educate students, Kallon said there is a push to deliver teacher instruction to students through the television and radio.  As of now, children are engaging in little or no academics, he said.
"If you don't have people with brains, you cannot put them in positions of government or anywhere that they are going to lead or direct, or make anything better."
West Africans face daily threat from largest Ebola outbreak in history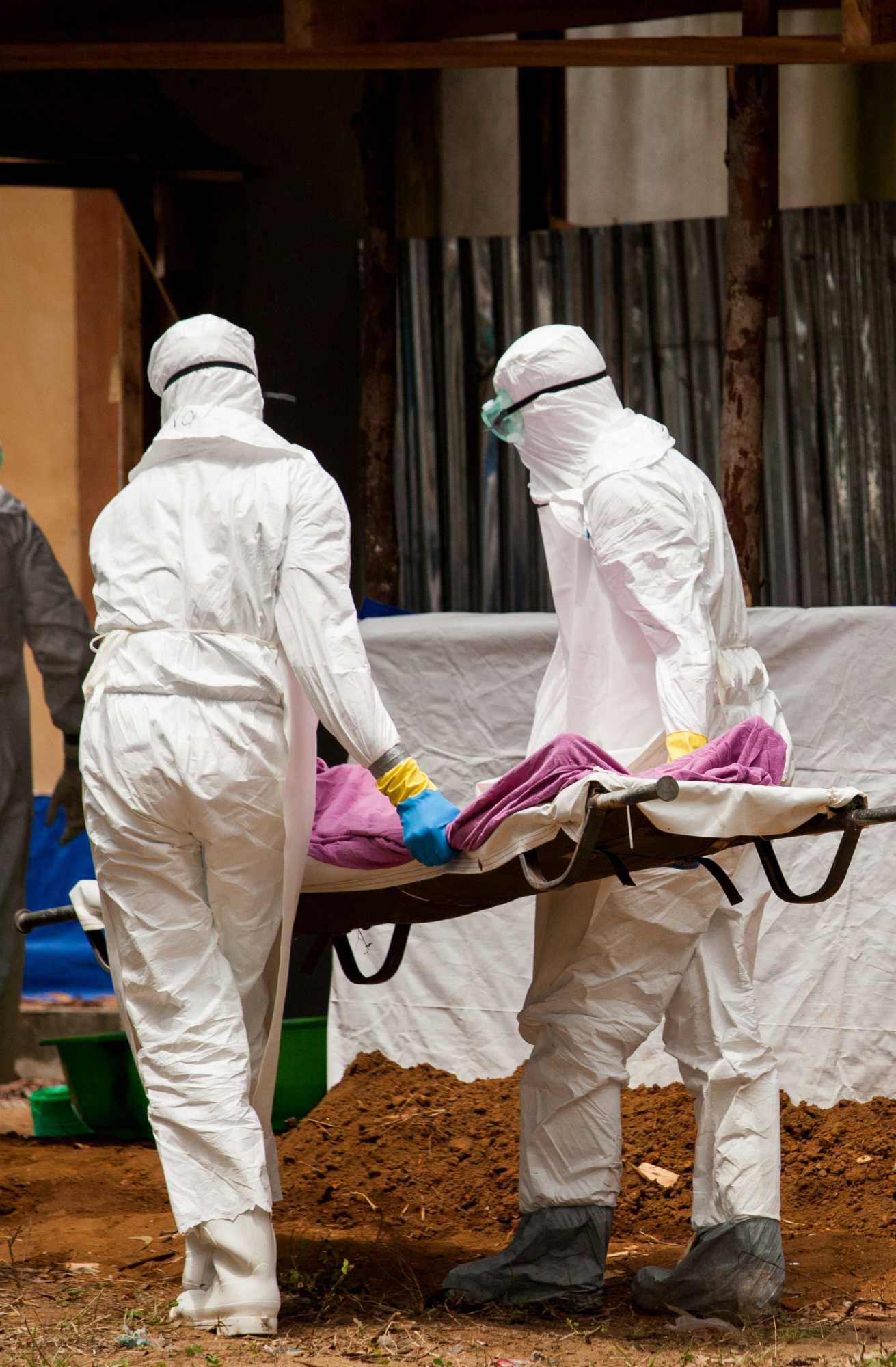 The largest and most complex outbreak in history, the current Ebola epidemic poses a huge threat to West Africa.
The ministries of health in Guinea, Sierra Leone and Liberia report that over 5,674 people have died from the Ebola outbreak in West Africa as of Nov. 23, 2014.
There have been more deaths from the 2014 outbreak than at any other time since Ebola was first recognized as a virus in 1976 in Sudan, according to the World Health Organization (WHO). The organization classifies the epidemic as an international concern.
About 50 percent of the people infected with the disease die, typically from low blood pressure due to fluid loss. 
The crisis began in Guinea in March, 2014. Cases spread to Sierra Leone and Liberia by infected patients crossing land borders. Cases also spread to Senegal and Nigeria by land and air travel, respectively, but are considered contained.
Cases have also spread to Mali, according to a CDC Update on Nov. 26. There are eight confirmed and probable cases, including six deaths.
According to WHO, "The most severely affected countries, Guinea, Sierra Leone and Liberia have very weak health systems, lacking human and infrastructural resources, having only recently emerged from long periods of conflict and instability."
All United States patients who have been infected with the virus have been released from the hospital. The CDC affirms that the probability of an Ebola outbreak in the United States is very low.
The world at large has responded to the epidemic, calling for increased aid and medical workers in West Africa, as well as for the development of a vaccine.
To read more about Ebola, check out the Five Biggest Misconceptions about Ebola, and why Ebola Jokes are unacceptable.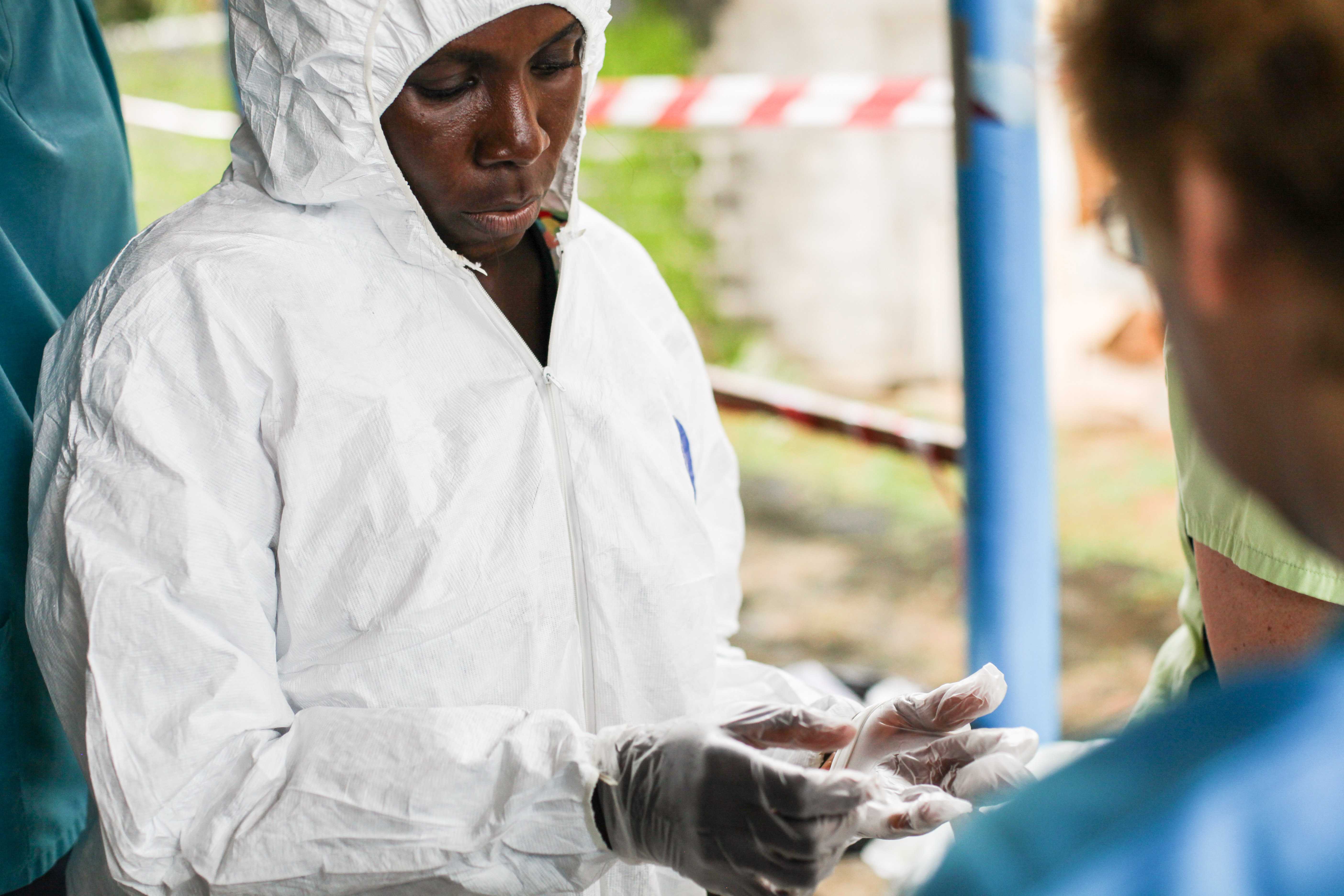 "We were always on guard so 'trust no one' was born " 
Kadiatu Koroma, a 23-year-old Sierra Leonean who also participated in Project Hello as a high school student, is in her final year of studying banking and finance at the university in the city of Bo, a five-hour drive from Freetown, where she grew up.
She first heard about the Ebola outbreak in July, when a student at her university contracted the virus in a nearby Kenema while visiting his family.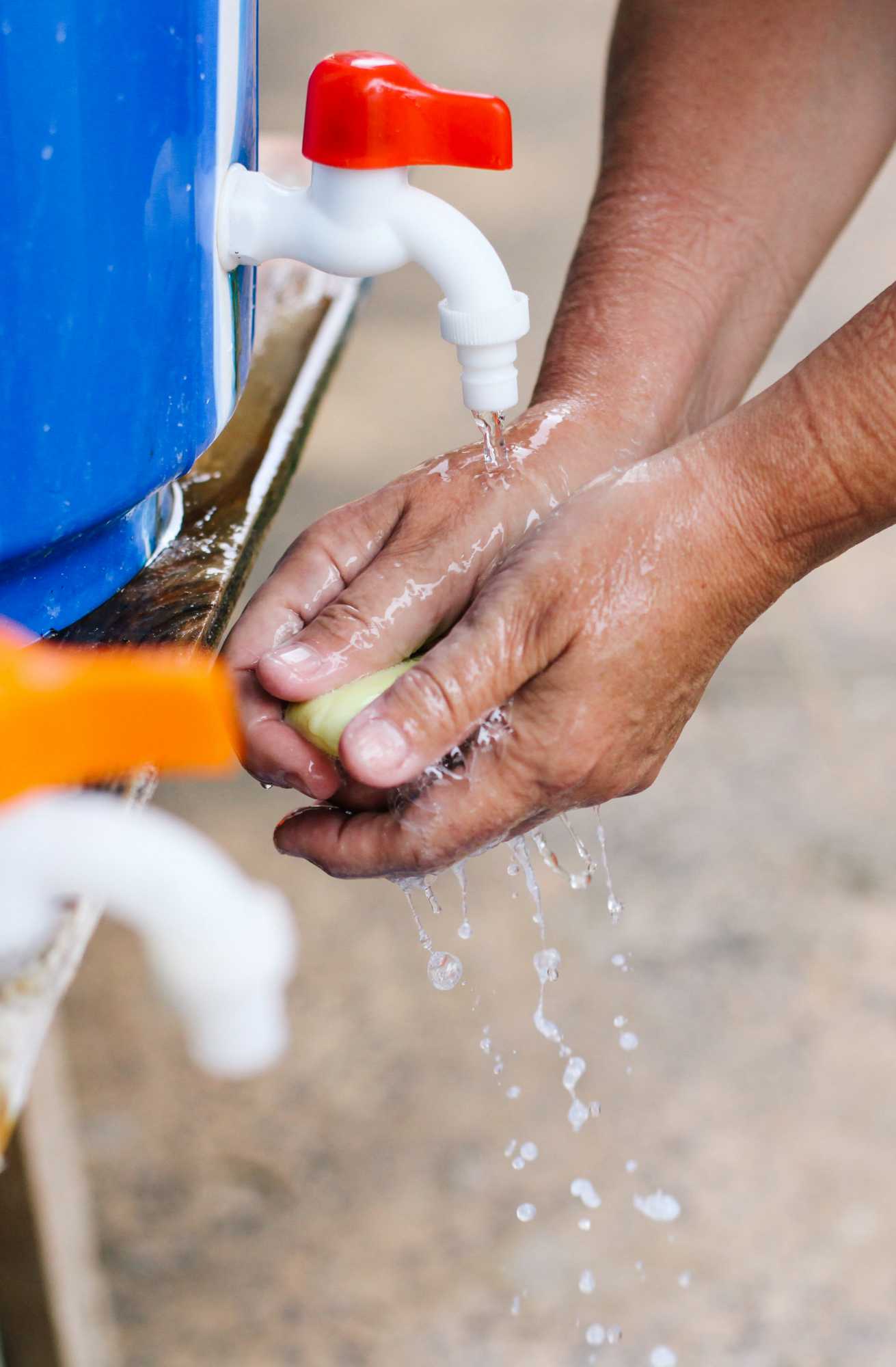 The student died, along with several of his family members.
"The whole university was in panic thinking that he might have infected thousands, considering the fact that he was a promising young man," Koroma told the Dragon Press via a Facebook interview.
"Personally, I didn't know him, but I knew many of his friends and classmates. I was so, so scared by then," she said.
Koroma said authorities started tracing the student's contacts, and found that since he had never left his home or traveled to campus while infected, he could not have transmitted the virus to students.
"Were we glad? Not really, we just felt fortunate and sad at the same time," Koroma said.
Due to the rising numbers of cases, the Minister of Education in Sierra Leone gave a deadline to all colleges and universities to finish semester activities early.
"We sat in an exam that we did not prepare well for. We were bereaved, stressed, scared, and the conditions were quite unfriendly," Koroma wrote. "We were always on guard, so 'trust no one' was born."
Koroma said that there was chlorine and thermometers in all public offices, and public gatherings not related to Ebola education were banned.
In early August, Koroma and her fellow students finished their exams and were asked to leave campus for their homes. Koroma returned back to a Freetown that looked very different from when she had started the semester.
"Ebola task forces were in every part of the city by then. I had to convince them that I am a genuine resident of Freetown, and not someone fleeing from affected areas," she said.
Because of the rising number of cases, Koroma's requests for internships were turned down in all places she applied for but one, which is where she currently works.
"The raging attack of this violent disease, Ebola, continues. I saw numerous Liberians leave the isolation unit in body bags. I heard the sounds of suffering and death," Bethany Fankhauser wrote on Aug. 14, 2014.
One night, Koroma's older brother, Foday, got sick with Malaria. Koroma said that there was not enough protective gear at the heath center and surrounding hospitals.
"When taken to the health center, he was left unattended to by the nurse on duty, for fear of touching him," Koroma said.
"I guess the nurse was scared because Malaria had the same symptoms as Ebola," Koroma said. "According to the nurse, she's not 'taking any chances'."
Koroma's family bought Foday over-the-counter drugs and took him to a larger hospital.
Schools closed and a rise in teenage pregnancy, drug use and thefts
Koroma has seen her community devastated since the outbreak.
"In churches and mosques, Ebola has gradually changed the form of worship. Where there was handshakes and hugs, now there are none. For me, I've taken to praying at home."
"Now, we no longer enjoy the livelihood we used to enjoy. We cannot hang out with friends or attend any public gathering. Life in Sierra Leone and other affected countries is a gradually becoming a nightmare," Koroma said.
Koroma said that a few weeks ago, the Moyamba district in South Sierra Leone reported 154 cases of teenage pregnancy.
"Young people are bored with school closed down. Ebola has seen to the rise in teenage pregnancy," she said.
[soundcloud url="https://api.soundcloud.com/tracks/178377756″ params="color=ff1600&auto_play=false&hide_related=false&show_comments=true&show_user=true&show_reposts=false" width="100%" height="166″ iframe="true" /]
Kallon said teenagers are also turning to drugs. Theft is increasing because people cannot provide for their families, he said, and when the "breadwinners" die from the virus, it hurts the rest of the family.
"Eighty to 90 percent of people who are sitting back at home are doing basically nothing, and this affecting our country's development," Kallon said. "When you have more people doing nothing, there is a chance for more chaos and more problems."
Evacuated from Liberia, leaving a father behind to fight the virus 
After graduating from Foothill in 2013, Bethany Fankhauser left in November for Liberia with her family. They planned to become Christian missionaries with the organization SIM Liberia. Only months later, the Ebola epidemic would begin in nearby Guinea and spread to Liberia. 
From November until April, Fankhauser lived and helped out at the Eternal Love Winning Africa (ELWA) Compound in Monrovia, which includes a hospital, clinic, radio station, school and church. It now also includes two of the Ebola treatment centers, one of which is a chapel that was converted into an isolation unit.
Her father, John Fankhauser, is the former medical director of Ventura County Medical Center (VCMC) in Ventura. Today he is deputy medical director at the ELWA hospital.
On April 4, Fankhauser and her family were evacuated upon recommendation from SIM after Ebola began to spread. John Fankhauser stayed in Liberia to help fight the virus.
Bethany, her sister and mother returned to Liberia together on June 22, after it was thought the virus was eradicated from the area, and lived there for about a month.
She was forced to return to SIM headquarters in North Carolina again in early August when the disease suddenly escalated and got out of control, infecting two U.S. medical workers.
"I'm scared, and I know I'm not the only one. This is a fight we must win. I'd like the world to know that we are Africans, not a virus," Kadiatu Koroma said.
Throughout her time living on the compound in Monrovia, Fankhauser and her mom and sister spent their time baking cookies and making lunches for the doctors and nurses who were fighting the virus and babysitting the children of missionaries.
Fankhauser also took photos at the Ebola treatment center for the redesigned ELWA website.
"We helped wherever needed, and sometimes that meant staying put at home and other days that meant cooking enough food to feed 15 people while washing eight loads of laundry for the nurses at the hospital," she said in an email to the Dragon Press.
One particular story stood out to Fankhauser while reflecting on her time in Liberia throughout the outbreak.
"I will never get the face of a young boy who had been admitted to the ELWA Treatment center," Fankhauser said. "He was around 10 years old and his mom died from Ebola. He saw several people around him die in the treatment center and he watched as the doctors and nurses removed them in body bags."
"My heart broke. No 10-year-old should have to experience that. I prayed for him several times throughout each day… I'm happy to say that he survived the disease and was able to receive hugs from the doctors and nurses who had cared for him."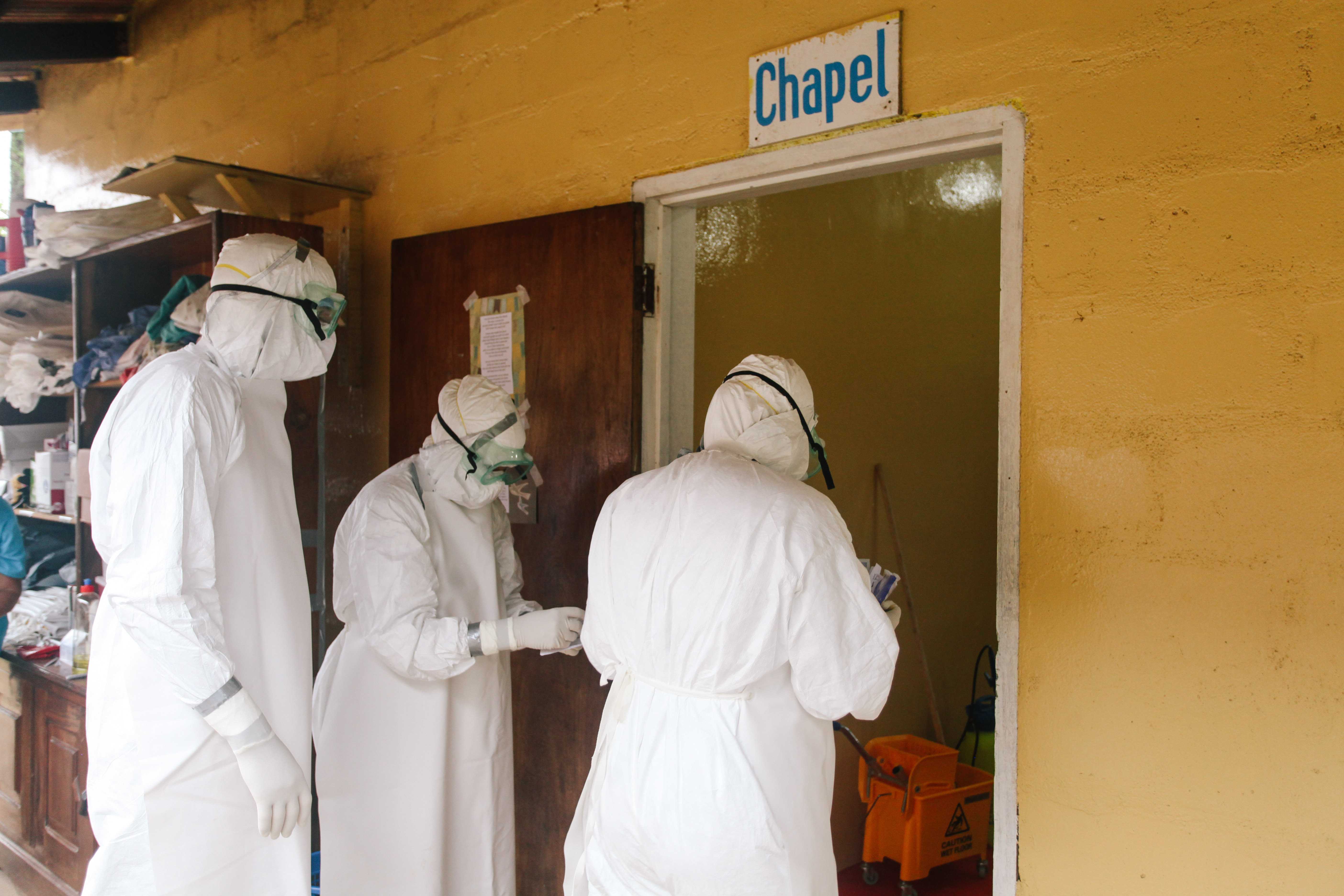 "I prayed for hours that God would spare their lives, and that ultimately this virus would be conquered"
The Fankhausers lived in close community to Dr. Kent Brantly and Nancy Writebol, the first two Americans to contract Ebola.
"I feel privileged to know both of them […] The night we found out both of them had contracted Ebola, I wept for hours," Fankhauser said.
"The virus had hit extremely close to home in the face of two close friends of our family and fellow missionaries. I prayed for hours that God would spare their lives, and that ultimately this virus would be conquered."
Fankhauser also noticed how the outbreak changed the culture and climate of the community.
"When Ebola began to infect people in the capital of Liberia, people stopped shaking each other's hands, which is a big deal, because before Ebola, when you greeted someone, you would shake their hand," Fankhauser said. "At church, you would shake everyone's hand, but now, no one touches each other."
"My heart broke as tears fell from the eyes of family members. I witnessed a war, just footsteps away from my home, and these images still flash through my mind," Bethany Fankhauser wrote.
Before the outbreak, Fankhauser had the chance to visit a "bush" school in a village just outside of Monrovia. There, students beamed as missionaries brought them school supplies and played games with them.
"In Liberia, education is viewed as a great privilege and it is a beautiful thing seeing the upcoming generation learning to read and write; while doing so joyfully, with a smile on their face," Fankhauser wrote in her blog on Nov. 24, 2013.
Now, all schools in Liberia have been closed indefinitely due to the outbreak.
"The raging attack of this violent disease, Ebola, continues. I saw numerous Liberians leave the isolation unit in body bags. I heard the sounds of suffering and death," Fankhauser wrote on Aug. 14, 2014.
"My heart broke as tears fell from the eyes of family members. I witnessed a war, just footsteps away from my home, and these images still flash through my mind."
Calls for increased aid to fight "this cankerworm that wants to turn our beloved countries into ghost towns"
Koroma said there have not been enough resources dedicated to eliminating Ebola.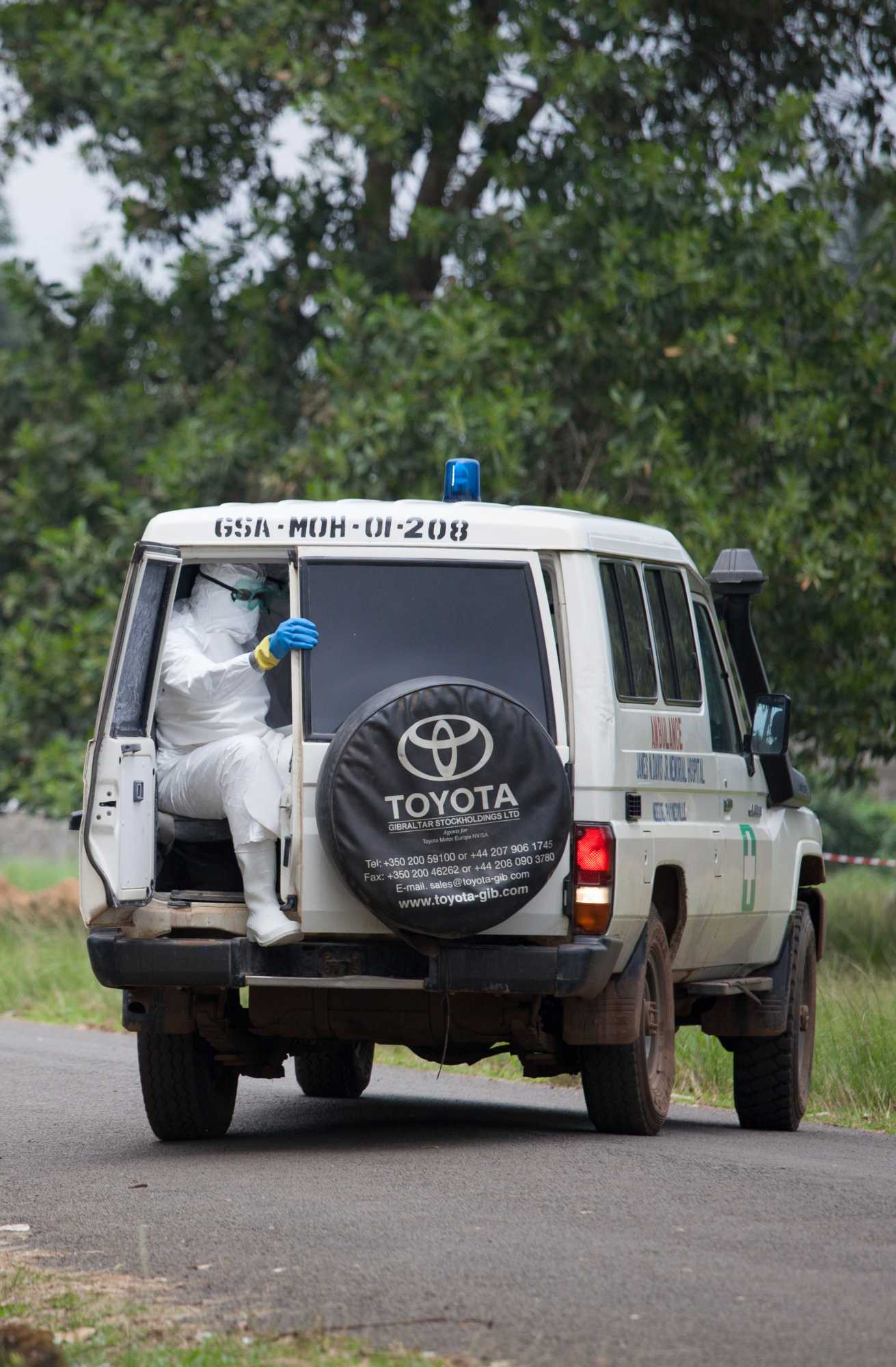 "The international community has so much on its plate, what with ISIS and all [… ] I believe they've tried; however, had Ebola been given the attention it deserved, things wouldn't have gotten to where it is now," Koroma said.
Kallon said that he is unhappy with the focus of the media coverage in the United States.
"I must say I'm a bit disappointed," Kallon said. "We, the Africans here, die more than those in the United States, and I'm not wishing for that to happen to you in the United States at all[…] I appreciate the media[…] but there is more work to be done."
Kallon takes a particular interest in working with the government and getting the economy of Sierra Leone back on its feet.
"We need to have a safety zone, we need to get every infected person cured and see that the virus does not spread anymore in the country," Kallon said.  "We need to get investors and businesses and get things going, because without finances, things cannot go proper."
"We're trying to come together to combat this deadly virus, and we ask for your support," he said.
Fankhauser agrees.
"The people in Liberia need help from the rest of the world. The country does not have the infrastructure to respond to this crisis on their own," she said.
"They need health care workers, they need treatment centers, they need hospitals, and they need not only a short-term response, but a long-term response from the rest of the world."
For Koroma, the fear is daily.
"I'm scared, and I know I'm not the only one. This is a fight we must win. I'd like the world to know that we are Africans, not a virus," she said.
"We need all the help we can get to fight this cankerworm that wants to turn our beloved countries into ghost towns."