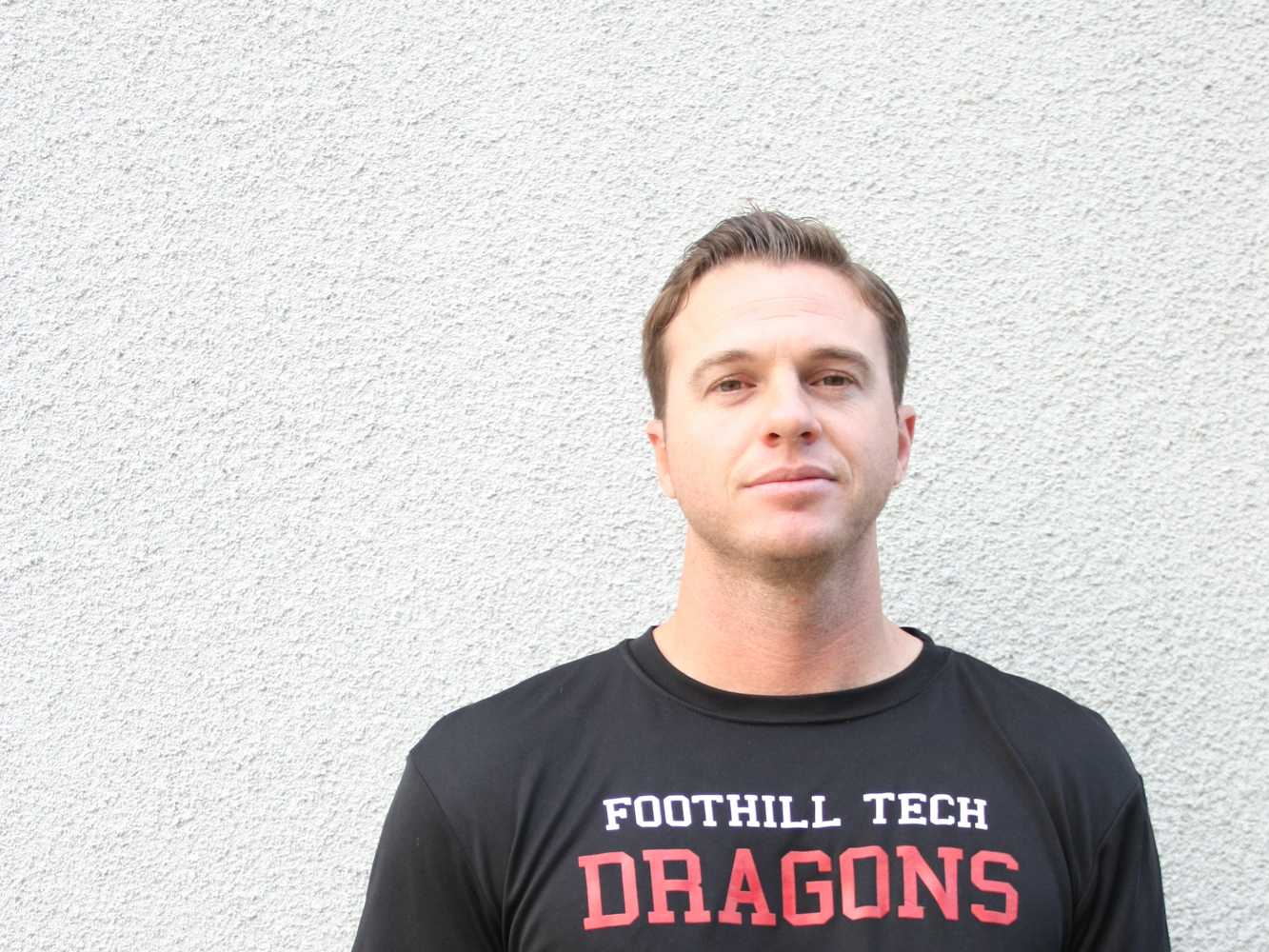 Foothill's first ever girls' basketball coach, Jason Edgmond, is ready to pave a pathway for future teams in this historical first season.
"The team is at the early stages of preparedness, but the girls are working hard and they are very talented," said Edgmond.
He has had a "lifetime" of experience playing basketball, with seven years as the head coach of a girls' basketball team, college-level courses in coaching including clinics, and running basketball camps for kindergarteners through seniors in high school.
Edgmond's father first introduced him to the sport at the age of five and from then on it was what he wanted to play.
"My father would take me to basketball games as a young boy and from there, my love for the game [of] basketball was developed," he said.
Edgmond played basketball throughout high school until he suffered a leg injury, making him ineligible to play anymore. However, he still wanted to be part of the game.
"I could see my own athletic pursuits as a player coming to an end, but I still had a competitive drive. So coaching  just became a natural fit for me to pursue that competitiveness that was still within me," said Edgmond.
This choice was not only influenced by his love for basketball but also influenced by his father, who played basketball and had gotten a diploma to be a professional coach as well.
"My father coached basketball, which helped lead me to begin to play when I was in kindergarten," said Edgmond.
His love for the game is what really made him want to be a coach.
"I have always enjoyed athletics and coaching just seemed like the next pursuit for me to follow," said Edgmond.
Senior Madi Stevenson feels that playing for Edgmond is different from playing for her previous coaches.
"As far as coaching, at Ventura [High School] our offense is a lot simpler and at Foothill, Coach Edgmond is a little bit more complicated because we have a lot more plays," said Stevenson.
Stevenson feels the styles between the Ventura and Foothill coaches mirror each other.
"They pretty much coach the same as far as aggressiveness and hustle and play your defense," said Stevenson.
[soundcloud url="https://api.soundcloud.com/tracks/178192241″ params="color=9e1010&auto_play=false&hide_related=false&show_comments=true&show_user=true&show_reposts=false" width="100%" height="166″ iframe="true" /]
Senior Cami Bern agreed with Stevenson that Edgmond creates more complicated plays.
"It's not so much they're complicated, it's more because they're all new and there's a lot more than we had before at Ventura," said Bern.
Bern feels the team is thoroughly prepared for the season and feels the best part has been the new team experience.
"I think the best part is making new friends with all the girls. In the past we always played against each other because most of us previously played for Ventura or Buena," said Bern.
Edgmond feels that the girls being close is important and affects the results of the season.
"The girls have also never played on a team together, so on-the-floor and off-the-floor chemistry has to be built," said Edgmond.
Edgmond believes the team has done well on this part and are close knit.
"Off the floor, the team has become a close unit that really does their best to encourage each other and hold each other in high esteem,"he said.
Edgmond has seen improvements from the team and is looking forward to seeing how the girls play throughout the season.
"On the floor, the team has made some large strides since the first day we met and played in June. I am looking forward to seeing just how far this team can push themselves," he said.