Feast your eyes on these delicious Thanksgiving alternatives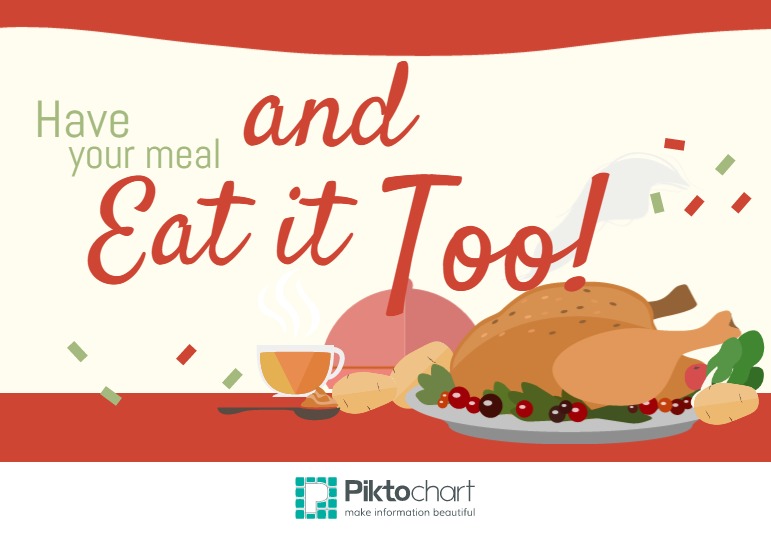 Nothing is more festive on Thanksgiving than a table mounted with mash potatoes, pie, casserole and of course a turkey. It's tradition to stuff yourself like a stuffed turkey. However, have you ever stopped to consider how many saturated fats and calories you're consuming in one seating? It's calculated that the average adult devours more than 3,000 calories on Thanksgiving Day. Instead of guzzling down a greasy meal, try these healthier but still delicious alternatives.
Herb-Roasted Turkey Breast:
Of course, it wouldn't be Thanksgiving without a turkey on your platter. The calorie count on this meal won't get out of hand if you cook it the right way. It's easy to make because you won't have the stress of cooking an entire turkey. This recipe also requires different types of herbs such as thyme and sage leaves.
Sage leaves are rich in antioxidants and vitamins such as Vitamin K. It has been proven to lower cholesterol levels in patients with type 2 diabetes. Thyme leaves are high in calcium, Vitamin A and C and have been used in natural medicines to treat respiratory and chest problems including whooping coughs, bronchitis and chest congestion.
This recipe combines a number of ingredients such as lemon juice, black pepper and garlic to create a sensational taste. It takes about 25 minutes to prepare and two hours to cook. If cooked the right way, it will definitely be a hit on the family table.
Roasted Celery Root and Carrots:
There's nothing like a dish that's not only flavored like fall, but dressed like it too. With a  mixture of spices like parsley and paprika, not even the kids will say no to these roasted veggies. It's a simple side dish that takes less than an hour to make and requires only a few key ingredients.
The main portion of this recipe consists of carrots and celery roots. Carrots are low in calories and notably rich in nutrients like antioxidants, vitamins and dietary fibers. They give this dish the sweetish taste it needs. Celery roots contain an abundance of calcium, potassium and Vitamin C.
Various seasonings like paprika and parsley are also needed to spice this dish up. Paprika contains Vitamin E, which is important in promoting healthy blood vessels and cell communication. Parsley keeps your immune system strong and heals your nervous system because it contains vital vitamins such as Vitamin C, B12, K and A.
This recipe is filled with health benefits and is perfect for balancing out your Thanksgiving feast.
Desserts:
After a delicious meal, instead of indulging in desserts loaded with table sugar, try these healthier sweets that will satisfy your sweet tooth without going overboard.
Pumpkin Rice Pudding:
Instead of bringing a typical pumpkin pie to the table, why not spice it up with some pumpkin rice pudding? It's delicious and brings a pleasant aroma of pumpkin into the fall air. The addition of ginger and cinnamon adds to the dessert's zest.
Adding cinnamon to high carb desserts can help lessen the impact it has on your blood sugar level. It's also a good source of fiber and calcium and the combination of these in cinnamon keeps your body healthy and prevent conditions from arising. Ginger is packed with essential oils like gingerols, known for soothing nerves and containing antibacterial properties.
The total time for preparing this delicious dessert is around nine and a half hours, but don't let that scare you off. Eight hours of the preparation time is letting your treat chill in the refrigerator, which leaves only one and a half hours of cooking time.
This pudding will definitely leave your guest wanting more.
Apple Kuchen:
Apple Kuchens promise to bring you the sweet flavors of both fall and winter. The taste of Fuji apple and apricots gives this treat the natural sweetness it needs. It's the ideal dessert for all those apple lovers out there. It contains a mixture of walnuts, lemon juice and of course, apples.
Apples are "one of the healthiest foods a person can eat," according to Livestrong. They are an excellent source of fibers and Vitamin C and has zero fat or cholesterol. Apples may also alleviate the effects of asthma and Alzheimer's disease, while promoting bone health and pulmonary function. Lemon juices are high in calcium and known for its anti-oxidants and anti-tumor properties. It can help heal wounds quicker and even prevent heart failure. Walnuts also contain antioxidants that boosts your heart's health and can also reduce the risk of breast cancer and diabetes.
Apple Kuchens are simple to make, healthy, and make for the perfect after-dinner palate.