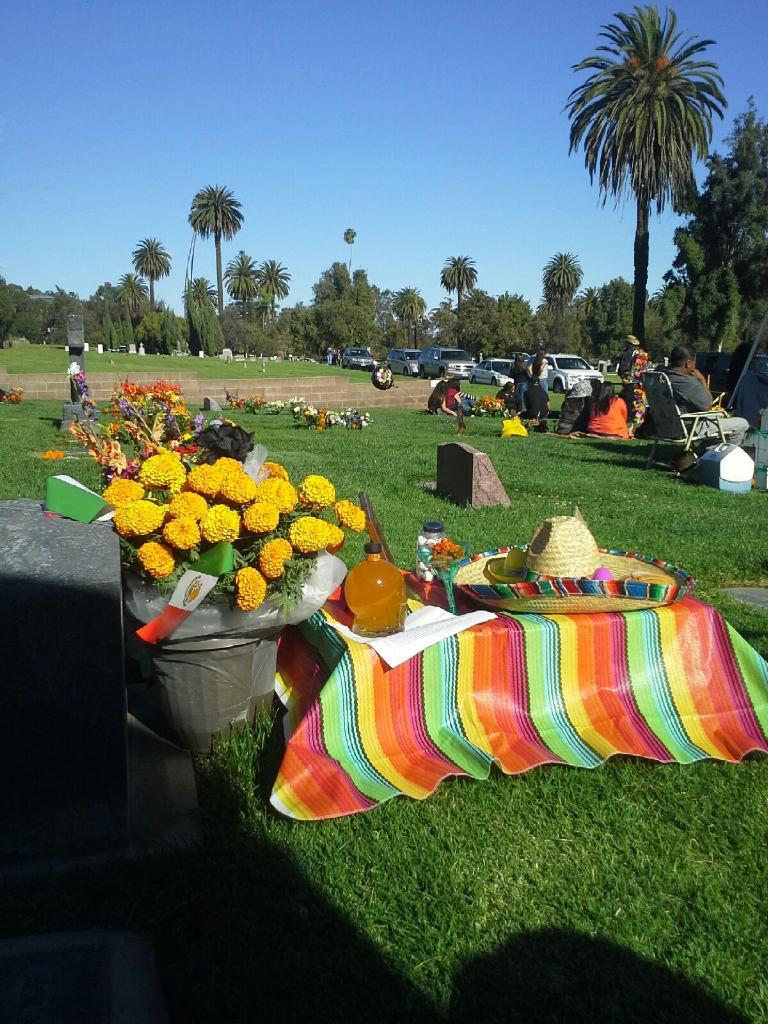 The Dia de los Muertos celebration held at the Pierce Brothers Santa Paula Cemetery on Sunday afternoon was vibrant and unforgettable. Many families partook in decorating an altar next to the grave of their deceased loved ones.
Father Charles of Our Lady of Guadalupe Church blessed the altars, which was followed by Aztec dancers, Mariachi's, as well as enjoying traditional Mexican feast.
Dia de los Muertos – Day of the Dead – is a holiday celebrated on November first through November third, that celebrates the life of family and friends that have passed on. These lives are remembered with festivals and lively celebrations.
According to the Santa Paula cemetery's general manager, Laura Cole "on this day the heaven's open up and our loved ones are able to come down to the altar that we have created and spend time with us."
Laura Cole was pleasantly surprised at their first Dia de los Muertos turn out. She was also pleased to do this for Santa Paula's community and have something for people to come and share in this experience.
[soundcloud url="https://api.soundcloud.com/tracks/175257530″ params="color=ff5500&auto_play=false&hide_related=false&show_comments=true&show_user=true&show_reposts=false" width="100%" height="166″ iframe="true" /]
She continued to describe that each ofrenda must include the four elements of nature: Earth, Wind, Fire, and Water.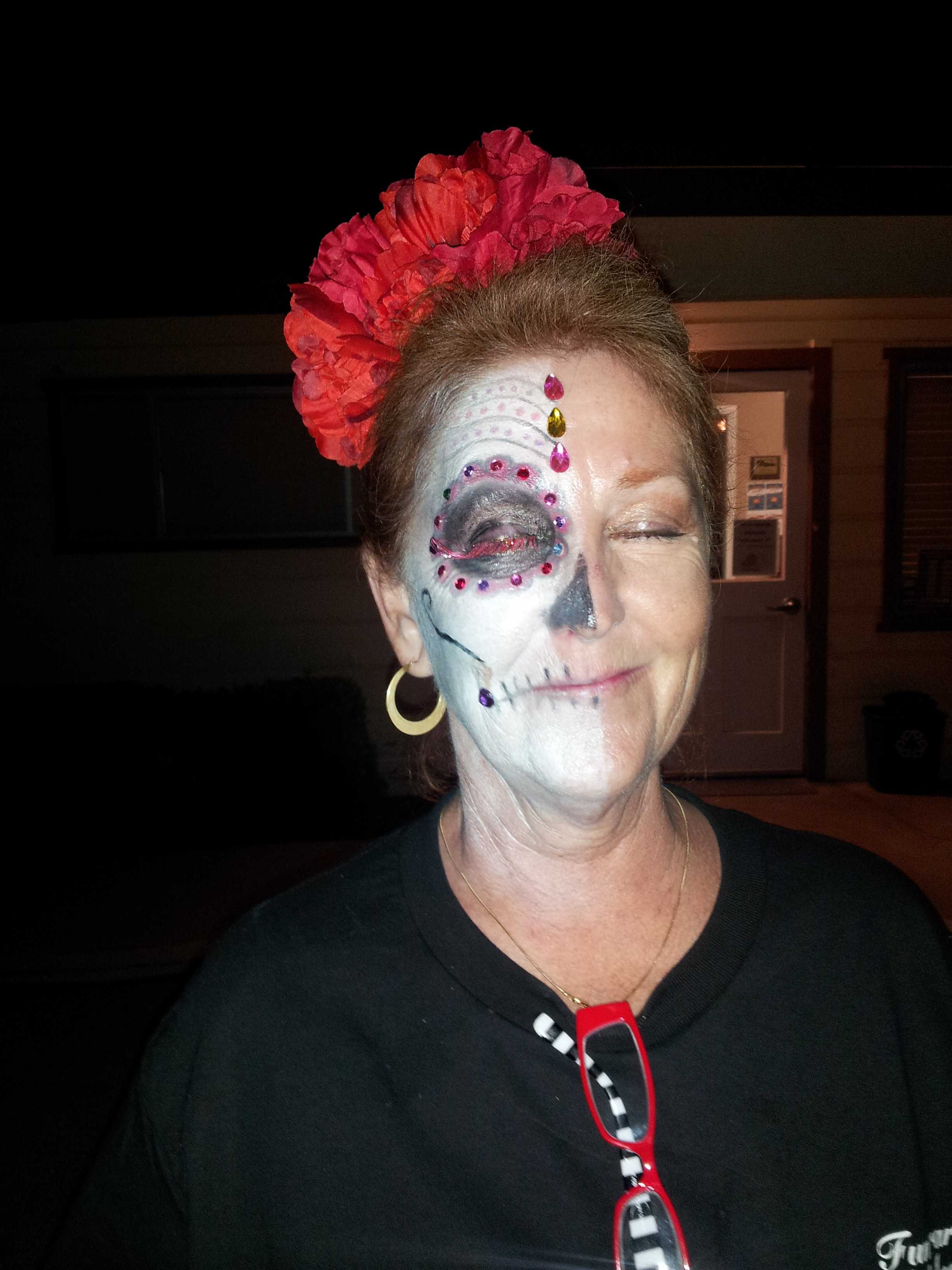 Earth, the first element, is typically represented by marigolds. This type of flower are an important to Dia de los Muertos because they symbolize nourishment.These yellow flowers are also known as the "flowers of the dead" because their captivating scent is said to draw spirits back to earth for the annual reunion.
Wind is represented through moving objects such as Papel Picado, which is a popular Day of the Dead decoration. This Mexican folk art is made from radiant tissue paper that is cut into elaborate designs that include skulls and skeletons.
The third component of an ofrenda is the natural element of fire which is represented by candle light and signifies the deceased soul. It also is used to light the journey of the spirit's way home.
Lastly there is the natural element of water which is represented by a pure glass of water placed on the ofrenda. Water signifies purification and quenches the thirst of the deceased after his/her long journey back to earth.
The importance of skulls as a Day of the Dead icon traces back to that of the Aztecs. Back then, skulls marked their belief in the existence of an active afterlife. In Mexican culture, skulls continue to symbolize death and rebirth. Day of the Dead skulls appear on altars and ofrendas, along with on people's faces. Some people paint their face with black and white makeup to resemble the skeleton of death, but it's not supposed to be sad or scary, but to signify life.
At the center of the celebration, there is also place on the ofrenda for you to put all of your loved ones special items. These can include their favorite foods, drinks, and pictures while they were alive.
Another Santa Paula resident, Francine Cobos, shares her experience. "I am here today celebrating the life after death and remembering the unforgettable memories and traditions that I shared with my wonderful family and friends, yesterday, today, and always."
Background Photo Credit: Brooklyne Shepherd/The Foothill Dragon Press