BREAKING NEWS: "Every 15 Minutes" cancelled due to lack of time for preparation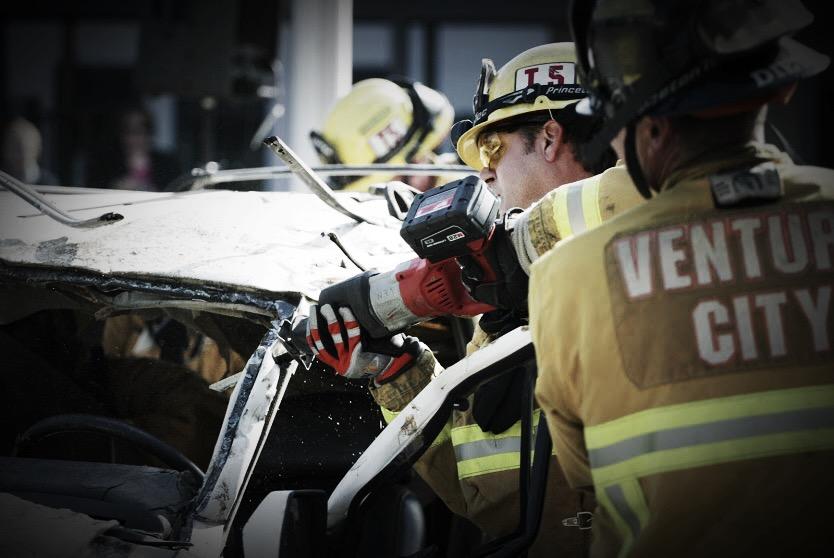 Editor's Note: Foothill's Every 15 Minutes was first organized in 2008 by student Lauren Cook with help from Foothill staff and students. In 2010 and 2012, the project was spearheaded by ASB adviser Darcy Duffy; however, it was not an official ASB event, but rather drew on support from various students in the Foothill community, as well as from a half dozen local agencies and organizations. The Dragon Press believes this was important context missing from the article published Oct. 29. This note was added Oct. 31, 5:12 p.m.
On Monday, Melanie "Captain" Lindsey announced to Foothill's Associated Student Body (ASB) class that Every 15 Minutes would be cancelled due to a lack of time for preparation.
Previously held at Foothill every other year, Every 15 Minutes (E15M) was a two-day event that staged a car crash and "killed" students in 15 minute intervals to show the effects of drunk driving.
Foothill usually applied for a California Highway Patrol grant in April, then prepared for the December event with numerous meetings. The California Office of Traffic Safety provides the money for these "mini-grants."
Last April, Foothill did not apply for the grant.
Lindsey said she would not have enough time to plan and execute the event because of her other responsibilities, including running Foothill's ASB and helping support the school's new athletics program.
"I'm human, and there's only 24 hours in a day," she said.
In the past, a car crash scene was staged on Day Road, complete with fake blood and paramedics on day one. Students were pulled from class by a student dressed as the grim reaper, signifying their death. The drunk driver in the simulation went through a mock trial.
The "dead" students spent the night at Foothill, unable to contact previously notified friends and family. On the second day, they would be honored with a fake funeral that brought real emotions from students and staff.
"I would have to start it in April of next year to have it happening in 2015-16, but I don't foresee that happening either," Lindsey said.
She also does not expect that other teachers will take it on because of the time commitment.
Previous E15M coordinator Darcy Duffy said she understands why with Lindsey taking over ASB and the implementation of sports, it might be "too much to take on."
Duffy said when she organized the event, there were 5 meetings with the community partners and meetings every two weeks with a smaller team during the fall.
"Accomplishing the things we said we'd get done in those meetings is a whole other hour source," Duffy said.
ASB members agreed with Lindsey's decision.
"It was just a lot on everyone," said junior and ASB member Corinn Conant. "We're trying to see if we can get another teacher to take it on so we can do it next year. We can't really do anything about it now."
Foothill students were disappointed that they wouldn't be able to take part in the event.
Junior Rachel Peek thought that the event taught students valuable life lessons.
"It actually really said something about being safe because we are teenagers. It […] made us realize that we need to be responsible and take care of everyone else," she said.
"That was a really good experience to see how your life can change in 15 minutes by making wrong decisions," senior Justin Lubert said.
He thought it would have been interesting to apply to be one of the "living dead." However, Lubert thinks that students should not be too upset.
"If you can't fix it, there's no point being sad about it."