Tedford to leave for Pierpont after 13 years at Foothill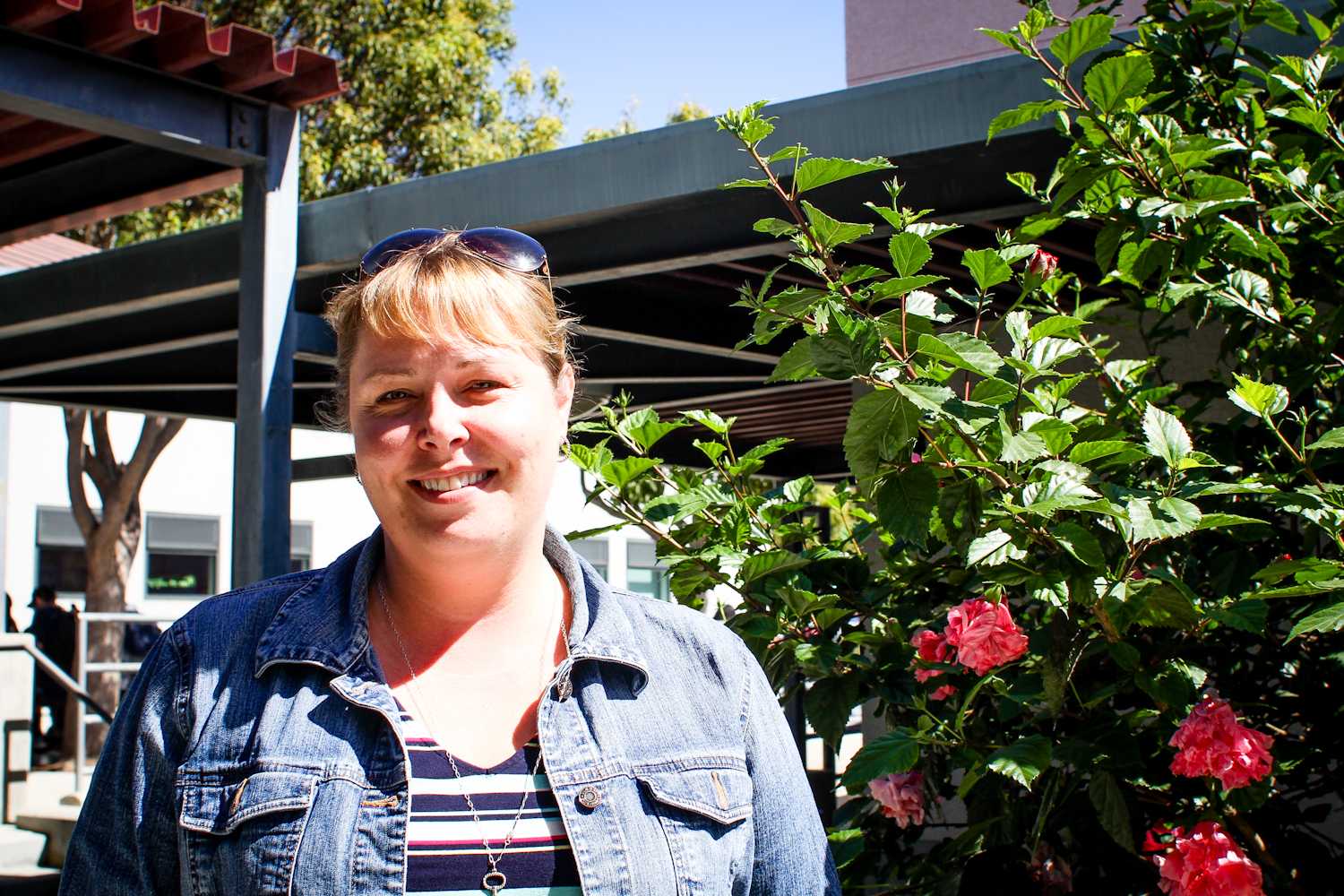 Assistant principal Katie Tedford will be leaving Foothill this year to become principal at Pierpont Elementary, effective Oct. 3.
Although Tedford feels that this change will benefit her, she is sad to leave Foothill after 13 years of teaching there.
"I feel that this is a challenging change because I'm so excited about Pierpont, and I'm so excited about being a part of that amazing school, and at the same time I'm also really sad about leaving Foothill," Tedford said. "I have grown to absolutely love high school students and it's going to be very hard to leave."
"I think we have the best students around. We have my favorite high schoolers here. What I love about Foothill is that Foothill is a community and I was always proud of our students for being welcoming and inclusive and always working hard like their teachers ask them to do." 
Tedford said she is transferring to Pierpont because they needed a principal and because that community is important to her.
"Pierpont is an amazing school. It's also in a neighborhood that I grew up in, so that is my neighborhood. I'm drawn to that community. I am a part of it and care dearly for it," Tedford said.
Tedford said that someone will be replacing her position, but that the school is not sure of their identity or when they will come.
She said that she will try her hardest to train the staff member for the job and make sure she is available whenever help is needed.
Tedford graduated from University of California Santa Barbara (UCSB), and did brief periods of student teaching at Carpinteria Middle School and Dos Pueblo High School.
Her first long term job was at Foothill, and she has been working there for 13 years.
At Foothill, Tedford taught history and psychology for six years, then became the technology specialist for four years, and for the last two and a half years has been the assistant principal.
Initially, Tedford was thinking of teaching at the middle school level and received many acceptances. The only high school she applied to was Foothill.
"The reason that I ended up coming to Foothill and was drawn to Foothill was because Foothill does things differently. Foothill believes in collaboration, Foothill believes in integrated projects, Foothill uses technology, which is something I've always loved," Tedford said.
Many staff members felt that Tedford was a great addition to Foothill and wonderful to work with.
"Mrs. Tedford is the most organized and rational human being I have ever met. I had the pleasure of teaching US history with her when I first came to Foothill and she made my life into teaching seamless," said world history and US history teacher Claire Adams.
Principal Joe Bova is also very appreciative of Tedford. He said that she had been his student at Ventura High School when she was a senior and that he got to watch her grow both as a person and in her career.
"First of all, she really set a good example as a teacher on how to collaborate and build project based curriculum and how to align standards and make sure that everyone's on board together to make sure that kids are really getting equity in each classroom," Bova said.
"And as a technology specialist and administrator she's really good at providing organizational structure for the school so the students can be successful with that structure."
Matt Lewis, an alumni from the class of 2007, thought that Tedford was a great addition to Foothill and still keeps in touch with her to this day.
"She was a great addition [to Foothill]. She got to know the kids, she liked working with the kids, she was an inspiration to everyone really. She helped make Foothill what it is today," Lewis said.
Tedford also expressed much appreciation towards her fellow staff members.
"I think one of the reasons that Foothill has done so well as a school is because we have dynamic, innovative, caring teachers. Every time I hear a student or family talk positively about Foothill, it's because of the quality of the teachers we have here," Tedford said.
[soundcloud url="https://api.soundcloud.com/tracks/170131037″ params="color=ff5500&auto_play=false&hide_related=false&show_comments=true&show_user=true&show_reposts=false" width="100%" height="166″ iframe="true" /]
Adams said that a fond memory she had with Tedford was when she would get to watch Tedford do simulations in her US history class. She said that watching Tedford lead the simulations gave her the confidence to teach them in her own classroom.
Bova also mentioned a memory he had with Tedford. Every year, he said he would bet that 90 percent of Tedford's US history class would not get proficient or advanced on the CST.
He always lost, and had to dress up as a woman hero from history. His outfits for losing the bet consisted of dresses, pink tutus and more.
Adams said that it is always difficult to have a coworker transfer, but has learned a lot from Tedford.
"I think when any teacher leaves, or a principal or assistant principal, it's always going to change the school somewhat, it certainly won't be the same place, but definitely we will bounce back and I'm sure we will continue, because we will have learned so much from her that we will carry on in the manner which she would want us to carry on," Adams said.
Lewis explained what he thought about Tedford's transfer to Pierpont.
"So many students and so many families [at Foothill] have had their lives changed by her and she's been a part of that, so [her leaving] will really change the dynamic of what Foothill is. She's pretty irreplaceable," Lewis said. "At Pierpont she will be able to change the lives of even younger kids. I'm really excited for her."
Bova said that Tedford was important in building Foothill into one the nation's top schools.
"We're all sad that she's going to leave, because she's a big part of this school and a big part of building this school to being one of the top schools in the nation, so we're going to miss her," Bova said.
Tedford said she has bittersweet feelings about the new adventure awaiting her.
"It's very true that there have been tears in the office this morning and tears hugging teachers, because I dearly care for the teachers and the kids at this school site," Tedford said.
"So, while I'm excited for the new adventure, I'm really sad to leave a place that is very close to my heart."