3OH!3 hits a high note at Ventura Theater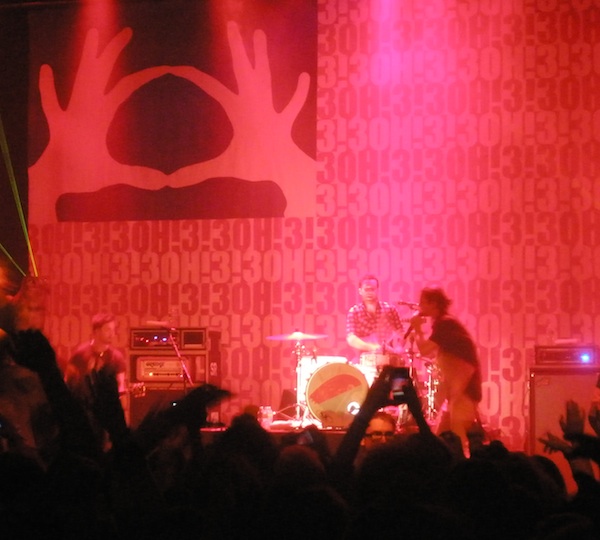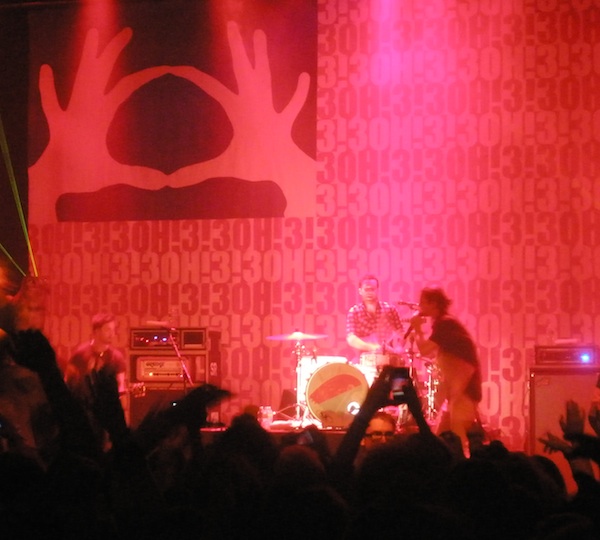 A ripple of excitement shot up through the fans' spines as duo musicians, 3OH!3, took the stage at the Majestic Ventura Theater  Sunday.
3OH!3 stopped to capture their Ventura fan base as while touring to promote their third album, Streets of Gold.
The last time 3OH!3 performed in Ventura was this past summer when they played during Warped Tour. After spreading their popularity then, eager fans of the city were ecstatic for their decision to stop at the venue in downtown Ventura.
Their opening acts were K.Flay, Down with Webster, and Hellogoodbye. Down with Webster grabbed the audiences' attention with their sound, vibe, and energy and definitely pumped the crowd up for the main performance.
3OH!3, which consists of Sean Foreman and Nathaniel Motte, mixed in a couple of their songs from their previous albums during the concert with hits such as Don't Trust Me and Starstruckk. They also played their most recent popular song, My First Kiss, from their new album.
The crowd was a collaboration of pre-teens, teenagers, young adults, and even middle aged adults. Everyone was singing along, dancing, and flashing the 3OH!3's hand sign as neon green lights sliced through the air.
A junior from Buena High School, Erin Sitton, said, "There was nothing I didn't like about the show. I was so close [to the stage], and they sounded better live this time than they did from Warped Tour."
But Foothill junior Kirstin Rizk disagreed.
"I did like the show but I liked them better at Warped Tour since there's usually an interesting crowd that feels more natural. I also prefer their old music and sound but still like their Streets of Gold album too," Rizk said.
At the end of the concert, fans left the building cheering and with smiles etched on their faces. To all their fans, 3OH!3 shouted, "We will be back before you know it, we guarantee that!"