Drama awarded $3,000 for "loving their lunch ladies" (video)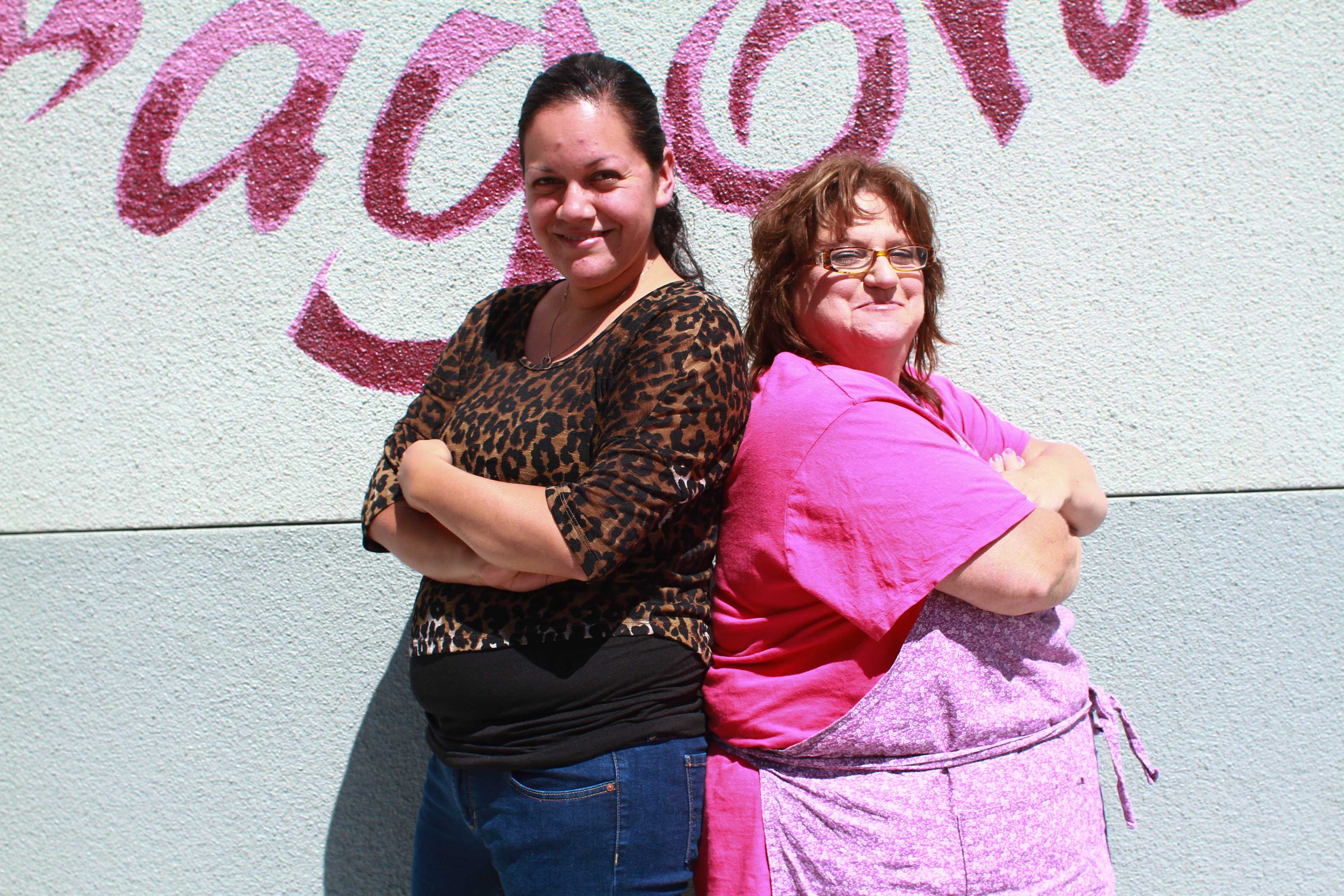 Drama students at Foothill participated in a national lip dub video contest with Kmart, celebrating the school's hard working lunch ladies. They found out Sept. 13 that they were awarded $3,000 for their video.
Foothill's video will be part of an extension of the Kmart "Lunch Ladies Back to School" advertisement, which features lunch ladies that rap and "make it rain" corn. 
Drama teacher Karen Rodrigues applied to be a part of the contest this summer and received an email one week prior to the video turn-in deadline stating that Foothill students could participate in the contest.
"We had a week or two to pull all of it together and it was really intense," Rodrigues said.
Three rehearsals later, they filmed their lip dub video in the cafeteria during seventh period.
Two of Foothill's lunch ladies, Marixma Lugo and Lori Walker, joined the students in the short clip choreographed by senior Mahaila Woods. Woods has been in drama for three years and works as a choreographer at her dance studio.
"I just taught them a cute little number. We practiced it for about an hour," Woods said.
Four other schools across the nation from Alabama, Massachusetts, Boston, and Maryland took part in this campaign. Each school was rewarded $3,000.
The drama students and Rodrigues decided to give $1,000 of the rewards to the two lunch ladies that helped with the video.
Rodrigues said that the drama students will be spending the remaining $2,000 on props, lighting, and a new storage unit.  She estimates that the storage unit alone will cost several thousand dollars.
"We have so many needs this year, it's insane," Rodrigues said.
Walker, the current cafeteria manager has been working for Foothill Technology for 5 years. She has been working in the district for 13 years.
She was asked by the drama club to participate in the video. Walker believes that there is a new, profound appreciation towards lunch ladies.
"I think the times are changing from the old stereotype of hairnets and mean faces," Walker said.  
"We're there to encourage students to make healthy choices. We're now part of the school, not just the school lunch ladies," she said.
Sienna Romero contributed to reporting this article