Try an "Epic" breath of fresh air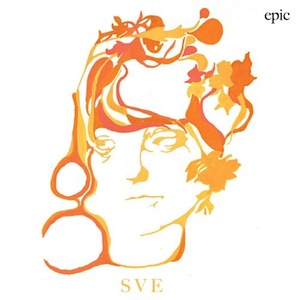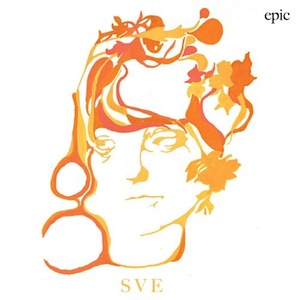 The music market of today is crowded with fast-paced pop rock songs and technologically enhanced robotic voices, so an album with slower, more natural songs is a breath of fresh air. Sharon Van Etten, in her second album "Epic" supplies that.
 As much as the album's title would lead you to expect angst-filled punk rock or rap that is not what the album provides. Instead it is a delicate mix of calm, soulful, neofolk music that will not leave your ears ringing for hours after words. Van Etten, along with her featured back up vocalists Meg Baird, Cat Martino and Jessica Larrabee, create bewitching melodies that go with the almost mysterious sense seen throughout.
The album begins with the song "A Crime" which features only Van Etten and a guitar. It showcases the melancholy and occasionally bitter feelings that come with heartbreak. Van Etten's voice goes smoothly between notes that are perfectly on and then almost off key adding to the mood.
From there the album goes into "Peace Signs" and looks back upon a doomed relationship. The song adds drums, backup vocals, and an understated electric guitar giving more depth to the album as a whole
The next song, "Save Yourself" however has an almost country feel. The use of the instruments and Van Etten's own voice adds to that country aesthetic. The song holds both sadness and wisdom as it speaks about society.
Musically the next song, "Don't Do It", is incredibly similar to "Peace Signs" but altogether it has a different tone. "Peace Signs" is much less forgiving than "Don't Do It" when it comes to the lyrics the slightly bitter edge wiped off in "Don't Do It" for a less emotionally charged song.
"DshrapG" is probably the most interesting song on the album. In it an accordion  is used to create a haunting and incredibly eerie sound. The accordian, coupled with the singer's voices, make the song almost ghostly and filled with discordant beauty.
The understated guitar and "Peace Signs" feel comes back once more in the album to create "One Day". Once again, however, the emotions are kinder, softer, and less raw.
The album rounds out on a hopeful note with the song "Love More" which also brings back the accordion as seen in "DsharpG".
This is a wonderful album filled with complexity and beauty. It is slow-paced but ultimately fulfilling in sound and quality, it does not have screeching lyrics or guitar leads but it holds a simplicity and a mystery unlike anything else that I have heard.
"Epic" is set to release from Ba Da Bing records October 5.