Five shows the Dragon Press is still shedding tears over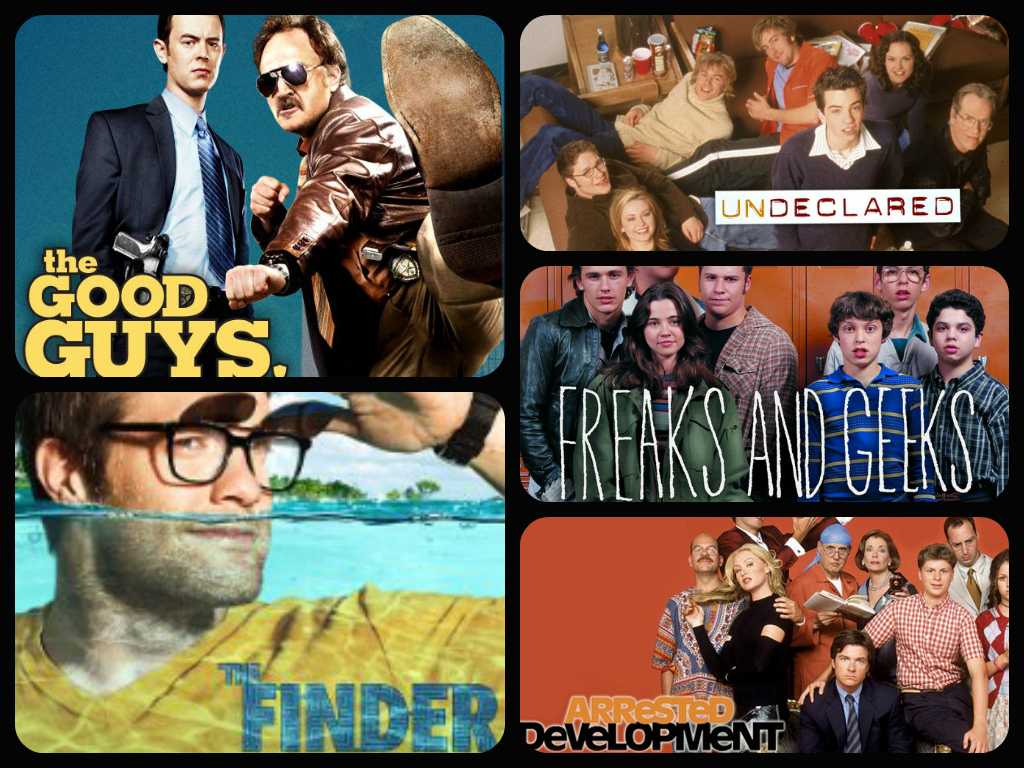 Its a common experience: fall in love with a show, memorize all your favorite character's lines, and even build a near friendship relationship with some, only to have your new best friend dashed from the screen, pulled from the lineup, erased from history. Despite your tear soaked letters and attempted protests the big networks have been shutting down shows that don't quite catch on to larger audiences for years.
Here are five that the Dragon Press wishes would have never been canceled.
This show had great potential; a cool setting at the "Ends of the Earth," dynamic characters ranging from a PTSD victim to a juvenile delinquent gypsy, and an interesting general concept. Walter Sherman, played by Geoff Stults, is a veteran suffering from PTSD, whose condition has given him the ability to find anything by seeing connections between things that seem unrelated to the naked eye. Finding all matters of things tangible or not, ranging from a conversation to an alien spacecraft, its a mystery why the adventures Walter and his friends from all walks of life didn't attract the viewership to be renewed.
Sad that fox canceled The Finder. It was a fun little show that didn't take itself too seriously. Need those sometimes! — Lucas Siegel (@LucasSiegel) May 12, 2012
Freaks and Geeks
A classic high school TV drama, it is truly a travesty that it was canceled so soon. Portraying two different cliches and their 1980's high school trials and tribulations, Freaks and Geeks is a critically acclaimed series with a large fan base still prevalent in today's youth. Despite touting a 9.0 on IMDB and an 88 on Metacritic, the show only lasted 1 season. James Franco, Jason Segel, and Seth Rogen all got their starts in those 18 episodes, and the show turned out to be just as good as their careers would be.
Original Series of Arrested Development
Arrested Development is a really great high-quality sitcom. The writing is top notch, acting second to none and directing unmatched. This sitcom gave birth to the careers of Michael Cera, Will Arnett and Jason Bateman, yet after 3 short seasons it was canceled despite a large fan base. Brought back years later for a fourth season, the show has lost much of its previous magic, and should have never been canceled in the first place.
Undeclared
A college aged version of Freaks and Geeks, this show captures most aspects of the freshman year of collegiate student Steven Karp, who has absolutely no idea what he wants to do with his life. Since the show only lasted one season, the freshman year is all you'll get from Steven and his friends in this coming of age saga.
This show is so bad its great, a cheesy 'stache toting cop trying to relive his glory days whilst stuck working property crimes with his less than adventurous partner is the perfect setting for a police sitcom. Once again though, despite its hilarity and charm this show only lasted one season getting cut short due to a lack of viewership. Between "bustin punks" and eating barbeque it will remain a mystery why Dan Stark didn't capture a larger audience.
Whether it lasted one season or one episode, cancellations of your favorite shows are tough, and happen all too frequently. Never fear though, new shows appear every year without fail and the old classics are always waiting for a rewatch.
Feeling particularly irate that your favorite show missed the list? Comment below what shows you feel got the hack too soon.