Best health-conscious restaurants in Ventura
It seems there are limited options for those who choose to eat healthy when dining out. Luckily, Ventura offers restaurants with a primary focus on health.
For those wanting health-oriented restaurants, here are a few suggestions for places to dine.
Nature's Grill and Juice Bar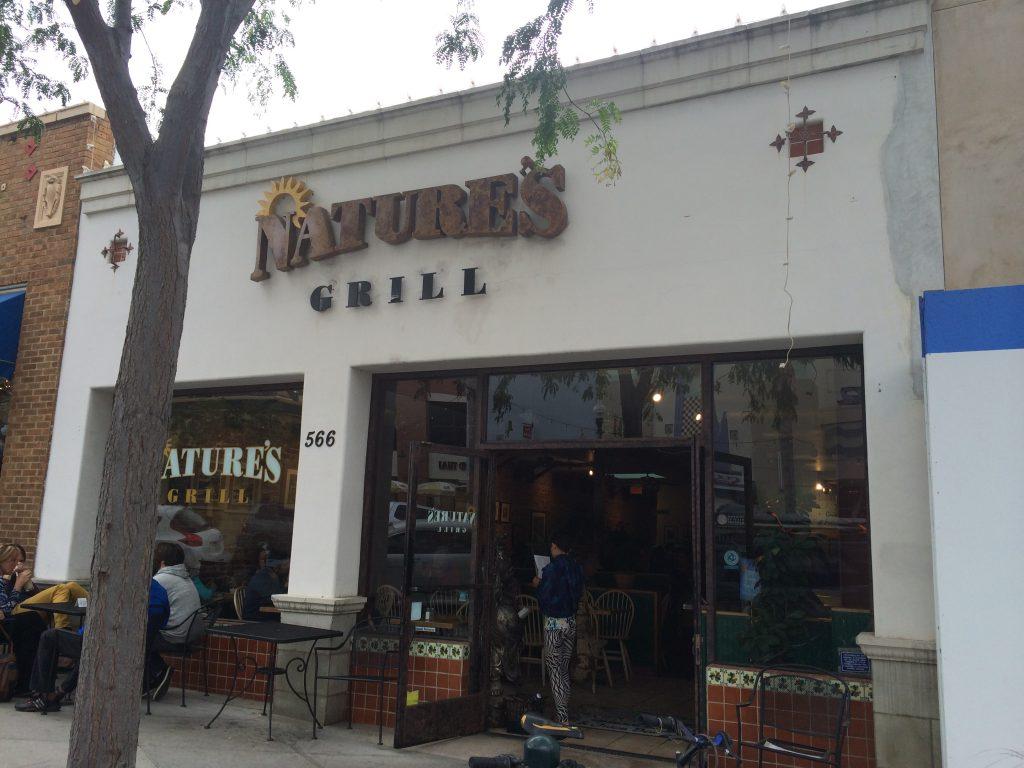 The popular downtown restaurant (often referred to as Nature's Grill) is all about healthy, delicious food.
"We turn good health into good taste and good taste into good health," the restaurant states on their menu.
The restaurant has a plethora of options for any health nut, with organic, soy, natural, and vegetarian choices made available.
The sandwiches differ from the usual choices of chicken, turkey, or ham, and instead offer soy patties, veggie patties, eggplant, Portobello mushroom, and tofu.
For meat lovers who can't sacrifice their meat, there are fish and chicken dishes as well.
Healthy sides such as grilled vegetables, pinto beans, brown rice, avocado, corn chips, and tofu are also offered. Pinto beans are a healthy source of protein while brown rice is a good source of whole grain. Avocado is beneficial for cardiovascular health while tofu helps lower the risk for cancer.
For beverages, Nature's Grill offers fresh juices and natural bottled juices. Their delicious smoothies are also made with fresh fruit and fruit juice, but you can add unique supplements as well such as bee pollen.
Bee pollen is beneficial as an energy booster, skin soother, and aids with digestion.
Nature's Grill has plenty of choices and plenty of ways to eat a healthy, delicious meal.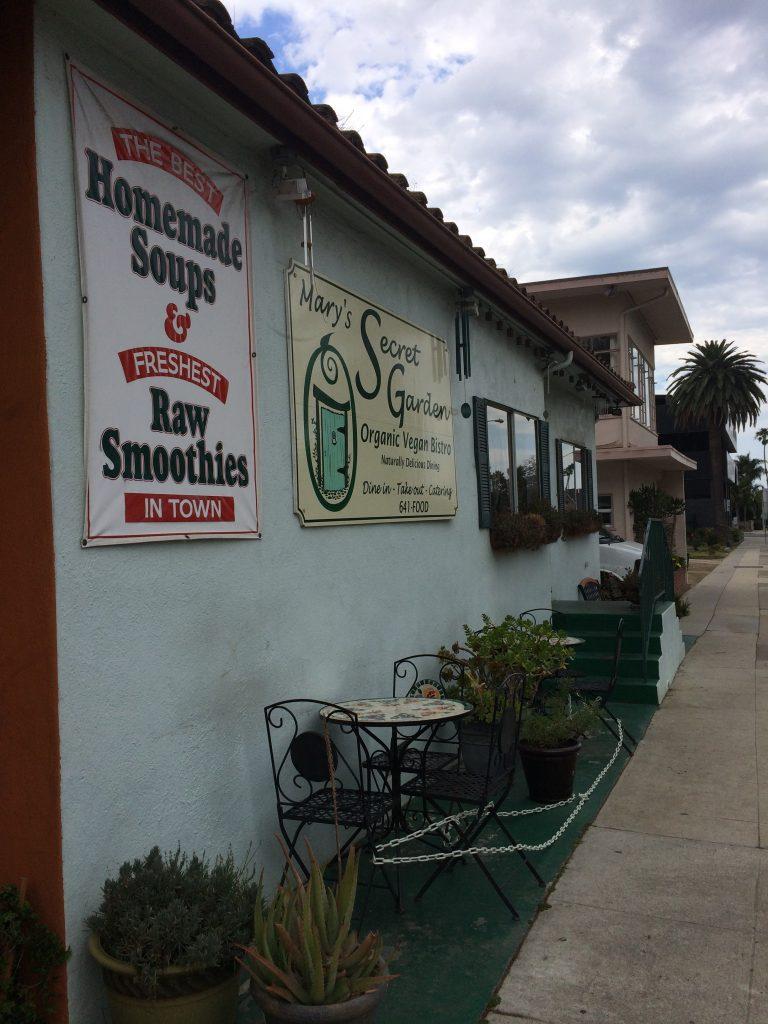 Mary's Secret Garden
A well-kept secret, Mary's Secret Garden is a few streets over from the hustle and bustle of downtown's Main Street.
The vegan restaurant serves healthy, natural bistro classics such as soup, salad, wraps, sandwiches, smoothies, and desserts.
"Our food is prepared with a conscious effort not only to nurture your mind, body and spirit, but also the well-being of our planet," their mission statement says.
The bistro has a focus on raw food. Raw food is low in sodium, calories, and fat, while high in fiber. It is also rich with nutrients, such as minerals and vitamins.
Some of Mary's Secret Garden's raw smoothie options include Pistachio Mint and Berry Bliss. They also have a Raw Bistro Salad and a Raw Cheese Platter.
While there are not many entrees, the entrees they do offer include some gluten-free options. Their ice cream sundae and pecan pie also come gluten-free.
Mary's Secret Garden is perfect for people willing to try rawer food and something out of the box.
Urbane Cafe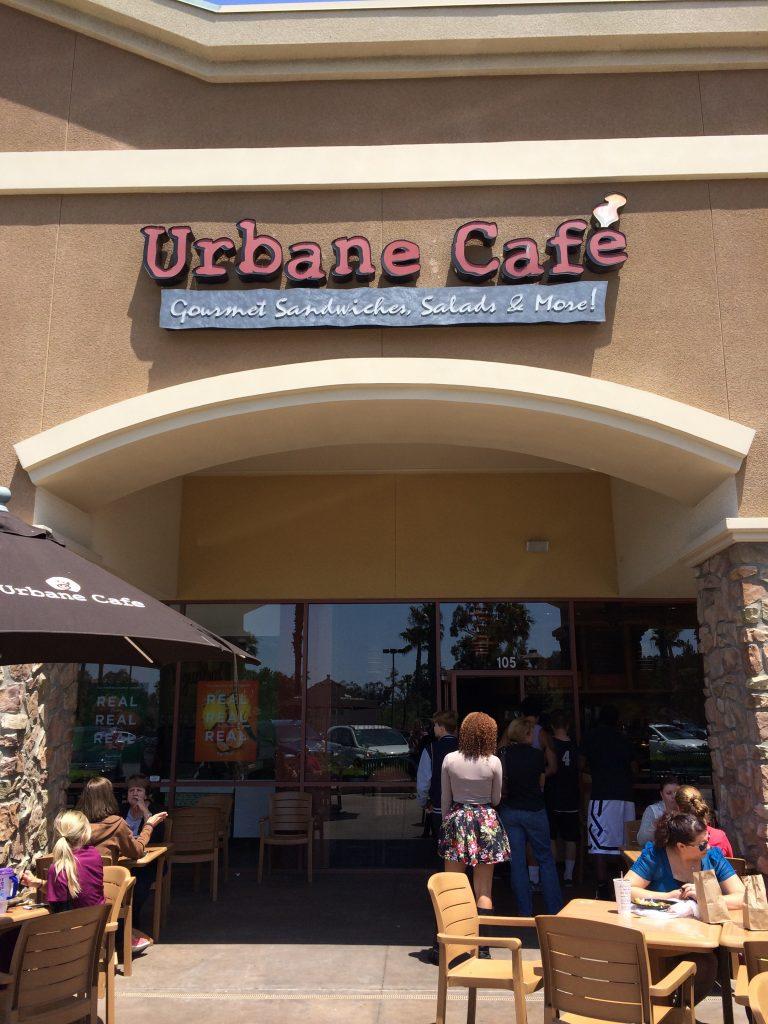 Urbane Cafe is famous for its homemade sandwiches, friendly atmosphere, and healthy options.
Urbane's famous sandwiches are topped with fresh foccacia bread that is homemade every single day. The chicken and turkey in the sandwiches are natural and hormone-free. Some of the healthy ingredients of the sandwiches include tomatoes, mozzarella, lettuce, avocado, red bell peppers, cilantro, and salsa.
All the produce used in the sandwiches and salads is fresh and bought from local growers.
Our bread isn't the only thing baking today. Take a break from the heat and enjoy our farm fresh salads, a cup of… http://t.co/dVpJSu5ufg

— Urbane Cafe (@UrbaneCafe) May 2, 2014
Vegetarian sandwiches are also offered along with soups and salads.
Their famous House Salad is composed of mixed greens, feta cheese, mandarin oranges and is topped with a balsamic vinaigrette dressing. The House Salad comes with every sandwich, making a delicious and healthy side dish for your main meal.
Urbane Cafe is perfect for those who desire high-quality, healthy food in a friendly and welcoming dining atmosphere.