Janey Dunn is ready to swing in as Foothill's girls' golf coach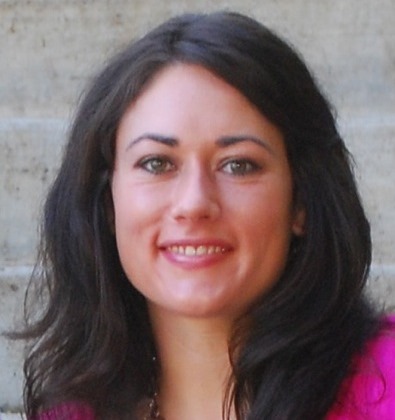 Girls' golf coach Janey Dunn is fully prepared to be a part of the new wave of athletics coming to Foothill next school year.  
"I'm really excited to start from the ground up," said Dunn. "I've wanted to coach for a long time, since I finished playing in college I wanted to coach so to be able to do that now and be able to start it from the bottom is really exciting to me."
Dunn has had over 15 years of experience, playing with her father when she was young and then seriously as a teenager. Dunn is the Ventura Women's Champion of 2013 and a two-time Ventura County Women's Champion from 2012 to 2013. She also works as a forensic scientist at the Ventura County Sheriff's Department.
Determination and a lack of girls in the field of golf helped Dunn to get a four year scholarship to the University of Alabama after high school, one of her proudest achievements.
"In terms of trying to get a scholarship I was first a softball player and then transferred to golf and decided that I wanted to get a scholarship so I was competing against a lot of girls who had been playing for a long time," said Dunn. "But I definitely worked hard at it and went out and sold myself and was able to get a four year scholarship to a Division I school."
This achievement was also noted by Foothill's Athletic Director, Emily Stevens, who says that was one of the first impressions she received while hiring coaches.
"My first impressions were that [Dunn] was very professional, skilled in her career, and the way that she pursued her education through the University of Alabama really impressed me that she was able to pay in a golf scholarship at a Division I school after only playing golf in high school," said Stevens.
A lack of female players interested in golf is a problem, according to Dunn, and she highlights the invaluable skills that come out of playing golf.
"I think [golf] is one of the most under-populated sports for girls, for sure. I know there's a lot of opportunity out there for golf scholarships, especially when I was coming through, they just don't have the girls to fill the spots," said Dunn. "I think it's a great sport for girls to get into and, with golf, they can play forever; they don't have to stop when they're 40."
The ability to play golf has opened many career opportunities for Dunn and she believes that knowing how to play can open multiple doors in the business field.  
"Being able to play golf when you're older is really good for the workforce because there's always people who want to go out and play for business meetings," said Dunn. "If you're a girl and you can play, it's a big advantage to you."
[soundcloud url="https://api.soundcloud.com/tracks/147236549″ params="color=e21b08&auto_play=false&hide_related=false&show_artwork=true" width="100%" height="166″ iframe="true" /]
Stevens recognized Dunn's passion for the sport and saw what a potentially great role model she would be for the incoming athletes.
"Right off the bat I knew she'd be a good role model for our female golfers and our male golfers and I liked how she explained her passion for the mental and the physical side of golf," said Stevens. "With her career, I just knew she'd be a great influence on the young women here at Foothill."
Currently, there are about nine girls interested in playing golf. Dunn hopes that interest will spread once the season starts and will influence prospective players by word of mouth from the current players.
Freshman Julie Knowles is one of those prospective players and is looking forward to playing golf next school year.
"It sounds really exciting because you can make a lot of new friends who are interested in the same things as you," said Knowles. "Also, I find it a really fun sport and I've had a little bit of experience with it before so it's really exciting."
Golf is not typically seen as an average 'high school sport' and Dunn appreciates the well-roundedness Foothill is striving to accomplish for its students.
"I think having a wide variety of sports available to students is beneficial. Not everybody wants to do the basketball/volleyball kind of typical school sports and playing golf is not usually a typical school sport," said Dunn. "Not every school has golf but I think it's great to offer that opportunity to students at Foothill […] I think it's just beneficial to have a well- rounded sports field and to let everybody have the opportunity to try it."
Her philosophy is centered around academics and respect as well as making practices count.
"First, you're obviously student athletes so you need to make sure that your school work is first [and] that you're keeping up with your grades and all that. Second thing would be that you definitely need to have respect for your teammates and yourself," said Dunn. "I'm really big on practicing like you play, being able to go out on the course and practice in real life situations and making sure that you're serious and you practice in treating it like a game."
For first time players, Dunn knows that patience and practice will be a crucial factor for success.
"I would say be patient and don't expect too much right away," said Dunn. "It's not an easy sport to pick up right away but if you stick with it and you're patient and you know that it's going to be a little bit of work to get to where you consistently are playing well, I think you'll do well."
Girls golf tryouts will be held in the spring and summer and practices will be located at the Olivas Links Golf Course. A practice schedule and match schedule are yet to be announced. An athletics interest meeting for players and parents will be held June 16 from  6:30-8:00 pm at Foothill.