David Wallace is ready to lead boys' water polo to victory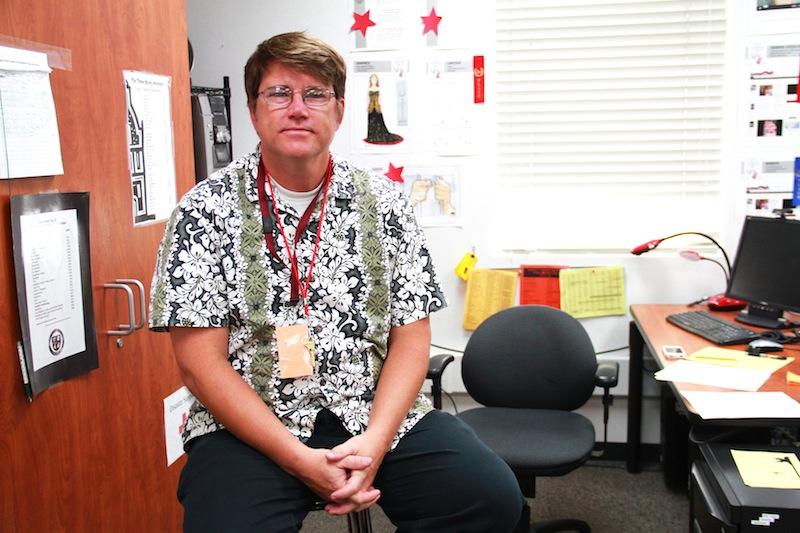 For boys water polo coach David Wallace, building a team from the ground up is nothing new.
"In 1996, [El Dorado High School] decided to add girls water polo, and we started a girls water polo team from scratch, and we won league titles every year that I was there, except for one year," said Wallace. "From 1997 through 2002 we won league every year, and by 1999 we were in the semifinals of CIF, and in 2002 we got all the way to the finals. We never got a CIF championship, but we were very close, at the end."
Wallace's water polo career began in 1984, and he has been coaching since 1995. He has coached both club and high school level teams, and has now been hired to coach Foothill's boys water polo team.
Wallace is eager to lend his experience to Foothill's new athletics program.
"Coming into a school that's starting a new program, you can build it and see it grow. A lot of times you don't necessarily notice how much a team or a program grows, but I think here, it's going to be noticeable," said Wallace. " I'm going to see the team start from the beginning and see how it grows and expands and does well."
[soundcloud url="https://api.soundcloud.com/tracks/146901180″ params="color=993707&auto_play=false&hide_related=false&show_artwork=true" width="100%" height="166″ iframe="true" /]
Wallace hopes that the implementation of sports will add to Foothill's unique culture. He sees sports as an opportunity for students to "feel vested in the school, not just in terms of academics." He hopes that the new environment will make the school more well-rounded.
Junior Tyler Gray concurs with Wallace, and hopes the addition of sports will make Foothill more prominent.
"A lot of people don't even know what Foothill is," said Gray. "[Adding sports] will get the name a little bit more well-known."
Wallace hopes to attract dedicated players with varied skill sets for Foothill's first team.
"Every team needs lots of different types of athletes," said Wallace. "In water polo, you're going to need your big, strong player that's going to be able play two meters [also known as the "hole set"] for you, you need an explosive player to play goalie, you need a smart player that can move the ball and direct an offense and a defense."
Wallace will adjust his coaching emphasis based on the abilities of interested players, focusing on teaching basic water polo skills for newcomers, and tactics and conditioning for more experienced players. No matter what level of experience of the players have, however, he plans to impart a sense of respect for the team, the school, and the game of water polo.
His vision for the new program is one which teaches players good sportsmanship, while at the same time being extremely competitive and helping them succeed in their chosen sport.
"I leave those winning goals to the players. They'll decide what they want to accomplish in terms of winning and losing," said Wallace. "I hope to have a program that sustains itself, because we play hard, we practice hard, and we really compete every time we play."
Junior Michael Villapando was impressed by Wallace's ambitions for the new team.
"I was pretty surprised at how far he wanted to go," said Villapando. "He had pretty high expectations."
His advice for newcomers to the sport of water polo is to just jump in and try it out.
"We're going to train hard, we're going to play hard, we're going to have fun, there's going to be challenges along the way, but my advice would be that it's all worthwhile," said Wallace. "Just get out and try it, and hopefully we can build something that's going to last through Foothill Technology together."
In all, Wallace hopes prospective players will be enthusiastic about their unique opportunity to set a high standard for Foothill's athletics.
"They're going to establish a tradition as players for the school that hopefully will last a long time after they're gone," said Wallace.
There will be no tryouts for the boys water polo team. Wallace welcomes "any hardworking, responsible, academically eligible student that can swim safely" onto his team. However, "experience, performance, commitment and conduct both in the pool and the classroom" will be considered when determining the varsity roster.
Summer practice for the boys water polo team begins on June 16 and continues through July 25. There is an informational meeting for athletes and parents on June 16 at 6:30 pm in the media center.