Unknown but amazing Netflix movies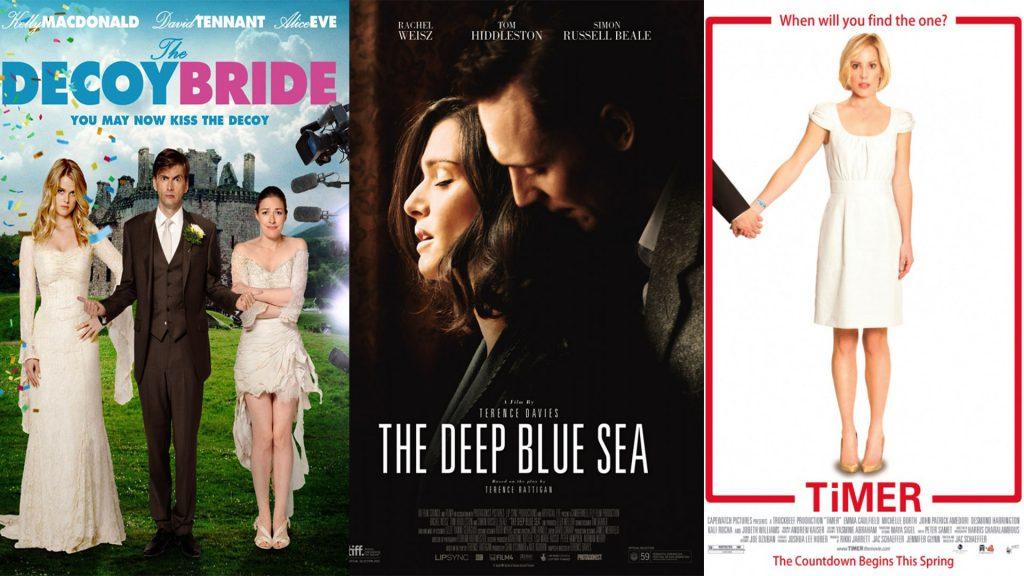 You will be hard pressed to find someone who doesn't have a Netflix account, or at least has "borrowed" a friend's Netflix account. It makes sense; it's one of the greatest inventions of our generation, allowing us to finally see movies we didn't want to pay ten dollars or buy to see. It's because of this amazing invention that movies otherwise hidden from the eyes of teenagers can be found and treasured. Here are three movies which would have been lost to the world had it not been for Netflix.
The Deep Blue Sea  The Deep Blue Sea, starring Tom Hiddleston, is a masterpiece. It was probably not seen by many of us because it is a British film that was released around the same time as Thor, and no one was paying attention to other Hiddleston movies. The first ten minutes would quickly turn some viewers away for it's lack of dialogue. With cinematography similar to that of Amelie, this movie is for all the people out there who simply love to watch a gorgeous film or appreciate the artistic side of one. For all you "THiddy" fans, this movie is for you because of, well, "THiddy." Taking place in the '50s, this movie is about an affair between a suicidal woman and a Royal Air Force Pilot. For the first ten minutes of the movie, there is no talking. At first, I thought it was going to be a silent film, but dialogue soon came into play. There are long periods without dialogue and creative camera angles in this artsy movie. Revolving around the blossoming romance between Hiddleston's Freddie and Rachel Weisz's Hester, this movie is simply beautiful, but be warned, has partial nudity and sexual situations. It's not a film to laugh to, but one to experience and view as a piece of art.  
The Decoy Bride  In this film, David Tennant portrays an ignorant, annoying, author who believes he knows so much about the world. He allows himself to believe he's a much better writer than he actually is because his fiance, a famous actress, allows him to. I know of a few people who have seen this movie, but it's definitely not a lot. The cover and description make it out to be one of those chick flicks that we have all seen a hundred times, but it's not. Their wedding plans get derailed when a crazed paparazzi photographer crashes into the church. In an attempt to get away from it all, the couple ventures out onto an island in Scotland, one Tennant's character, James Arber, claimed to be an expert on, even though he had never been there before. Though a bit cheesy, this movie is downright hilarious and completely original, taking place on a fictitious island named Hegg and having hilarious moments you didn't see coming. It has heartwarming moments, an amazing happy ending, and great twists and turns. It definitely deserves a spot on your chick flick shelf.  
TiMER  This is a movie for all of you science fiction/dystopian lovers out there. Indie films on Netflix are always a risk, as you never really know what you're walking into when you press that play button, but this movie was well worth the risk and absolutely mind blowing. Because it is an indie film, this movie was never really going to see the light of day with teen viewers because it simply isn't marketed to us. TiMER is about a futuristic society where you can get a TiMER surgically placed on your inner wrist, which, if your true love has a TiMER as well, will begin to count down the years, days, hours, and minutes until you will meet. When this meeting has happened, the TiMER begins to sound off an alarm and stops counting down. Starring Emma Caulfield and John Patrick Amedori, this film is absolutely worth watching for it's incredible script and completely original plot. It will make you rethink the idea of true love, and the feeling itself.