The Ultimate Breakup Playlist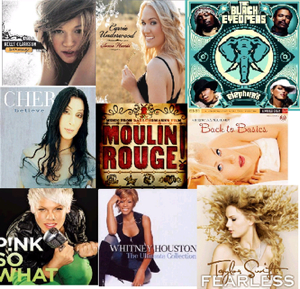 Dragon Press Editorial Board
December 10, 2009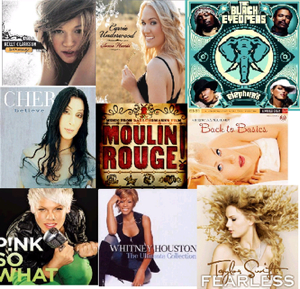 Breakups: almost everybody goes through them. After a hard breakup you just want to veg out and listen to music that will take your mind off it. This ultimate breakup playlist is guaranteed to make you feel better…so open that tub of ice cream, unwrap that chocolate bar, burn all of those pictures and letters that remind you of your ex, and listen to this playlist.
The countdown begins…
10. Since You Been Gone by Kelly Clarkson
This song is all about moving on; it's about being free and relieved of the breakup. This song shows strength and the ability one has to be a strong, independent person. The lyrics are basically telling your ex "forget you!" The upbeat tempo and fast lyrics are sure to take your mind off things.
9. Before He Cheats by Carrie Underwood
Are you angry at your ex? Do you feel like taking your car keys and slashing their car? Well, instead of doing that, listen to this song and see how Carrie Underwood would deal with her ex. It will make you feel a lot better about yourself.
8. Shut Up by The Black Eyed Peas
With all the drama that goes along with breakups, sometimes you just want to tell everybody to shut up!
7. Believe by Cher
Do you believe in life after love? Of course you do. This song is all about moving on and saying goodbye to your ex. You will find your inner strength in this song and you will believe there can be life after love.
6. Come What May by Moulin Rouge soundtrack
If you feel like listening to a poetic love song, then this is the one you need. Sometimes after a horrible breakup you just need to cry for a while and reflect. This is the perfect song to reflect on and it will really make you think about what you want and need in your life.
5. Fighter by Christina Aguilera
Fighter is the perfect angry breakup song. It is empowering and gives the message that every breakup experience will make you "that much stronger."
4. So What by Pink
This song is all about having fun and not needing a man in your life to be a happy person. Stop moping around in your house with all of the blinds shut – get out there and have some fun!
3. These Boots are Made for Walking performed by Jessica Simpson
When you just feel like stomping all over your ex this is the perfect song to listen to. This song will make you believe that your ex is still longing for you, but too bad for them, they can't have you.
2. I Will Always Love You by Whitney Houston
This song gives the message of taking the high road but still keeping that special person in your heart. Just listening to it will give you goosebumps and will make you feel better.
1. Picture to Burn by Taylor Swift
This is the perfect breakup song; Swift is talking about her ex and how she doesn't care about him anymore and even seeks some revenge. This song will cheer you up in no time.
There you have it! The ultimate breakup playlist. Next time you're feeling down, listen to these ten inspiring, empowering songs to cheer you up and make you feel better about yourself.