BREAKING NEWS: Hammer and Sinclair elected as senior class leaders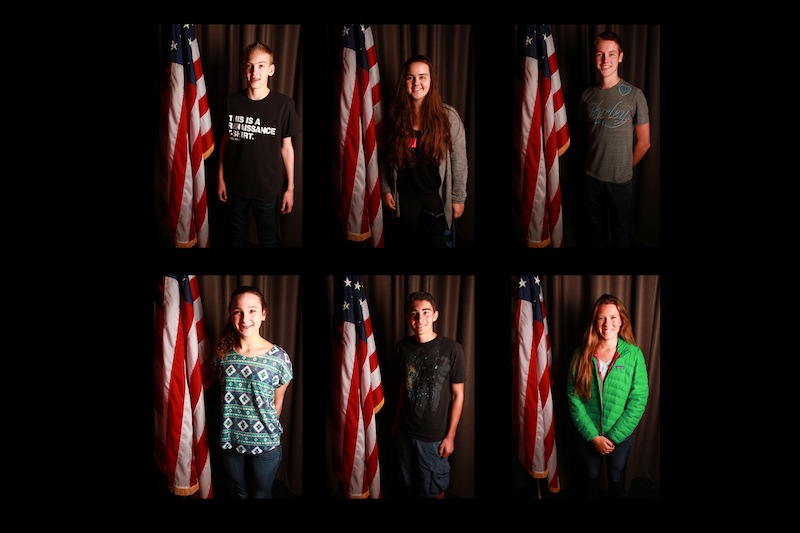 On Wednesday, students cast their ballots to select their ASB Class Presidents and Vice Presidents.
Freshman Allie Shields will take the office of Sophomore Class Vice President after running unopposed and freshman Daniel Holst will take the office of Sophomore Class President, also running unopposed.
The current Sophomore Class Vice President, Noah Greenslit, ran and was elected for Junior Class Vice President.
Sophomore Emily Marostica, the current ASB Student Body Relations Director, was elected for the office of Junior Class President.
Marostica wants to be a voice for those students who don't have the opportunity to have their voice heard.
"I feel honored to be Junior Class President because I know being part of this school can be very hard when you don't have a voice and I'm here to be a voice for everyone who hasn't had the opportunity for that and I'm looking forward to talking to people and getting their voice heard", said Marostica.
The Senior Class Vice President role will be held by junior Annie Sinclair. She has been in ASB since Freshman year and has been the secretary all three years.
Sinclair said that as Senior Class Vice President she expects to plan events that will bring the senior class closer together and make it stronger.
Junior Will Hammer ran unopposed for Senior Class President.
Hammer is happy that he will be able to wrap up his leadership career with this role. He is looking forward to helping bond the senior class together and try to bring new events to the senior class.
"I'm looking forward to doing a lot more things with the senior class, doing a lot more bonding projects. I know they already do picnics but that's not the only thing there is to do," Hammer said. "Just something every month and perhaps put some new events out there and take charge and initiate something new on this campus."
Voting took place on the front stage in the quad this year, a first, as voting had been done through computer in previous years.