Breaking News: Evan Askar wins race for ASB president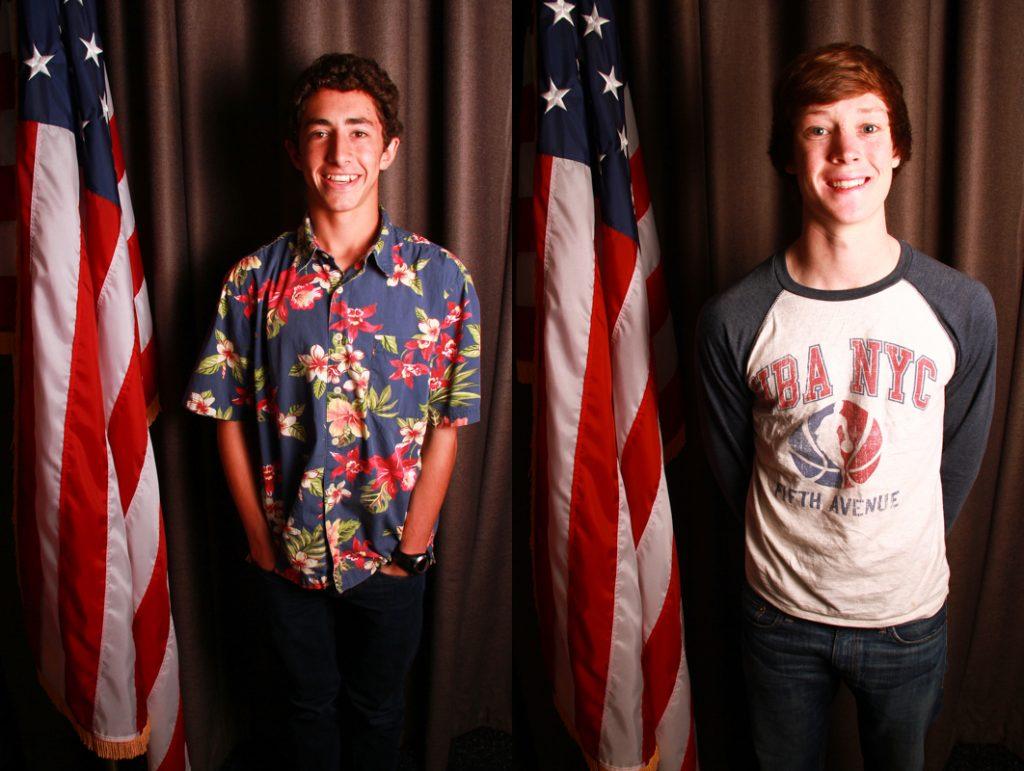 UPDATED: 4:17 p.m.
The votes have been cast and the results are in. Evan Askar has won the race for ASB president and Nick Vaughan has won the race for ASB vice president. 
Askar is eager to jump right into his new role as ASB president and begin to enact his "four-pronged" plan. His first focus will be the  development of fire programs for juniors and seniors to help with college applications and studying for the ACT and SAT.
"As of now I'm coming up with a plan with Captain Lindsey to start the programs  I talked about while campaigning and in other interviews, the programs that will help things like college applications and study[ing] for the ACT and SAT," said Askar. 
All candidates had been campaigning this week, stating their platforms and goals for the school.
Other candidates for president were: 
Carlos Cohen

James Florez
James Florez felt disappointed in defeat, but overall, he has faith that Askar and Vaughan are suitable candidates, and will be working closely with them in the following year to accommodate the new Athletics program.
"Obviously I'm a bit sad, but I think that Evan will do a really good job too and this is going to give me more free time to pursue sports," said Florez.
Other Candidates for vice president were: 
Cameron Karbum

Bailey Liljekvist

Annie Sinclair

Mackenzie Wachold
Nick Vaughan was pleased about winning and is confident that he and Askar will be an effective team.
"I feel very (good) about it. I think that next year it can be a really good year, and Evan and I can do a really good job," said Vaughan.
 Voting began yesterday, Feb. 5 and closed today, Feb. 6 and took place on the stage do to concerns about fairness of access to voting.
 49 percent of students voted out of the 746 possible voters, a spike from the approximated 30 percent. Freshmen, sophomores and juniors were eligible to vote.
 The results will be officially announced tomorrow. 
 The introduction of athletics next year has contributed greatly to the election. Captain Melanie Lindsey felt it was important that next year's president be prepared to transition the school into athletics. 
"ASB is the entity on campus that is responsible for the culture and it's great that Evan has experience with being an athlete because he does play both sides of that fence," said Lindsey.
All of the candidates running for president acknowledged its importance and made it a part of their platforms.