The Super Bowl is a fantastic American tradition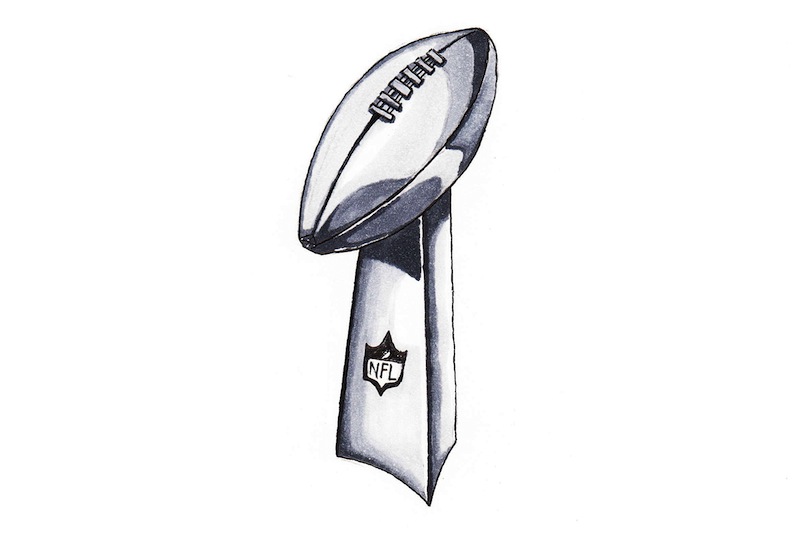 It may be the biggest day in American sports. It may feature the best football on the planet. It may bring millions of people together over friendly competition. Yet somehow, the NFL's Super Bowl has been made out to be a symbol for corporate exploitation and economic greed. 
Those who do not watch football have embraced the Super Bowl as an example of America's greed and complacency. It has been made out to be an event that's looked down on by those who don't watch football, because of it's financial profitability and massive media coverage. That view couldn't be any more faulty than Obamacare.
Now of course, it is impossible to find anything negative online about the Super Bowl. If you don't trust me, try yourself. Other than complaints about the weather and mediocre commercials, it is almost impossible. Still, for those who don't watch football or the Super Bowl, it can be hard to see good coming out of it. 
This view that the Super Bowl is overrated and is a negative aspect of American culture may branch from the false perception that football is a sport filled with large men who do nothing but hit other large men as hard as possible. Quite on the contrary, the sport is one of the most intricate and thought out games you will ever find. Winning in the NFL is a true art. It isn't a game that anyone can just suddenly become decent at because they can hit hard.
Now, if you don't watch football, that's your choice, and all the power to you. But you have to take into account the power of the sport, particularly the power that the Super Bowl has on people- the influence it can have on fans or its capability to affect them. 
Ingrained in American society since it's extremely humble beginnings in 1922, the NFL has brought American family and friends together like no other organization can, particularly when it comes to the Super Bowl.
[soundcloud url="https://api.soundcloud.com/tracks/132430411″ params="color=de0a0a&auto_play=false&hide_related=false&show_artwork=true" width="100%" height="166″ iframe="true" /]
There's minimal politics. There's no hate. There are no controversial issues that take center stage. The Super Bowl is an event that unites fans over a game of intellectual and physical competition, that doesn't result in any hate, death, or political outcomes. When you really break it down, the Super Bowl is just a game that people love to watch, and there's no harm in that. 
Then there is the whole economic side of the equation when it comes to the Super Bowl. Besides the undeniably funny and inconceivably expensive commercials the Super Bowl profits from, it is always one of the top-watched events of the year, and is always producing millions of dollars to countless industries, either directly or indirectly.
The economics of the Super Bowl across the country http://t.co/N0CVT2CZHD

— Upstart (@upstart) February 2, 2014
All of that being said, those who consider the crown jewel of the NFL's season to be a waste of time: you're right. It is. It's a game that will be played again next year, and will make even more money next year.
But that's the point: it's just a game. Don't read into it so much that you go making a game into a political statement or financial exploitation. People don't watch football to become morally brilliant. They watch it because it's fun.
What's wrong with that? What's wrong with people coming together, forgetting the worries of the world for three hours, and spending time together while watching one of the most exciting sports events of the year? 
Nothing.