Experimenting with the vegetarian diet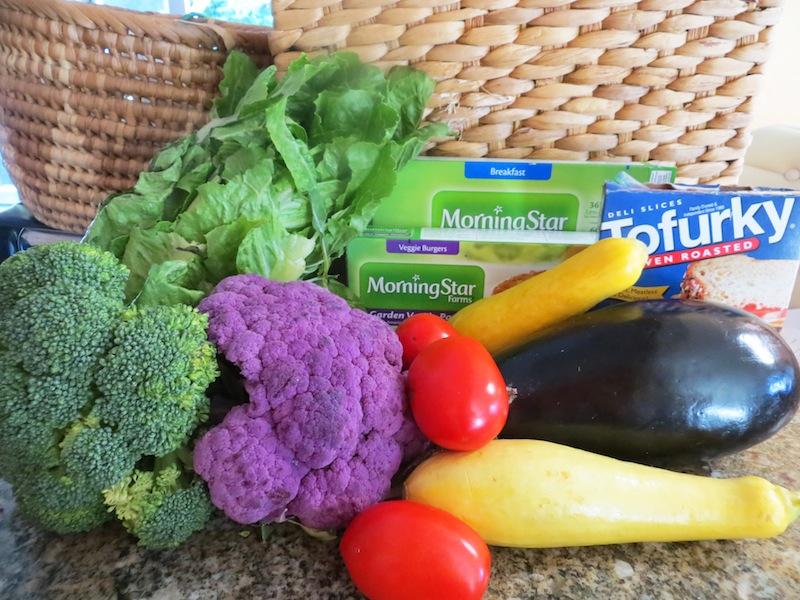 More and more Americans are switching out meat for tofu and becoming vegetarian, especially younger generations. There are 7.3 million people in the United States who are vegetarian, and another 22.8 million who follow a "vegetarian-inclined diet."
 A vegetarian is generally defined as someone who does not eat meat, poultry, or seafood. The diet can be broken down into several different types. Some common types are the Lacto-Ovo Vegetarians, who eat dairy and eggs but not meat and the Lacto-Vegetarians, who eat dairy but not meat or eggs. There are also Vegans, who don't eat any types of animal products, including dairy, eggs, meat, gelatin, and sometimes honey.
 Any of these diets can be a helpful option for anyone who wants to try something new to motivate them to eat better and to pay more attention to nutrition. However, there are many other reasons people decide to take meat and animal products out of their diet.
 For sophomore Hannah Wagar, being vegetarian is an ethical choice. She was raised vegetarian, but started eating meat for a few years when she was 7.
 "I was not a vegetarian from about 7 until I was 11 or 12, when I realized that I was actually eating animals. I realized, 'They have families. How can I eat something that's been alive, with a soul? Why do they have to be killed just so I can eat them?'" she said. " I've been a vegetarian ever since then."
 She's not alone. The most common reasons cited for becoming vegetarian are "animal welfare" and to "improve overall health." Both have become increasing concerns as documentaries like "Food Inc." and undercover video investigations of slaughterhouses have received media attention and increased public awareness.
 Wagar said she is not entirely against humans eating meat, but is opposed to the abuse and inhumane treatment that often occurs in factory farming.
 "I just feel like the factory farming industry and slaughterhouses and everything like that have been so massively produced that it's turned into something that should've have never even been in the question," she said. "People who eat wholesome meat, like no hormones and stuff like that, I respect their decisions, but people that just eat it because it's easily available…I mean, it makes sense but it's turned into such a mess."
 Recent studies have found that a vegetarian diet has many benefits for both the environment and health. In 2009, the Worldwatch Institute reported that at least half of human-caused greenhouse emissions, about 32,000 tons of carbon dioxide each year, can be attributed to livestock.
 Vegetarians have a lower risk of developing heart disease, diabetes, obesity, hypertension, and certain kinds of cancer. According to research done by the Nutrition Society at Oxford University, vegetarians also have a lower BMI, lower cholesterol levels, a lower mortality from IHD, and a lower risk from various diseases compared with people who eat meat.
 This is usually because vegetarian diets tend to be higher in fiber and lower in fat, but, like anyone, vegetarians must keep a balanced diet to be healthy.
 One of the main concerns about being vegetarian, especially for children and teenagers, is consuming a sufficient amount of protein. It can also be harder to get enough iron, calcium, omega-3 fatty acids, and Vitamin B12, but products like fortified soy milk and cereal can help.
 Soy products are a good option for protein, and many are also infused with calcium. Other plant-based foods like grains, beans, legumes, and nuts contain protein and important nutrients. Aside from dairy products, other great sources of calcium are dark leafy greens, broccoli, dried figs, and sunflower seeds.
 The transition to not eating meat can seem daunting, but Wagar said that switching back to being vegetarian was not very difficult for her.
 "I just need to constantly remember that it's actually an animal. So I don't really miss the taste. It just grosses me out thinking about it," she said.
 For people who are having a harder time switching to a vegetarian diet, mock meat products can also help satisfy cravings with a taste and texture that is very similar to the actual meat. Boca Burger products and the Morningstar brand are good meat substitutes, and are available at most local grocery stores, like Vons, Trader Joes, and Fresh & Easy.
 Whatever reason lies behind the decision, becoming vegetarian is a great way to pay more attention to healthy eating and to help animals and the environment.