Parents, staff notified after Foothill student diagnosed with whooping cough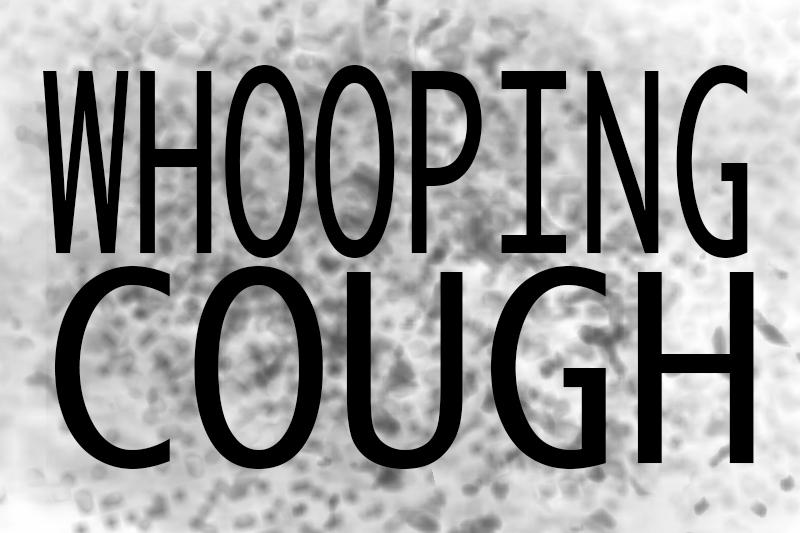 The Ventura County Public Health Agency confirmed on December 5 that a Foothill student has contracted a case of pertussis, more commonly known as whooping cough.
The next day, Foothill nurse Mary Gernheuser and Foothill health technician Debbie Fennern personally called the parents of approximately 44 Foothill students who have not been recently vaccinated for pertussis.
Principal Joe Bova sent out an automated phone call to all Foothill parents Dec. 6 to inform them of the illness, though Public Health only mandates the parents of nonimmunized students be contacted.
"Since we have a small campus, we also felt it was important to contact the parents of all students; not to alarm them, but to make them aware," Fennern said. The Foothill staff was also notified through email of the development.
Nonimmunized students were informed so they would have an opportunity to speak with their doctors about prophylactic, or preventative, antibiotics.
"I think a lot of students aren't being vaccinated. I think a lot of students have their parents opting out of the vaccine," Dr. Robert Levin, Ventura County's Public Health Officer and pediatric infectious disease medicine specialist, said.
"The students might still get the disease if they were exposed to it, but it would lessen the severity of it," said Fennern.
Whooping cough is an upper respiratory illness caused by the bacteria Bordetella pertussis, characterized by severe coughing spells, which are followed by a "whooping" sound while breathing in.
When first contracted, whooping cough has the same symptoms of the common cold, but the cough develops one to two weeks after catching the disease. The Centers for Disease Control and Prevention states whooping cough is "very contagious," and is spread from person to person through airborne bacteria. The most common way to catch the disease, according to the CDC, is to stand next to an infected person while they sneeze, and then to breathe in the bacteria. Symptoms also include a prolonged fever and vomiting.
Pertussis is generally treated with antibiotics. Early treatment is extremely important, as this may shorten the length of the infection.
Dr. Robert Levin, Ventura County's Public Health Officer and pediatric infectious disease medicine specialist, said whooping cough can be spread at schools because of an increased number of people a person with pertussis would come into contact with.
"If you are a person with pertussis and you never leave your home, the amount of people you are exposed to is limited and less than it would be if you were a person with a case of pertussis that went to a school and sat in six different classes a day with 25 people in each of those classes," Levin said in an interview Dec. 13.
Levin said he thinks that students who are vaccinated are at a very small risk of contracting the disease.
"I think it's a very contagious disease. I think that if students are fully immunized, and especially if they've recently gotten the new Tdap vaccine, that their risk is much less, […] and on the small chance that you get it, you should have a much less severe disease."
Health professionals are seeing a spike in the number of recorded instances of whooping cough.
In 2012, there were 12 cases of whooping cough in Ventura County. So far this year, there have been 28 cases, according to Barbara Spraktes, an epidemiologist with Ventura County Emergency Medical Services. She said 3 of these cases have occurred this month.
Public Health Director Dr. Robert Levin provided differing statistics. He said that there have been 32 cases of whooping cough in Ventura County from July 1st to December 9th in 2013.
"As the disease goes through a community, those students are the most at risk," Foothill nurse Mary Gernheuser said.
Nationally, the number of cases of whooping cough is also on the rise. The CDC reported 48,277 instances of whooping cough people during 2012. By contrast, in 2011, the CDC only confirmed 18,719 instances.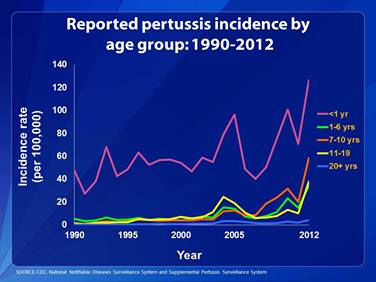 Levin said he thinks that 7th or 8th graders are required to get a vaccination to protect against whooping cough, but many parents opt out of it. However, in the 2011-2012 school year, the new law, AB 354, required all students in the 7th through 12th grades to present proof of receiving a Tdap booster shot, according to a 2010 parent letter sent by Nancy Maxon, Coordinator of Health Services Programs. All incoming seventh graders will be required to show proof of a Tdap booster shot from the 2012-2013 school year and on.
"I think a lot of students aren't being vaccinated. I think a lot of students have their parents opting out of the vaccine," Levin said. "Instead of educating themselves about the value of all kinds of vaccinations, they are getting their information from individuals like Jenny McCarthy. There is no scientific basis for the things that people like that are saying."
Levin said he believes that people are listening to individuals instead of scientists.
"Educated people are listening to them instead of scientists. As a result, we're developing a larger and larger pool of babies, children, and adolescents in our society that are not immunized and are at risk for getting very serious, frequently deadly diseases," he said.
Nurse Gernheuser stated that it was important to inform the nonimmunized students of the disease.
"As the disease goes through a community, those students are the most at risk," she said.
Gernheuser worked during a measles epidemic during the 1990s, when VUSD administration had just one hour to remove all nonimmunized students from the campus.
"Fortunately," said Gernheuser, "we didn't have to exclude nonimmunized students [in this case.]"
Fennern and Gernheuser say students looking to stay healthy should wash hands and stay home if they have a fever.
"I know it's hard for Foothill students, who don't like to miss school," said Fennern, "but it doesn't help other students and faculty."
"Get immunized," Gernheuser also suggested. "It may not completely protect [you,] but it will lessen the impact of the disease."
Fennern advises those with a prolonged fever, or who don't seem to be getting better, to see their doctor for advice.
"If parents are concerned, they can contact their healthcare providers," offered Fennern. "Hopefully sooner rather than later."
Gernheuser advises anyone with additional questions to contact the Foothill health office at 289-0023, extension 1007.
There have been no other confirmed cases of whooping cough at Foothill.