Kiley Becker refuses to be labeled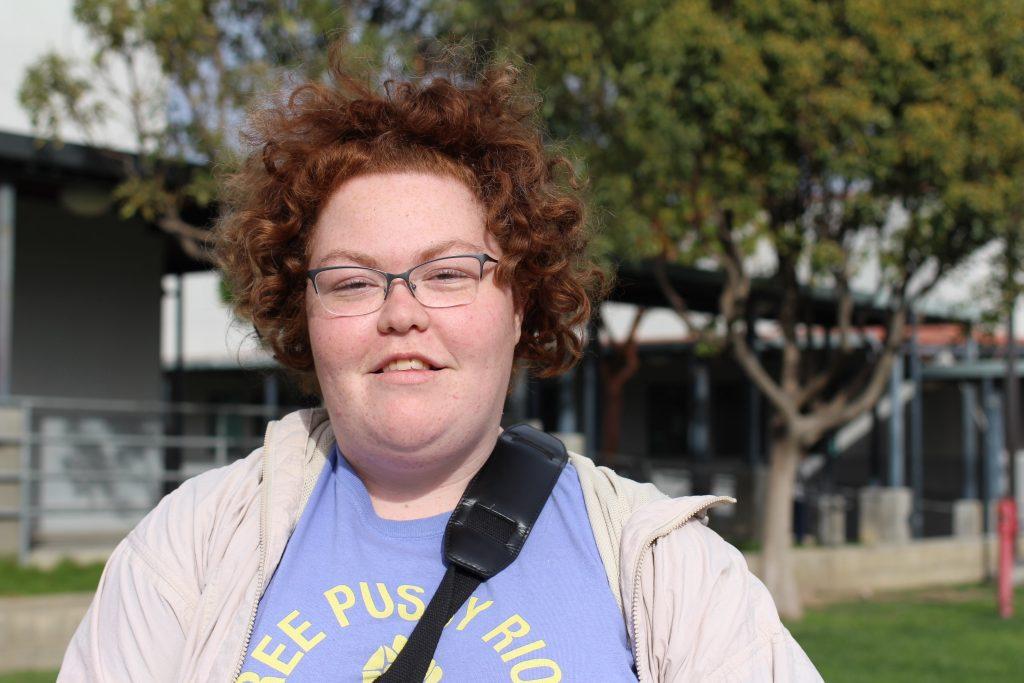 Junior Kiley Becker can always be seen with a smile on her face and a spring in her step.
"I'm not very good at being serious," she said.
Just last week, Becker performed in Foothill's second drama production, "Murder's in the Heir." Last year, she was in the Foothill drama department's first play, "Night of the Teenage Zombies." It wasn't clear at first that theatre was the place for her.
"I was kind of just like, oh, here's something I can do after school," she said.
Since then, she's fallen in love with the program, and takes drama as an elective.
"I don't have a lot of hobbies; I usually just do whatever comes my way," she said. "I'm open to a lot of things."
Like a lot of students, Becker says that sometimes she has a hard time fitting in.
"A lot of people, like, really hate me. Or they like me," she said. "There's no middle ground."
Even so, she loves Foothill because of the tight-knit community, great classes, and devoted teachers. "I know at a lot of other schools, my friends will complain that the teachers are indifferent to their job. They're just kinda there hoping that the day will end and they'll get their paycheck. Teachers are cool here."
Becker's Algebra 2 teacher, Rick Villano, said, "She's hardworking, she's kind of quirky, she's got a great sense of humor, and she's just a pleasure to have in class."
[soundcloud url="https://api.soundcloud.com/tracks/121386316″ width="100%" height="166″ iframe="true" /]
Her advice for everyone? "I don't think it matters that much whether or not you're normal. 'Normal' is a weird label to put on people. I think you should just be what you are naturally."