Conservative students feel voiceless in liberal environment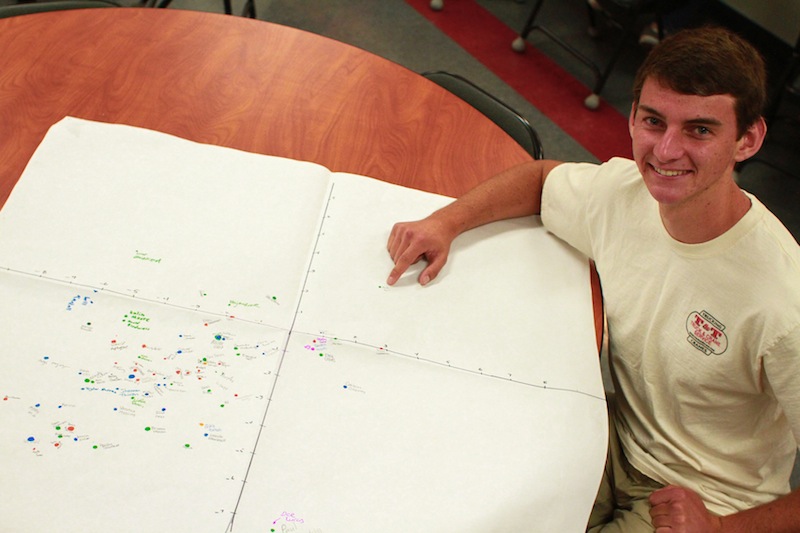 With the majority of students being liberal at Foothill, some conservative students feel that their voices are not heard.
 The Political Action Awareness Club (PAAC) is a place where students can voice their opinions, and is structured to represent both sides of an issue, but sophomore Camille Spittle has felt attacked for her differing views.
 "I feel like I can't voice my opinion without groups of people attacking me. Like last year, my freshman year, I went to a couple of the [PAAC] debates about gun control and I only went to a total of two because I was one of the only conservatives there," she said.
 Co-President of PAAC, junior Ben Limpich, has seen a decline in conservative students' participation in the club's debates. Controversial issues ranging from gun control to American intervention in Syria have left conservative students' opinions disregarded.
 "I do think lots of times people get aggressive in the debates and people can feel attacked by their views," he said. "Since we are a majority liberal school as we saw in the Romney/Obama poll last year, and the conservatives are the minority, they definitely can feel overwhelmed or not respected as much."
 Regardless of the school's liberal environment, senior Noah Davis aligns his political ideologies as conservative, something he is proud of.
 The foundation for his beliefs began at an early age for Davis, fostering his political stances today.
[soundcloud url="https://api.soundcloud.com/tracks/118879137″ width="100%" height="166″ iframe="true" /]
 "I'm a Christian. I was raised in a Christian household, so that has definitely developed my conservative ideology," he said.
 An issue that Davis's background has influenced him to feel the most strongly about is that of abortion. Contrary to the liberal view that a woman has the right to her own body, Davis feels the act of an abortion impacts much more.
"I believe it's the murder of someone and you're just taking away the life of an innocent person. I don't stand for that," he said. "It is certainly the woman's body but it is someone else's body within her that she is raising, that she is to care for."
Another social issue that Davis is against is the legalization of same sex marriage. While Davis is not opposed to couples of the same gender having a civil union, he views the term marriage itself pertaining to religion and the Church.
 "God created Adam and Eve and they became one flesh, one person. Genesis 2 says that. And so marriage is the symbol of them becoming one person," he said. "I'm not denying [homosexual couples] being together, just marriage is a religious thing that should not be forced."
 Spittle has had a similar upbringing in the church, and like Davis believes that marriage is a religious institution.
"It goes against what I believe. Going back to the Bible, that wasn't what it was meant to be. It's supposed to be one man and one woman. But I'm not going to hate you if you are [gay]," she said.
 Spittle and Davis however, have received backlash for their conservative beliefs. With prominent clubs on campus such as Gay Straight Alliance and PAAC, differing beliefs have been silenced by popular opinion.
 Most of the student's views at school have been a change for Spittle who moved from Tennessee three years ago. She hopes to go back one day or attend a more conservative school in the future.
 "Even if the people view different than me, they're more accepting there. I feel like here they are more narrow-minded," she said.
Despite students strong opinions, Davis, unlike Spittle, is not taken aback by the school's political environment.
 "I don't really feel pressure to be liberal. I have my own beliefs and I stick to them," he said
 Spittle has not compromised her beliefs either, but now feels no choice but to remain silent about them.
 "I feel like I can't voice my opinion anymore, to teachers, to students, to anybody," she said.