A&E: Best of 2015
Check out the Arts and Entertainment's sections choices for the top movies, media trends, TV shows, albums and fashion trends of the year!
Movies:
1.) "The Hunger Games: Mockingjay" – Part 2
After much anticipation, "The Hunger Games: Mockingjay Part 2" was finally released.  The film, based on Suzanne Collin's "Mockingjay" novel, picks up right where the last movie left off. Katniss Everdeen, leader of the rebellion against the Capitol and President Snow, is hiding in District 13. Her family, old friend, and old allies are all with her. Peeta, her closest ally when she was in the games, as well as past love interest, has been brainwashed. Between the action, romance, and occasional comedy, the movie has you on the edge of your seat at all times. Starring Academy-award winner Jennifer Lawrence, the last film in "The Hunger Games" series does not disappoint.  By: Julia Fickenscher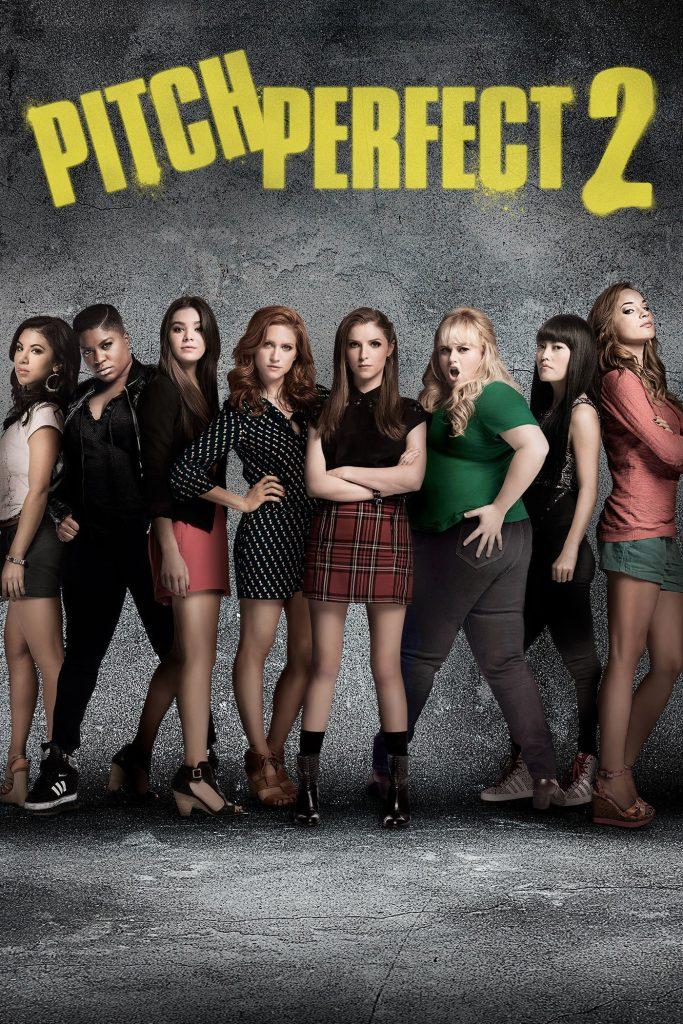 2.) Star Wars
Despite fans' worry about the sequel living up to the originals, "Star Wars: The Force Awakens" delivered a strong and compulsively watchable performance. Directed by JJ Abrams, the film incorporated old and loved characters, while also introducing new and intriguing characters, all intertwined in a heart-stopping, gasp-inducing plot. Released in December, the movie shattered box office records, and has already won one award and been nominated for six others, a clear standout in 2015's year of movies. By: Meghan Schuyler
3.) Pitch Perfect 2
The second installment of "Pitch Perfect" not only managed to stick to its roots in the original movie, but also brought new aspects into the mix. The film centers around a group of college singers as they compete in national acappella competitions and eventually make it to the international stage to prove to the global community that American Acapella can take the prize home. Despite almost being shut down by their campus administration, the Bellas pull through for a performance you won't forget. By: Suvee Ranisinghe 
4.) Jurassic World
Being ranked as #5 in the top best 30 movies released in 2015 and earning the title of the "second-biggest debut in history with $204.8 million," "Jurassic World" was a great kick-off into summer that most definitely satisfied and exceeded the expectations of the "Jurassic Park" fans who had waited over 21 years for the debut of something as brilliant as the first of the series, released in 1993. This film, directed by Colin Trevorrow, follows in the footsteps of its three counterparts as being a science fiction adventure picture that gives its audience an "ultra-realistic dinosaur experience."
"Jurassic World" takes its audience on the plight to save the Jurassic World luxury resort located off the coast of Costa Rica, its tourists, and two young brothers when one of the most dangerous genetically engineered dinosaurs, the Indominus rex, is let loose and sets the stage for other ferocious dinosaurs to be released, causing an immense amount of havok. It is left up to Owen (Chris Pratt) to prevent this dino assault by saving the lives of countless individuals who were scared mercilessly and running in the fear of their lives and what could possibly be their immediate future. This film is bound to keep you on your toes due to the fact that "Jurassic World's dinosaurs are umpteen times more dangerous, virile, and are just all-around better than their Jurassic Park cohorts." By: Brooklyne Shepherd
5.) Inside Out
"Inside Out" is a great example of the wonderful work that Pixar creates. It takes you inside the brain off 11-year-old Riley, whose mind is run by five emotions: Joy (the leader), Sadness, Anger, Disgust, and Fear. Giving emotions their own personality is a unique and original idea that provides both comedy and heart-wrenching moments. Between the adorable characters and the recurring theme that every emotion plays an important part in who you are, this movie is sure to please all. Being nominated for 66 awards and winning 28 so far, "Inside Out" has not only received high-ratings from film critics but from the hearts of kids and parents alike. Directed by Pete Docter and Ronnie del Carmen, "Inside Out" is sure to tug on all of your emotions. By: Julia Fickenscher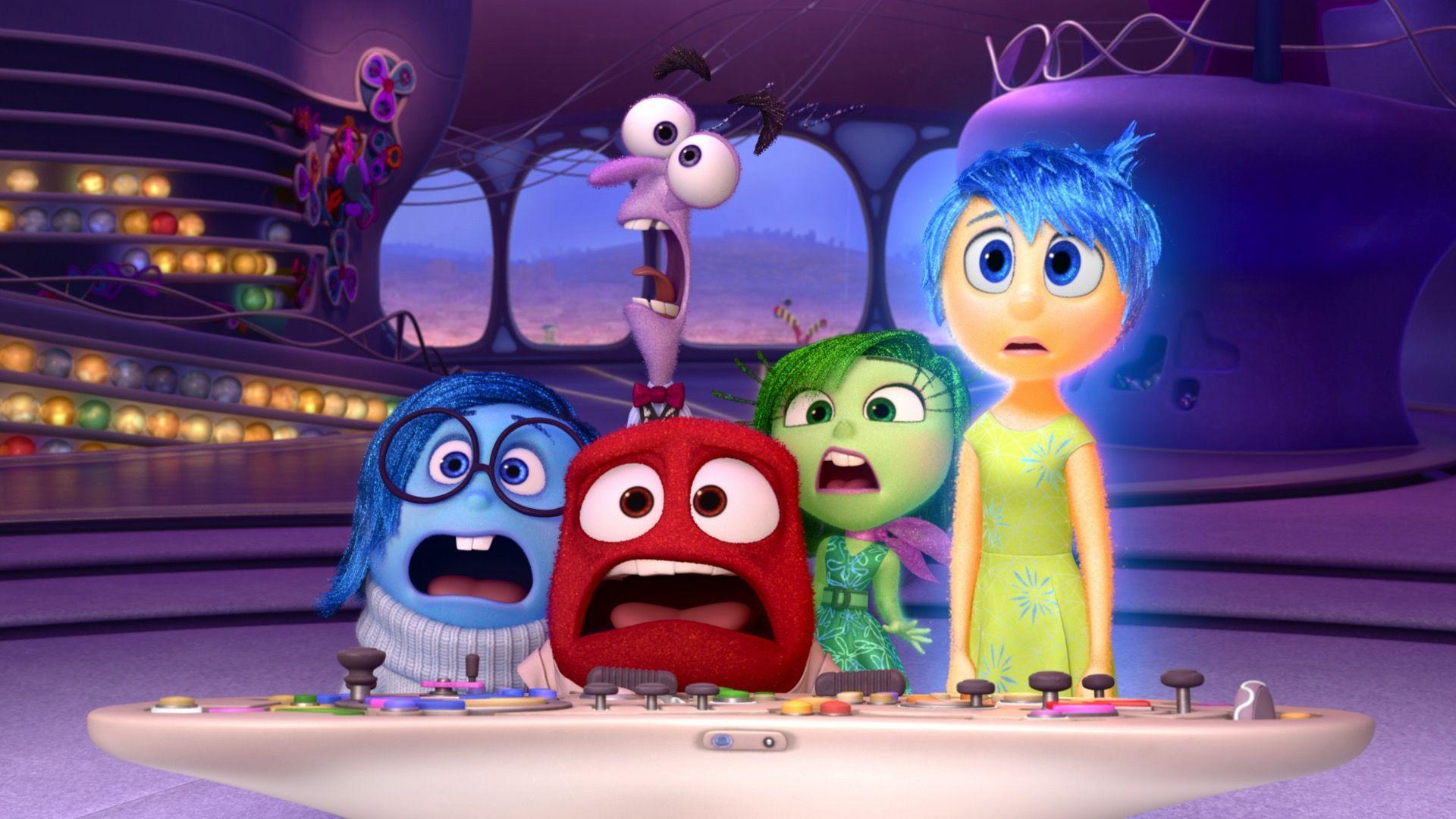 6.) Insurgent
In 2015, the "Divergent" series returned with its second installment, starring Shailene Woodley and Theo James. The main character, Tris Prior, faces her own decisions and the effects they have. In comparison to the original "Divergent" movie, the sequels focuses more on the plot, less on the action, and more on the people involved in Tris' life. Surprises are unleashed, and secrets are withheld. Despite facing an entire new set of screenwriters and a new director, "Insurgent" lives up to the precedent set by "Divergent." By: Suvee Ranasinghe

Music: 
1.) "Title" by Meghan Trainor 
After her hit single "All About that Bass," Meghan Trainor released her debut album "Title," on January 13, 2015. Her music style is both Pop and Doo-Wop, giving her music a certain flare that makes it sound like it belongs both in the 1960's, as well as current day. Her songs feature body-positivity, love, and happiness. Popular songs from her album include "Lips are Movin," "Dear Future Husband," and "Like I'm Gonna Lose You." Meghan Trainor has received 7 awards and 40 nominations, including Grammy nominations, for both Record of the Year and Song of the Year. "Title" adds an old-school twist to today's music. By: Julia Fickenscher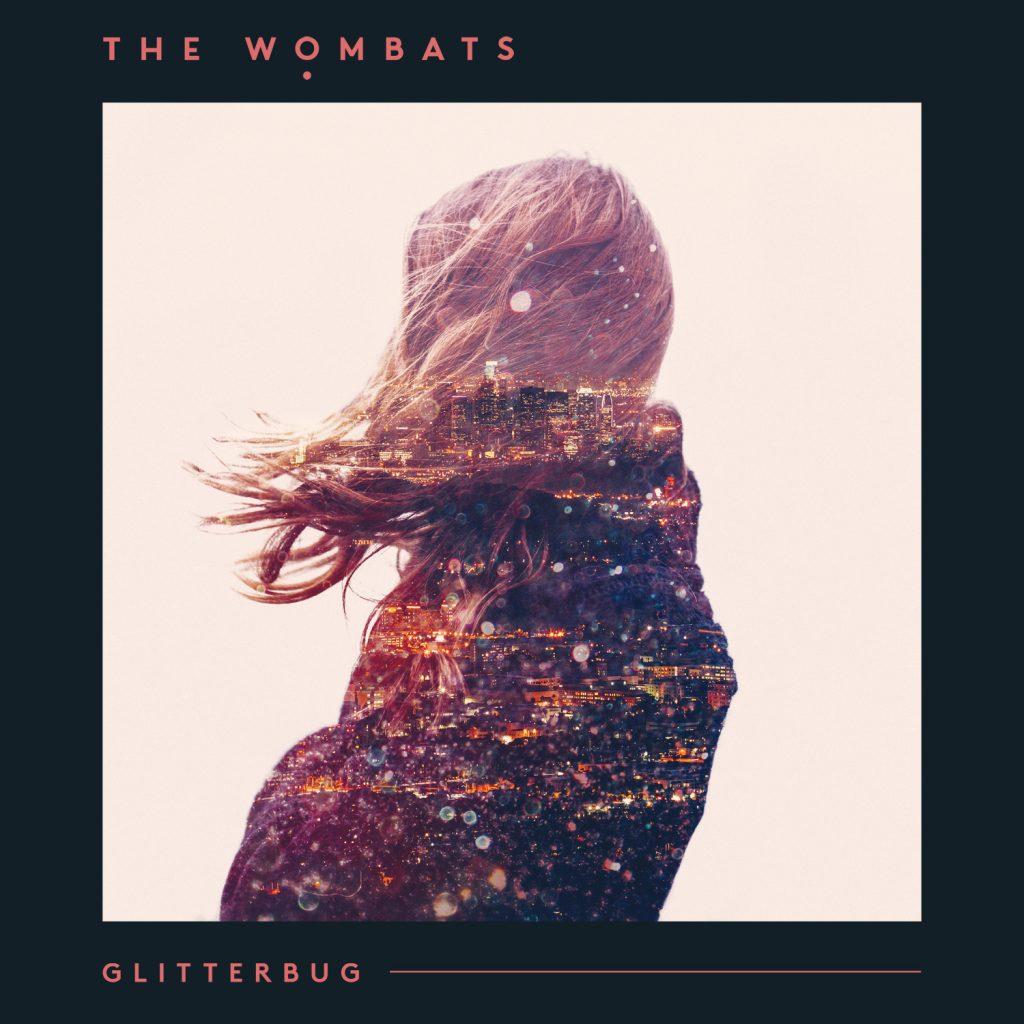 2.) "Glitterbug" by The Wombats 
The Wombats returned this year with their third album, "Glitterbug." This album has established itself as the most well-known the band has produced, receiving many positive reviews and being named one of the thirty best albums of 2015 by Radio X.
The Wombats explore a new sound with this album, one that involves more electronic and synth beats, leading the tracks to be more upbeat. Combined with quirky and unconventional lyrics, the album is overall an addictive one, and inclines one to dance and sing along heartily. By: Meghan Schuyler
3.) "Blue Neighborhood" by Troye Sivan
After releasing his EP "Wild," Troye Sivan continued on to release a full length album only three months later. On December 4th, "Blue Neighborhood" was released and would then debut on Billboard at no. 7. Songs from "Wild" were featured in the full length album of music, also pertaining to same sex relationships, and Sivan's struggle with his identity.
His utterly impressive musical taste continues to grow with him, never stopping for a brief moment. "Blue Neighborhood" captivated many with its smooth vocals and melodic instrumentals. By: Suvee Ranasinghe
4.) "25" by Adele
Adele is back and better than ever with her third studio album, "25," released on November 20, 2015. The album is sweet and simplistic, yet immensely complex, as Adele reflects on her past and her state of mind at her current age. It is evident from the few lyrics in each song that she is literally pouring her heart and soul into creating one of her most applauded albums yet. "25" proves to be a massive breakthrough for Adele after her four-year break from the music industry, and it is something that she should truly be proud of.
Adele's prominent vocals and powerful emotions allow her listeners to connect to her, to feel her pain, to share in her happiness, and experience her voice in ways they haven't before. Adele's "25" has broken a series of records, and her album has "sold more copies in one week than the other best-selling album, Taylor Swift's "1989" sold all year (1.8 million)." By: Brooklyne Shepherd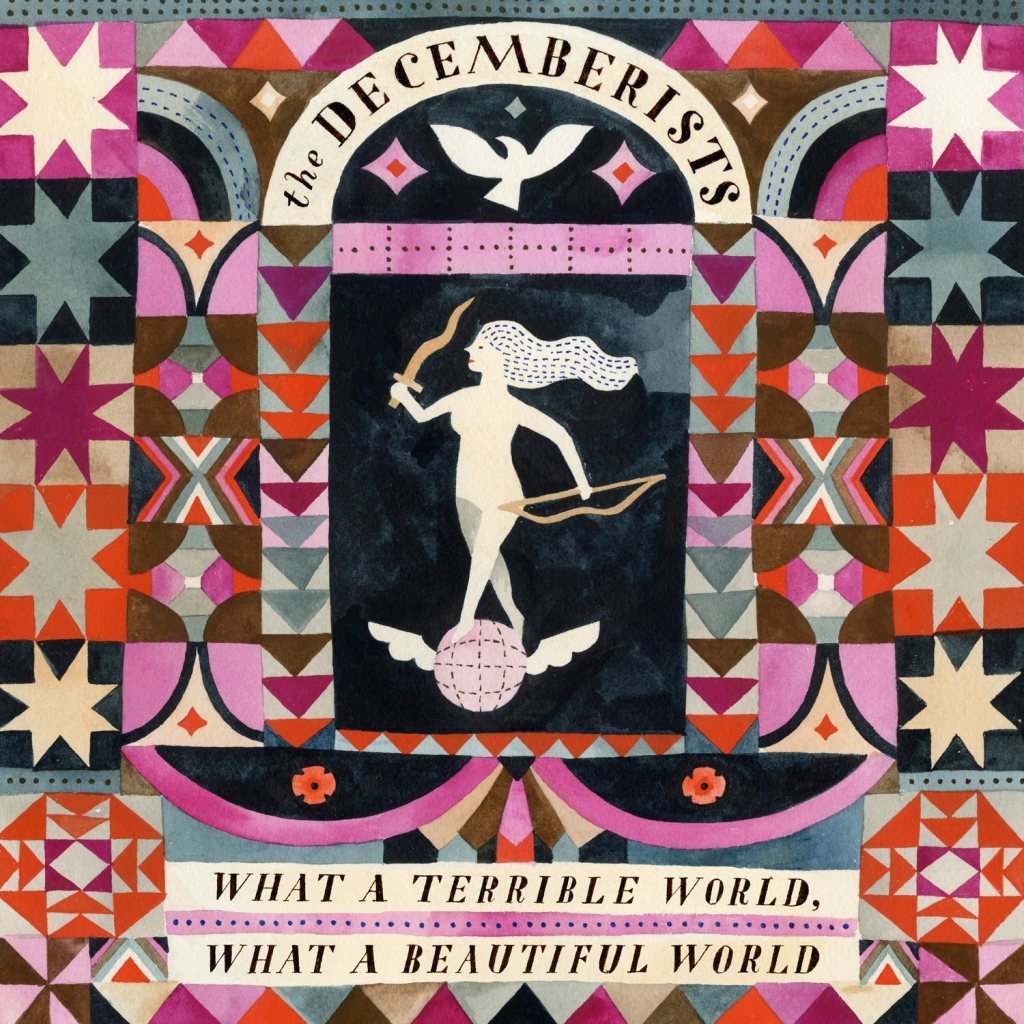 5.) "What a Terrible World, What a Beautiful World" by The Decemberists 
The Decemberist's seventh studio album, "What a Terrible World, What a Beautiful World," released on January 20, 2015 added an indie folk current to the year. Similar to their other albums, "What a Terrible World, What a Beautiful World," exploits bluegrass tones, harmonica, along with lead singer Colin Meloy's folky vocals. The combination of these aspects allows for a soulful and rich experience. The lyrics throughout are extremely meaningful and profound; one, 12/17/12, is a reaction to the Sandy Hook shooting. The combination of meaningful lyricism and folky musicality allows for an all around immersive experience of music that was a significant addition to the year. By: Meghan Schuyler
6.) "Oh Wonder" by Oh Wonder
After one year of writing and releasing one song each month for a consecutive year, Oh Wonder, a London duo, released their self-titled debut album in September. The passionate duo produced soothing electronic music that seemed too artistic to be classified as pop music. Instrumentals are carefully crafted and paired with their soft vocals. The album itself made  2015 a truly wonderful year for the pair, earning mentions from The Guardian and Wonderland Magazine, while also debuting at no. 26 in the United Kingdom. By: Suvee Ranasinghe
Television Shows: 
1.) "Please Like Me"
Pivot's Please Like Me returned for it's third season this year. The quirky Australian comedy returned with new characters, new plot and new laughter-inducing situations. The show follows the hectic and intriguing life of Josh, a young man struggling to find his place in life, as he maneuvers it with his odd family and friends. Josh Thomas both writes and stars in the show. Please Like Me has been nominated for 17 awards for which it has won six, and has been highly regarded by critics as "breaking new ground," and being unconventionally charming. By: Meghan Schuyler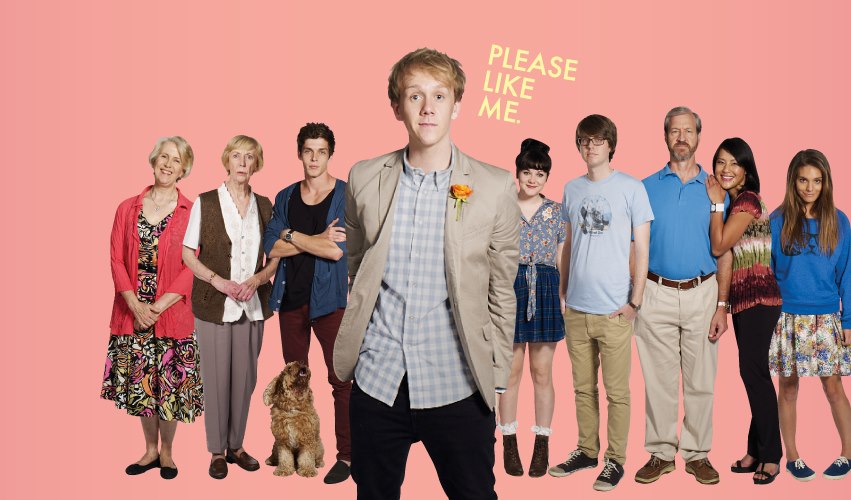 2.) "Grey's Anatomy"
First airing in 2005, "Grey's Anatomy" has been popular for quite some time, and this year was no exception. The series follows Meredith Grey on her road to surgical success. Between her once-famous medical mother, to her demanding job, to her relationship struggles, she can have difficulty keeping everything balanced. The show does an excellent job of providing light-hearted comedy, heart-wrenching drama, and all graphic injuries, making sure to captivate every type of audience. The season 11 finale shocked all of the fans, and season 12 made sure to live up to that success. "Grey's Anatomy" is still going strong 10 years later and is sure to fit everyone's television needs. By: Julia Fickenscher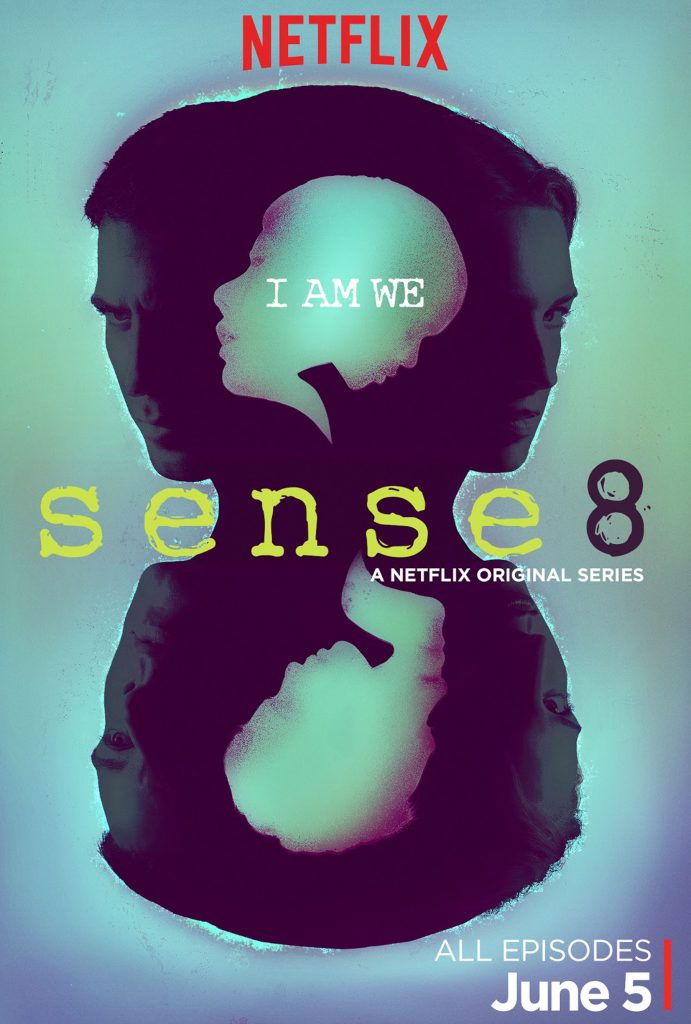 3.) Sense 8
The premiere season of Sense 8, a series written and produced by Andy and Lana Wachowski, became available on Netflix in June of this year. The show focuses on eight individuals from all around the world who suddenly find themselves emotionally and mentally linked with one another. They are called sensates, a play on words with the show's title. The science fiction series follows the eight characters as they come to terms with this new "power," while at the same time avoiding being killed by those who see their kind as a threat. The innovative show explores themes such as religion, sexuality, and identity, and is an intriguing and excellent addition to 2015's entertainment. By: Meghan Schuyler
Fashion:
1.) Denim
You can't go wrong with denim, and this trend has undoubtedly left its mark over the course of 2015. Jean-inspired looks have been spotted in some of the most renowned runways, as well as featured in the collections of many popular designers, such as Frida Giannini, Michael Kors, in addition to Hedi Slimane who are masters at transforming this simple fabric into something of utter brilliance worthy of praise. What's great about this simple fabric, is that it can either be dressed up or dressed down, altering from casual to formal with simple additions of jewelry, shoes and the right handbag. Denim has the power to change from old world vintage, to new world modern sleek, and is a trend that will continue into 2016. By: Brooklyne Shepherd
2.) Chokers
Who would've imagined that the '90s choker trend would come back at full force in 2015? Notably, chokers represented the grungy angst that many people during the 1990s felt, and have somewhat transformed from an outlet of expression in that era to a 2015 fad that most adolescents "have to have." This tattoo mimicking choker is now sold as lace-looking necklaces that wrap tightly around your neck. "Everyone's been rocking these necklaces as of late, from street style stars to celebrities, and we even spotted them on the Fall '15 runways." This fashion forward '90s throwback has proven itself on and off the red carpet as celebrities like Ashley Tisdale, Nicole Richie, Rihanna and Kylie Jenner have been spotted with chokers as the focal point of their entire outfit. By: Brooklyne Shepherd
Top Media Trends:
https://storify.com/FTHSDragonPress/top-social-media-trends-of-2015
Thinglink Credit: Suvee Ranasignhe/The Foothill Dragon Press
Thinglink Photo Credit:
Top Row- Movies (From left to right): Lionsgate, Universal Pictures, Summit Entertainment/Lionsgate, Disney/Pixar, Walt Disney Studios, Universal Pictures
Middle Row- Music (From left to right): EMI/Capitol, 14th Floor Records, XL Recordings, Capitol, Oh Wonder, Epic Records
Bottom Row-TV Shows (From left to right): Netflix, ABC Television, ABC Television
Storify Credit: Suvee Ranasignhe/The Foothill Dragon Press
Featured Background Graphic Credit: Carrie Coonan/The Foothill Dragon Press
Background Photo Credit (From left to right): Summit Entertainment/Lionsgate, ABC Television, EMI/Capitol