Trendy gourmet food truck pops up all over Ventura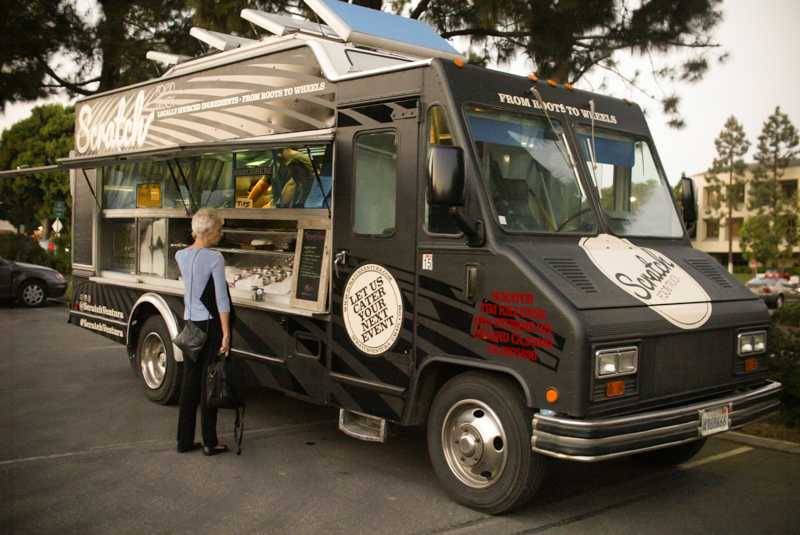 Sunset Flores
September 13, 2013
Until recently, gourmet food trucks were only found in Los Angeles, but now we have our very own right here in Ventura. You no longer have to make a 45 minute drive to get trendy food.
Scratch is the name of a new food truck that's been popping up all over Ventura. The owner, Tim Kilcoyne, was the head chef of Sidecar, a very popular restaurant in town. When Sidecar closed a few months ago, Kilcoyne decided he would start a food truck right here in Ventura.
All of their ingredients are organic and locally grown, and you can tell by the first bite. Kilcoyne changes up his menu every few days depending on the ingredients he can get his hands on at the time.
Following in Sidecar's footsteps, Scratch had a grilled cheese and jazz night not too long ago. They were not just any grilled cheeses, though. These sandwiches ranged from peach and mozzarella to smoked pork PB and J.
These combinations do not seem very appealing, but trust me, they are great. Scratch knows how to balance sweet and savory perfectly.  If you're like me and sweet and sour is one of your favorite combinations, I would highly recommend checking them out on their next grilled cheese and jazz night.
During their jazz and grilled cheese nights they have a live jazz band playing. This really helps add to the laid back atmosphere. Plus, it's always nice to enjoy a good meal, while listening to good music.
If you are not feeling adventurous, you can stick to a classic burger, but even this has a twist. Inside the burger are barbequed figs. Again, "Scratch" did a great job playing with sweet and savory. They also serve hand-cut fries and street corn. Warning: if you can not handle heat do not order the corn, because it packs a punch, but in a great way.
The prices of the items range from about $4 to about $8, so everything is reasonably priced. A three person meal is around $28, which is not too bad, especially for the quality of the food.
The food was not the only thing that was good at Scratch- the workers were also extremely nice, which is always a plus. They made conversation with the customers and were happy to go ahead and make you something that wasn't on the menu.
If you want to know where Scratch will be at a certain time, you can check their Facebook or Twitter.
Next time you drive around Ventura and your tummy starts to growl, be sure to look for the Scratch truck driving around. Not only will you get great food at a good price, but you will get excellent service as well.