Summer music: The good and the better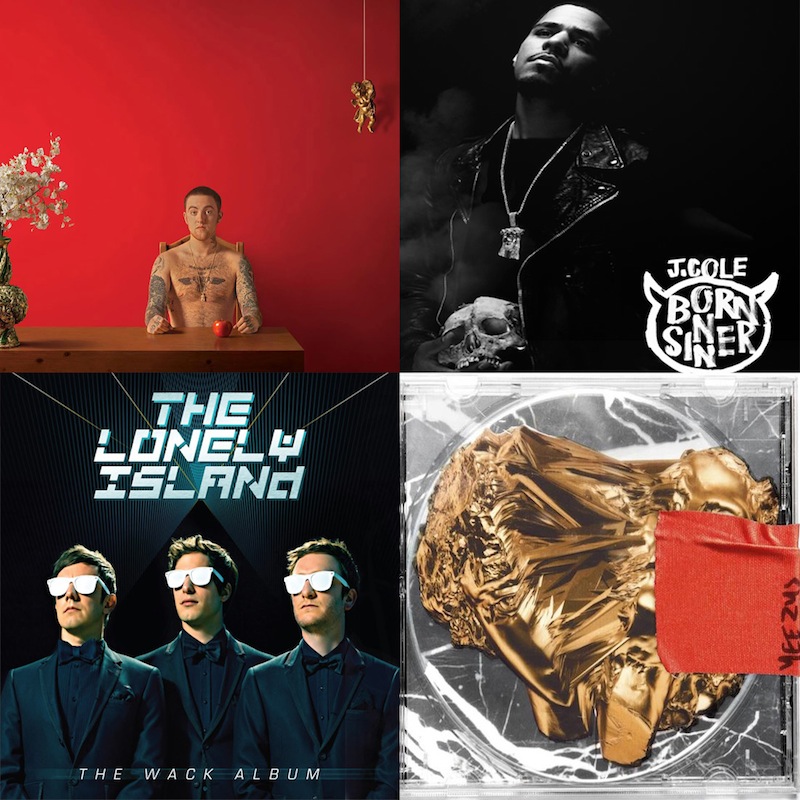 As summer approaches, warm, sweet scents are not the only thing that fills the air- music does too.
It is a perfect time to listen and explore new styles of bands and music after all the stress from school. Summer is the time to put everything aside, let loose, and find yourself. In my opinion, music is able to achieve these things with the simplest of tones, notes, lyrics, beats, and melodies. If you find yourself searching for something new or interesting, keep the dates on these albums to be released.
June 11: Lonely Island "The Wack Album"
Lonely Island are masters at creating dimwitted, pointless, and offensive songs; yet somehow they are always able to make a song simply hysterical. If you don't take lyrics so seriously and you have a sweet tooth for obnoxious songs, I would highly recommend this album.
June 18 should be an interesting day for the world of rap because J. Cole, Mac Miller, and Kanye West are all scheduled to come out on the same day.
J. Cole will come out with the album "Born Sinner." The album's title foreshadows the possible amount of vulgarity it could entail; although he might surprise a few, with some well-created beats and rhythms.
Mac Miller introduces his new album "Watching Movies With the Sound Off." The title of the album might be bizarre, but I believe that he will do a fantastic job because of the success of his most recent album.
Kanye West will come out with "Yeezus," which seems to be another reference to religion. My prediction is that Kanye produces a top ten hit, but doesn't achieve more than that.
July 9: Skylar Grey "Don't Look Down"
Skylar Grey is fairly new in the world of music. She has a fantastic voice in my opinion and writes very inspirational song lyrics. I believe she will kick-start her career with this next album because she has all the qualifications to do so.
Keep these artists in mind when looking for some songs to sing and dance to this summer.