PAAC debates decision to implement sports at Foothill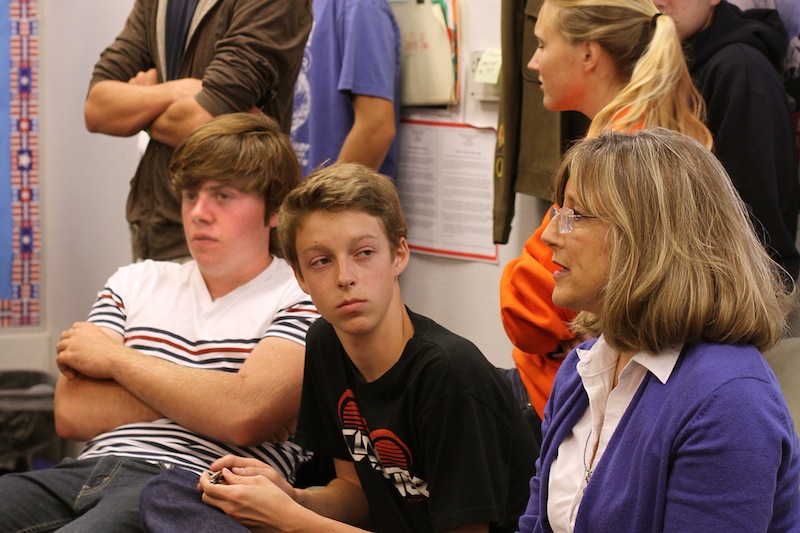 Students filed into room I109 during Thursday's PAAC debate to argue whether or not offering sports at Foothill was ultimately a good decision, and the vast majority was against the change.
The final tally for the debate showed that four were for the change, 12 were neutral on the matter, and about 35 were against it.
Foothill is acknowledged throughout the community for being an academically advanced technology school, but many students are worried that with the change, we will become just another school that "lives and breathes sports."
Many topics were brought up, including cliques. Students said that Foothill prides itself in being fairly clique-free, but with sports being implemented, that could quickly change.
Junior Ami Ballmer feels that the money would be better spent elsewhere, to benefit the school academically.
"If we are large enough to have our own sports program, we should have more AP classes offered to us," Ballmer said.
PAAC advisor Cherie Eulau says that she thinks the transition will benefit coaches at high schools Ventura and Buena.
"It's been sort of a constant irritant for [the coaches]," Eulau said. "From the coaches point of view, they have to count all 1,000 Foothill students instead of the few that actually play sports and that puts them in a higher division."
Ventura Unified School District superintendent Trudy T. Arriaga attended the debate to answer questions from the students. Arriaga believes sports will be valuable to Foothill students.
"From my perspective, what we have done is we have opened up so many opportunities," Arriaga said. "We are not taking anything away, we are adding to."
Senior Adam Braver believes that sports will open new doors and give students more opportunities to come together.
"I think sports is an opportunity to bring our school together, to thrive, to work hard," Braver said.
Senior Marnie Vaughan feels that change can be intimidating but that students will be able to adjust over time.
"It's scary because it's new, but once it gets here I feel like it will be a lot less drastic," Vaughan said. "If we had sports, you wouldn't have to feel guilty for playing sports at Buena or Ventura, like you were taking someone else's spot."