"Get Well Soon" will put a smile on your face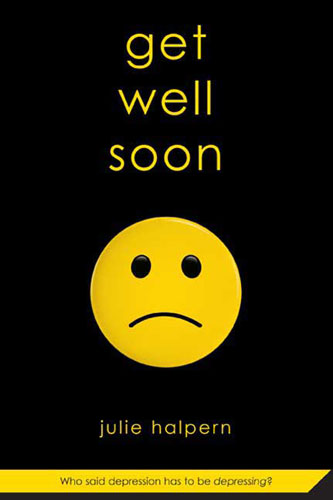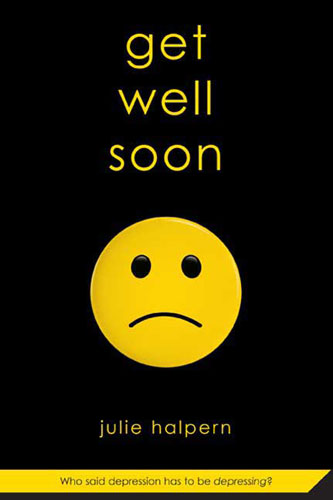 Teenagers get anxious, teenagers deal with problems, and teenagers fall into depressions. Such is the tale of protagonist Anna Bloom in Julie Halpern's first novel, "Get Well Soon."
16-year-old Anna Bloom is admitted into a mental hospital to help her recover from her anxiety and depression. Things don't start out great for Anna; she's left alone, sitting on a desk in an open hallway, she embarrasses herself in front of the nurses, and has a gnawing fear and anxiety that consume her every thought.
Soon, she meets the local residents of the mental hospital, who at first seem stranger than her. Some of these central characters include her roommate Sandy, a sweet girl with a secret, Victor, a wise-cracking ex-drug dealer, Matt O., a quiet guy who has been there for six months, and Justin, the cute, shy boy with a soft spot for The Doors.
As the days progress, Anna builds lasting friendships, loses weight, and even develops a relationship.
She gains back the self-esteem she lost: she makes friends who support her, she feels more beautiful and confident when she loses weight, and she receives love and affection from her crush, something which she never felt she had.
The heart and soul of this book are in the characters themselves. They are regular teens who counteract the negativity of the outside world in both good—ignoring other people's negative opinions, writing down their feelings— and bad ways—resorting to violence, faking illnesses, shutting themselves off from the outside world.
It is easy to relate with them and their issues (from kleptomania to suicide). Their struggles touch the reader; the triumphs and failures of the characters become the triumphs and failures of the reader.
The characters in "Get Well Soon" are based off the people Halpern knew when she herself was in a mental hospital as a youth. This fictionalization of real people make the characters realistic and believable. Each character has such a distinctive and unique voice that adds color and life to the dreary setting of the novel.
The wit and charm of Anna Bloom is infectious. From the first page to the last line of the book, the reader roots for to overcome her depression and find happiness.
When you feel sick, when you feel sad, when you feel down, "Get Well Soon" is the perfect book to read. It'll blow away those blues and put a smile on your face.