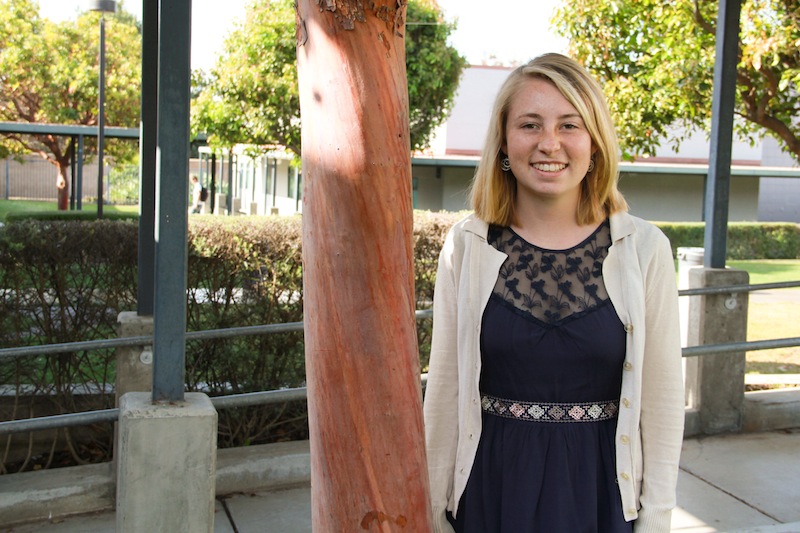 "There are a thousand ways to die," is Foothill junior Kienna Kulzer's opening statement in her short story that won first place in the City of Ventura's fifth annual Art Tales writing contest.
In partnership with E.P. Foster library, Art Tales challenges writers of all ages and varying degrees of skill to write a poem or short story inspired by art pieces on display at the library. Winners receive a currently unannounced sum of cash money.
Over 100 other contestants ranging from age six to 88 and coming anywhere from Ventura to Brunswick, Ohio participated in the contest.
"Last year was a lot more local and smaller, but even this year I kind of expected to qualify. I only hoped that I would get first, but I did," Kulzer said.
Writers chose between six art pieces on loan from the City of Ventura's Municipal Art Collection for inspiration.
Art pieces ranged from a vibrantly colored acrylic painting of the Ventura pier to an oil painting of the Mojave desert described by the artist as "abstract impressionism."
Kulzer chose "Blue Trees" by Richard Amend for her short story which describes an unnamed girl who struggles with depression.
"I looked at the picture and thought 'I could make that work,' and just worked the girl into the picture with the trees," Kulzer said.
The story begins with the girl attempting to think of "a thousand ways to die," then giving up after listing so many. It is apparent that the girl struggles with depression, but while in a forest during the still dark hours of the morning, the girl has an "epiphany" as Kulzer describes.
She suddenly is taken by the contrasting phrase, "a thousand ways to live." The story takes an optimistic turn and the girl begins to count "a thousand ways to live."
Although it was meant to be an emotional piece, Kulzer says it was not inspired by personal experience or turmoil sometimes prevalent in teens.
"[I was] thinking very cheery things," Kulzer said. "[…]the idea just came up in my head."
English teacher Jennifer Kindred gave out flyers earlier this year initiating Kulzer's entry into the contest.
"This is the first year I've known about it and it's just so awesome that she won. I'm so excited for her," said Kindred.
Kulzer won first place in her category, High School Fiction, and on May 8 will be honored by the City of Ventura Deputy Mayor Cheryl Heitmann after reading her short story to the public on the second floor of the E.P. Foster Library. The art pieces used in the contest along with their artists will be present at the ceremony.
After receiving an email last week from the City of Ventura telling her she had won, Kulzer said she was "excited" and is looking forward to the event.
Kindred was not surprised by Kulzer's achievment in the contest.
"I'm not surprised by Kienna at all. She is a super strong writer, and the fact that she won just tickles me," Kindred said.