Sgt. Pepper's Lonely Hearts Club Band brings BHS business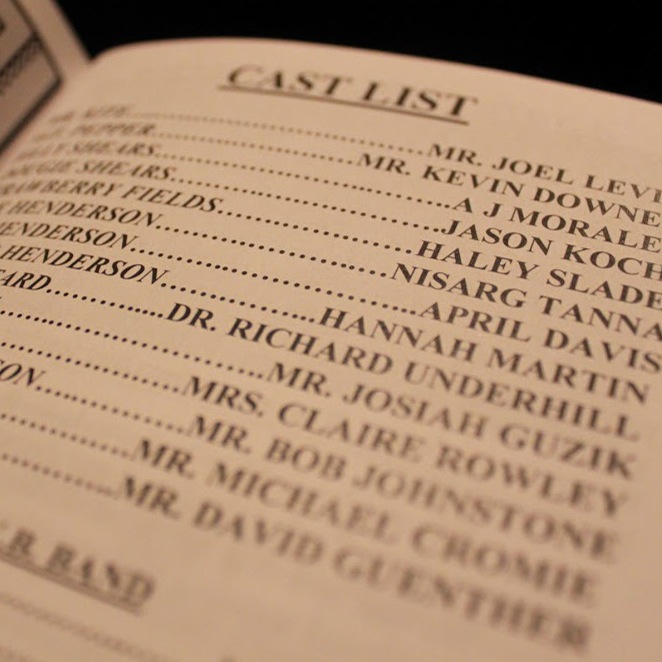 Fading lights revealed a man dressed in 1960's newscaster attire who announced over the speaker system the brilliantly tragic life story of Sergeant Pepper. With the witnessing of the life and death of this honorary hero, the audience is left wondering who will carry on this man's legendary musicality.
Buena High School made its first debut of Sergeant Pepper's Lonely Hearts Club Band the musical on Thursday evening at 6 p.m. to a full house of excited students and community supporters in Buena's McConnell Auditorium.
The cast of 39 took the stage and gripped the audience with their representation of riveting romantic tragedies, character conflicts, and musical medleys.
The storyline is based purely off of The Beatles soundtracks with fictitious characters stemming from song titles. With the song list written by John Lennon and Paul McCartney, the audience got an authentic rendition of a modernized classic.
Soon, the audience was taken on a journey following the story of Billy Shears and his rise to fame, love interests, and a dark conspiracy that he must unravel with his Lonely Hearts Club Band.
Senior Haley Slade played the female lead, Strawberry Fields, and said, "This was the highlight of my senior year."
German exchange student senior Linda Hell took part in the play and agreed with Slade that it served as an incredible experience.
"Being part of this amazing show was definitely the best way to spend the second part of my year in the U.S.," she said.
Other performances will take place May 3-4 and May 9-11 beginning at 6 p.m. On the 4th and 9th, a 3 p.m. showing will also take place. Running time is approximately one and a half hours.
Tickets are $7 for students and $10 for adults with all contributions and funds going purely to the school's drama department.
Director of BHS drama department Frank Davis is remarkably proud of the hard work his cast and crew have put into the show.
"We are incredibly lucky to have the talents of our choreographer Zach Johnson at our disposal [and] our stage manager Nate Vereb is an essential to this production," he said.