"The Croods" surprises with originality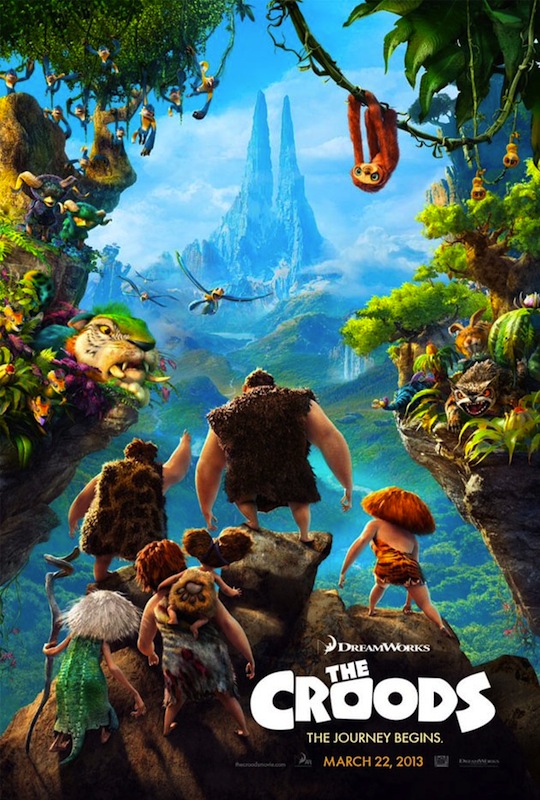 Originality. Viewers crave it, DreamWorks seeks it, and "The Croods" achieves it.
When I decided to see "The Croods," based on a friend's recommendation, I didn't think it would be that good. I thought it would be a clichéd storyline reimagined, instead of something new.
I am glad to say that I was wrong. "The Croods" was new, witty, heartwarming, and an all-around amazing movie.
The Crood family is the last caveman family trying to survive the changing world, and the plot circles around them. The movie touches on many universal themes such as growing up, love, being afraid, death, and adventure.
"Never not be afraid." That is the Croods' motto. The family of six lives in a desert cave, afraid of the darkness, afraid of being eaten, afraid of adventures, afraid of living. But as irony would have it, not Eep.
Eep, the teenage girl of the family, voiced by Emma Stone, wants to get out. She wants to learn, to discover, and to just live, but her father, Grug, is afraid to.
The story really begins when Eep travels outside of the cave at night to chase this new thing called fire. Then, she meets Guy, the charming boy who has evolved from his caveman childhood.
"The Croods" follows the story line of the family and Guy as they try and make it to tomorrow, a place Guy thinks is so fantastic that it must be among the stars.
I laughed, I gasped, and I even cried a little when I watched this movie. From heartache, to love, to laughter, to the little sloth named Belt, this movie has it all, and it's no wonder it's becoming a favorite with viewers and in the box office.
DreamWorks has another hit on its hands with this laugh-out-loud, family-pleasing animation film.