Foothill students doing better than demographics predict, new West Ed study shows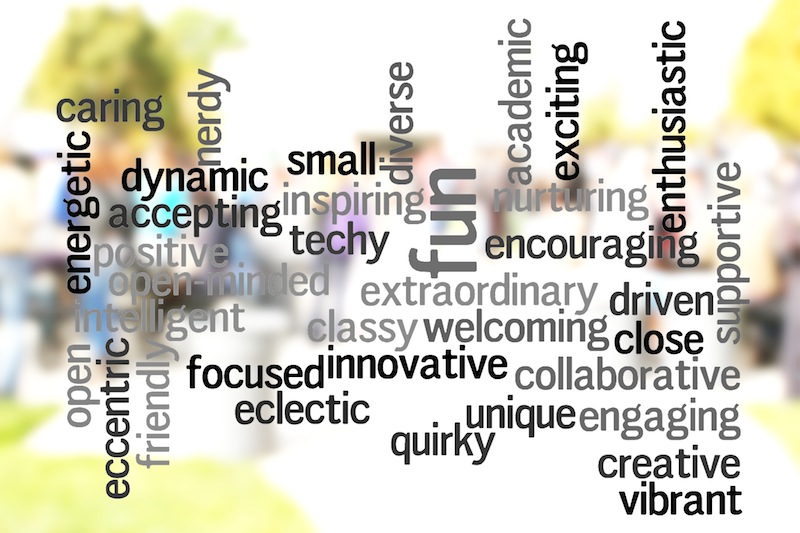 Foothill has been named one of 40 public secondary schools in California that is performing better than its demographics would predict, according to a first-of-its-kind study conducted by the nonpartisan research group West Ed.
The study, which will be published in coming weeks, shows that Foothill is "beating-the-odds" academically due to a better school climate than average schools. West Ed, a non-profit agency based in San Francisco, used data from English and math standardized tests along with student health surveys to measure school climate at 1,700 secondary schools in an effort to determine if there is an association between climate and achievement.
"Instead of just looking at standardized test scores as a measure of school academic success, we looked at how schools were doing compared to how you would predict them to do, how you would expect them to perform based on the types of students that they serve," said Adam Voight, West Ed School Climate Technical Assistant and Research Specialist.
Voight found that the top 40 schools had more positive levels of school climate than average, with "climate scores" in the 82nd percentile compared to average schools, which had scores in the 49th percentile. The top schools, named BTO schools by West Ed, performed twice as well as 20 schools that the agency found to be "chronically underperforming."
Principal Joe Bova said the results are affirming for staff and students.
"There are only 40 schools that have been identified in this category. We're all seen maybe by people out in the community as this school that's like this elite school, that there's only students here that are really good students, " he said. "'Beating-the-odds' (study) tells us that students being successful and feeling comfortable here are from demographics that aren't necessarily always the best academically."
The goal of the study was to figure out which schools were successful and why. Data was collected through annual standardized test results and the California Healthy Kids Survey, a questionnaire developed by West Ed more than 10 years ago, that all public school students take biannually.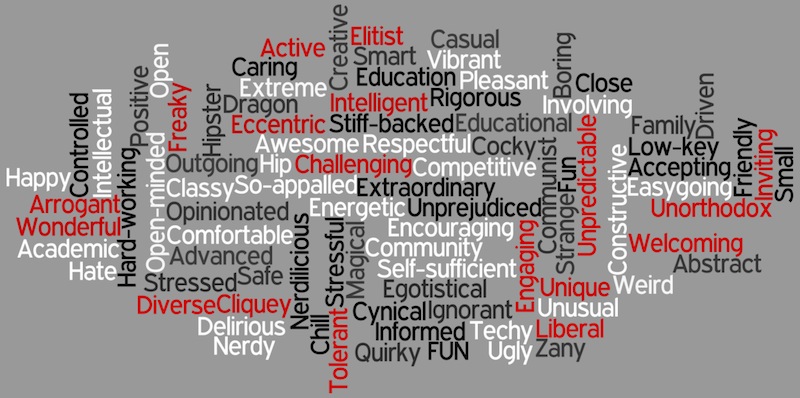 The California Healthy Kids Survey asks students to anonymously answer questions about safety, substance use, bullying and violence at school, and their interactions with teachers.
"A school ends up getting a single score," Voight said. "That gives us an indication as to how positive or negative the climate in that school is, and so that's what we use to compare with our success measure."Many students speak positively about the climate at Foothill. Freshman Austin Pecoraro, who previously went to Balboa Middle School, said that the students at Foothill are more focused on getting good grades than showing off and being popular.He described the ideal school climate as one with "friendly people with lots of nice teachers who focus on teaching what is needed to succeed and get you a good future for college."
Foothill junior Eli Aharon-Ezer believes Foothill's climate is welcoming.
"The teachers are definitely very nice," he said. "It's cleaner here, so there's less trash, no gum everywhere. Since it's smaller there's less horseplay."
Sophomore Jeanine Schultz went to Ventura Missionary School for middle school, but she said she was still pleasantly surprised when she came to Foothill.
"I was homeschooled and then I went to a private middle school so my middle school was very sheltered so I'm actually glad that I went to Foothill instead of Buena or Ventura because they're so big," Schultz said.
"Overall the people are very nice and everyone gets along which was a really good transition for me," she added. "It's definitely different from a private Christian school, but I really enjoy it."
Principal Joe Bova said that he tries to support programs that keep the school climate interactive between older and younger students and between teachers and students.
He mentioned Foothill Intervention Reinforcement and Enrichment (FIRE), Renaissance, Finish Strong, and Link Crew as programs that offer student support.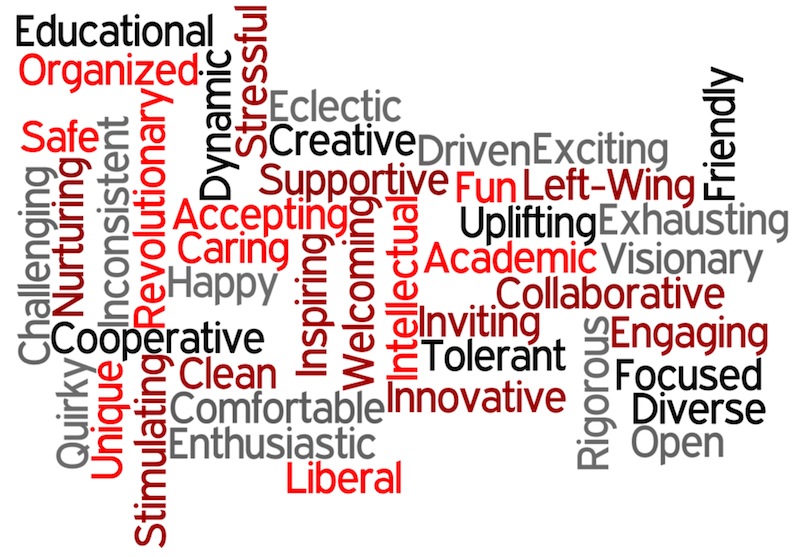 "I think the most important thing is the way that staff and students interact," he said. "If you treat them with respect, you're going to get respect back, and really over the years I've been here, which is more than ten years, I feel like we've been really good at that.
"And I think the students feel like the teachers aren't separated from them but they're advocates for them and they're together with them and there's definitely a level of respect, but at the same time they can be peers in some ways too."
Many teachers at Foothill want their students to succeed and be open with them by communicating on a personal level and creating a safe, accepting and welcoming environment.
"I think it's safer than other school campuses where I've worked and where I've been, and I love when we embrace our nerdiness," said English teacher Wendy Dowler.  "My hope is that everybody can find a place here no matter who they are — people who would normally be on the outside or normally think of themselves as an outsider that they would find a place."
Richard Geib, who teaches English, bioethics and history, said Foothill seems to strike a balance between being supportive and challenging.
"Foothill's school climate is a very relaxed atmosphere where students are given a fair amount of latitude to be creative and to not have to worry hugely about rules which bigger schools deal a lot more with, a lot more freedom to be yourself," he said. "That being said, it tends to be a place with a fair amount of academic stress and there are more demands compared to other schools."
History teacher Cherie Eulau said that a positive school climate is one whose purpose is to be intellectual and provide education.
"I think our climate is positive, she said. "Any group that we've had on campus from other places or other districts whether it be WASC or somebody coming on for something else or when we have parents come as assessors, I mean they always comment about the positive atmosphere here and the excitement at the staff level or that this is a place where real learning happens. We're not caught up in rules and regulations. We have them but that's not what we're about."
Foothill will be listed in the appendix of the West Ed report once it is made public.
"I think that Foothill has done an outstanding job showing academic excellence in all areas of the school," said Trudy Arriaga, Ventura Unified School District Superintendent.