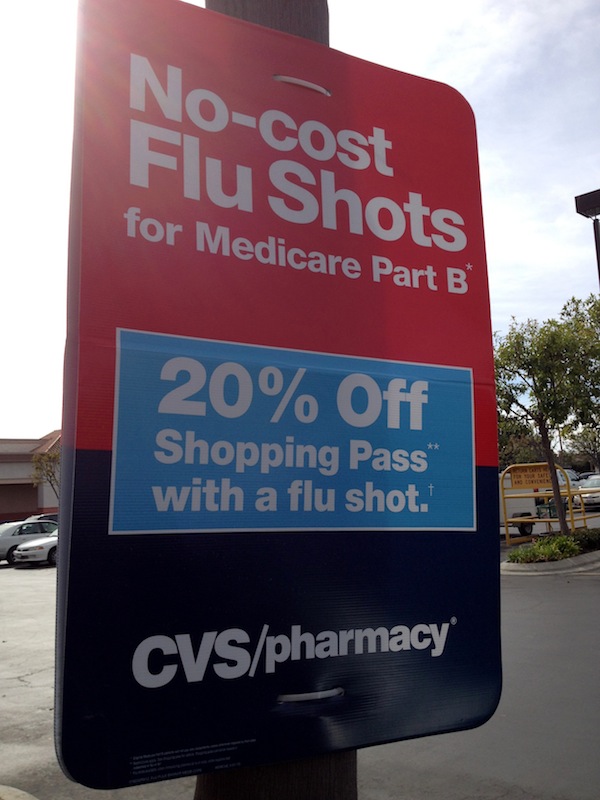 A sneeze, a cough, or, worst-case scenario, missing more than one block schedule day, are the repercussions of the traveling flu virus. Students who have yet to receive the yearly shot are planning on the immunization but are still skeptical to its preventive coverage.
Junior Ami Ballmer is an avid lover of science. She is apart of the Bioscience program at Foothill and plans on being in the science field. While she is a supporter of vaccines she does not see the purpose of extensive protection.
"The general idea behind us having to guard ourselves against every little thing is not going to lead against big bad diseases," Ballmer said.
According to Centers for Disease Control and Prevention, "Over a period of 31 seasons between 1976 and 2007, estimates of flu-associated deaths in the United States range from a low of about 3,000 to a high of about 49,000 people."
They also found that the majority of these flu-related deaths were among the elderly. Teenagers believe that they are more immune to the disease and should be less likely candidates for the vaccine.
Ballmer thinks that overall, vaccines have served a purpose with the flu shot being an exception.
"They have destroyed polio. The idea of vaccinating the flu shot is stupid. The very young and old should [get vaccinated] but if it's not fatal and enough of a risk than no," she said.
Nurse Mary Johnson thought the opposite. Being constantly surrounded by students who are getting sick and hearing about absents due to the flu, she believes that getting the shot is beneficial.
"We're starting to see the flu hitting our schools. Kids that are getting sick are the ones who haven't gotten it yet," Johnson said.
The Ventura County Star found that this year's vaccine is in high demand. Swarms of patients are leaving several clinics unequipped with the vaccine itself.
Nurse Debbie Fennern also sees more people going to get the vaccine because of its coverage.
"What I hear is that the immunization this year is good and protective," Fennern said.
Junior Hailey Winfield thought that the immunization was only necessary depending on your lifestyle.
"In general they are a good idea, HPV is a good one. It depends who you are, where you work, what kind of kids you have. If you're more prone then you should get it," Winfield said.
While Ballmer does not believe in the effectiveness of the flu vaccine, she still had to receive the shot.
"A part of shadowing at hospitals and being in Bioscience [is that] you are required to get the flu shot. It makes sense if you're around people who are high risk," she said.
Researchers are trying to vary the effects of the flu shot as well so recipients are receiving better coverage.
According to Flu.gov, "The flu vaccine is the best protection against the flu this season. If you get the flu vaccine, you are 60% less likely to need treatment for the flu by a healthcare provider."
Johnson thinks that this year promises better protection than the last.
"One of the best flu vaccines that we have seen," she said.