Foothill junior Caleb Bigler to release single this spring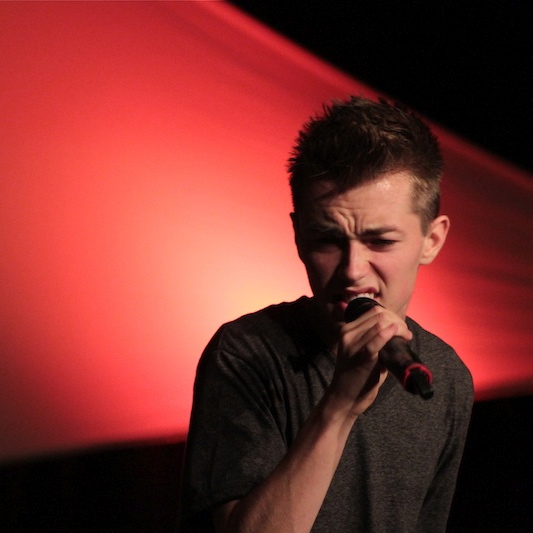 Hang on for a minute...we're trying to find some more stories you might like.
Caleb Bigler has his eyes set on stardom.
Last week, the Foothill junior traveled to New York City to record his first single, set to debut this spring.
He hopes to follow this spring's single with an album or an EP in the summer, all the music being strategically released "so it's not right next to a huge release and everyone's focused on that." In the fall he will be pitched to a record label.
"In all hopes, I would love to be signed by a record label in the next nine months and that's what we're projecting, which would be great [sic] if I get signed by a label, then my whole life will turn."
Inspired by the likes of Gavin DeGraw, John Mayer, Andy Grammer, Justin Timberlake, and bands like The Fray, and One Republic, Bigler has been singing for almost ten years.
Bigler was first inspired around age six by his singing teacher at Ventura Missionary School.
"If we were really good one day, she would reward us by singing a song, and I thought it was the most amazing thing ever when she would sing to us. And I would go home and practice and try to sound like her and she's one of the biggest reasons why I sing," he said.
One of the biggest experiences that advanced Bigler's career to this point was participating on "The X-Factor."
"I wouldn't have made these connections had I not been on the show," he said.
"The X-Factor" gave Bigler "tons of experience singing under pressure" and "having to learn stuff quickly." He also said that "when you come off a show like that you're diving in head first, it's really nice, it gives you a nice jump start."
Even though he loved his experience on "The X-Factor," Bigler hopes that his new releases will help him move away from having to sing on TV competitions and move toward singing with his team more and hopefully a record label, as they're the "real" way to do things.
While in New York, Caleb also "was at another session where I co-wrote another song that will potentially be on the EP."
With tons of experience and new releases and opportunities on the horizon, expect to see Caleb Bigler's name on the rise in the music world this year.
On his whole singing experience, Caleb said: "It's been like a hobby, but recently it's become more of like a lifestyle."