Eighth graders, parents learn about Foothill culture, classes at info session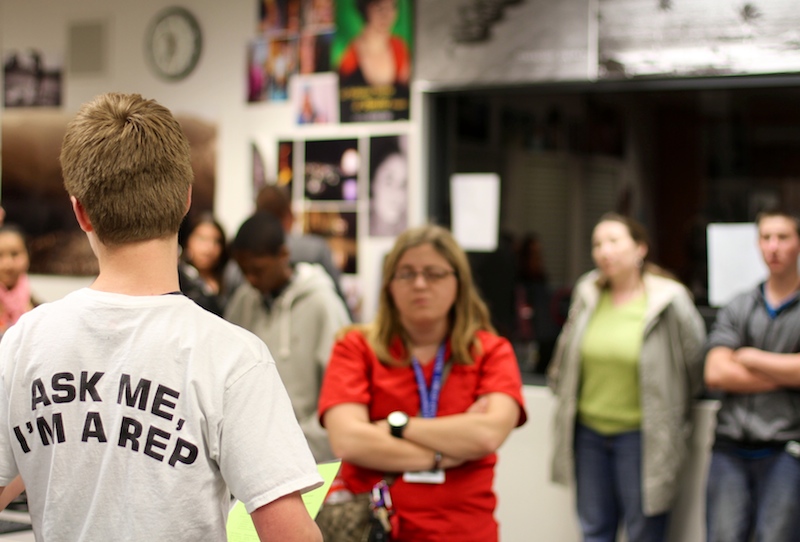 Crowds of eager parents and prospective students gathered in Spirito Hall for a student information night on Thursday.
"The basic purpose [of the info session] is to provide the students and parents the opportunity to hear the offerings of Foothill," said assistant principal Carlos Cohen.
The orientation began with an introduction from principal Joe Bova and Cohen. Technology Coordinator Melissa Wantz then went on to talk to the parents about Foothill's technology communication programs and technology instructors.
Led by ASB representatives, the parents were then taken on a guided tour of the campus.
"Tonight gives parents a feel of the school… and at back to school night the parents get to meet the teachers," said Senior Class President Stephen Mariani.
Many parents were interested in the programs offered and concerned about their students' interests.
"If my child doesn't like science, should she still go here?" asked one parent of Foothill's Bioscience program.
After ASB representative Blake Silva spoke of the art program and journalism program, the parents were satisfied.
Many parents play a large role in influencing their child to come to Foothill.
"My mom really wants me to go here because of the academic [benefits]," said eighth grade student Natalie Hernandez.