Best of 2012: Television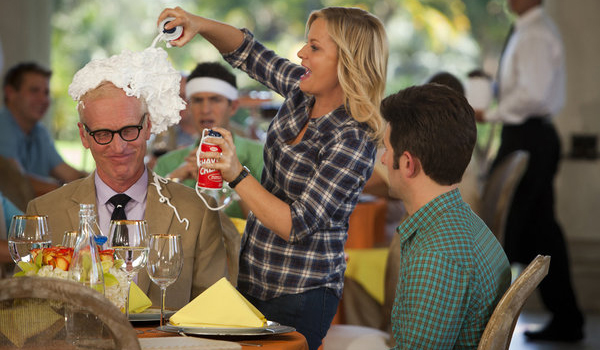 Leslie Knope is a character we know and love. And, we didn't think we could love her more until she whip creamed the evil Eagleton architect, even though he was supposedly on her side. "Parks and Recreation" is a down-to-Earth, feel-good, comedy show, and it personified that in this episode.
Knope is an eccentric character, who doesn't care what anyone thinks of her; she would rather just be herself. When she is pressured by her fiancé to hire an architect from Pawnee's rival town, Leslie snaps into her even crazier, paranoid self. Filled with original, hilarious jokes, funny irony, and laughable plot twists, this is one of the best episodes of "Parks and Recreation" ever made.
In this episode master comedians Key and Peele present us with some hilarious sketches. First, a fun little flash mob quickly escalates into a race war. Then, in a promotion for an MMA fight, a fighter becomes scared as one begins to say crazier and crazier things. And the best sketch of the night is when two co-workers engage in an intense game of "you've got something on your shirt". Really, "Key and Peele" delivered great comedy in every episode this year, but episode was their best.
"The Break Up" is easily the most dreaded episode of Gleeks worldwide. No "Klaine" fans wanted to see it; no "Finchel" fans wanted to see it; no one really wanted to see it. But, it was one of the best episodes Glee has ever had.
As any watchers know, Finn and Rachel have a on and off again relationship, each time getting more and more irritating. We have gotten used to them breaking it off and getting back together, but this time it seemed much more permanent and heartfelt than any of the others combined. But, the hardest part of the episode was seeing Darren Criss' character, Blaine, cheat on Kurt, and then having to watch Kurt break up with him.
So many fans complain that this season of Glee is the worst, but this episode proves it's one of the better seasons. It has so much more emotion than any of the others, from Blaine sobbing as he sings an acoustic version of "Teenage Dream," to Santana and Brittany's break up. "The Break Up" was well made, with fabulous writing, fabulous acting, and stunning music.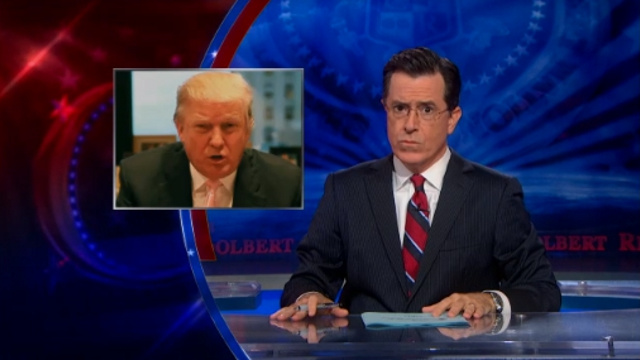 Stephen Colbert put together a perfect string of episodes in 2012. With the election and political hype, "The Colbert Report" delivered relevant humor from campaigns all across the board. In this particular episode, he mocks Donald Trump's public attempt to cut a bizarre deal with the President.
Though "The Finder" has been canceled, leaving all viewers at a major cliffhanger, it doesn't take away from the finale being a downright amazing episode. It is filled with a strong mix of anxiety, fear, and sadness. Watchers who have followed along know that if Walter cannot find something, bad things will happen; we don't know what, but they will, guaranteed, be bad. In "The Boy With the Bucket," he doesn't find what he is looking for. It doesn't end well, we know that, but we don't see how badly. Geoff Stults does a marvelous job at portraying a mentally unstable veteran who, at the snap of the fingers, goes back into soldier mode. The plot of this particular episode has the viewer on edge, begging the TV console to let him find what he is looking for. Unfortunately, it is an inanimate object and cannot hear our pleas, leaving us heartbroken, and grabbing for the tissues as we hide behind our pillows in fear.
"Tosh.0" is a television show in which the creator, Daniel Tosh, analyzes the humor in popular web videos. He then attempts to interview the people in these web videos and gives them a chance to redeem their mishaps, on his show. Many might find his show offensive because he constantly crosses the line, but for every person who takes offense to his jokes there is several more laughing uncontrollably. In the episode "Krispy Kreme," Tosh makes fun of a popular Internet rapper whose level of intelligence is best summarized by his lyric, "I've got 400 houses and 400 mouses."
Directed by documentary legend Ken Burns, "The Dust Bowl" was a masterfully made two-part documentary all about the desertification and drought of the Great Plains of America in the 1930s and everything it affected. Even though each part was two hours long with no commercials, it held even my short attention span with real footage and photographs, as well as countless interviews and accounts from those who lived through the disaster. Beautifully made, "The Dust Bowl" educated me not only on the Great Plains' checkered past but also on the future of the region.

In "The Mindy Project," Mindy Kaling stars as Mindy Lahiri, a smart-mouthed, text-savvy, avid shopper who is an OB/GYN working in a big city hospital. In this hilarious episode, Mindy tries to protect her teenage neighbor from having sex with her boyfriend while setting a bad example by having relationship problems with her own boyfriend. Her sassy, take-charge personality is very prevalent here as she enters the girl's fancy prep school and, after learning all the new fads and trends of the students, ends up giving the volleyball team a sex talk that's a mix between an informational chat with your doctor and best friends at a sleepover. She even ends up being handcuffed by school security and is then forced have one of the doctors in her office charm them out of the situation.
You can always count on "
Saturday Night Live
" to come up with funny, original sketches that are perfectly written for the guest hosts, and the Martin Short episode was no exception. A veteran of the sketch comedy world, Short delivered a hilarious musical monologue.
Paul McCartney
was the musical guest, and even appeared in a skit where Short ironically mocked his singing voice. Instead of an opening skit, a children's choir sang "Silent Night" as respectful tribute to the recent Connecticut school shootings.
"Raising Hope" is a comedy about a 25-year-old man who impregnates a serial killer in a one-night stand and gains custody of their child after the serial killer is sentenced to death. The show is about the adventures and hardships of being a single parent and raising a child with help from your parents. "What up, Bro" follows suit. The episode is about how the main character realizes his parents had put him up for adoption for a brief period of time when he was a baby.