"Struck by Lightning," a new perspective for audiences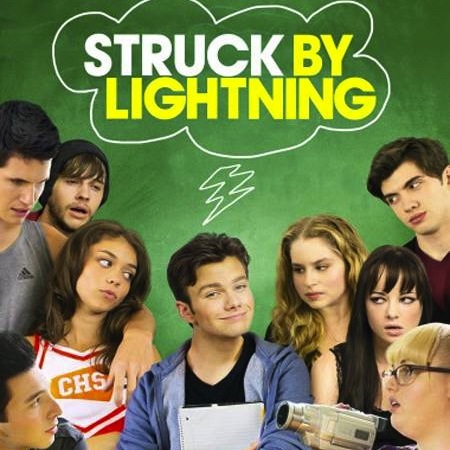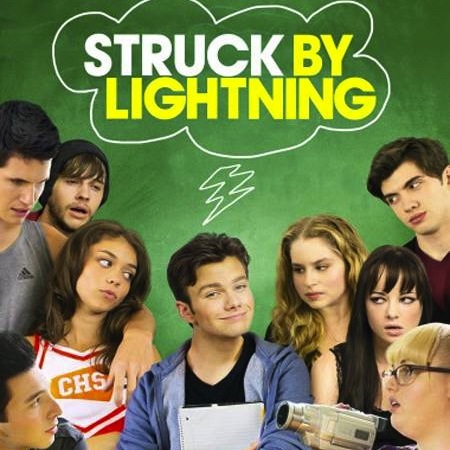 The main character of "Struck by Lightning" is dead after the first scene. Sound more like a sad news report than the beginning of a movie? Writer Chris Colfer manages to turn even this bizarre opening scene into the beginning of a funny and inspirational movie that motivates audiences to live each day to the fullest and make the best of the present.
An intricately spun tale, "Struck by Lightning" tells the story leading up to high school senior Carson Phillips' being struck by lightning, and the numerous subplots played by an all-star cast that all tie together to create a happy ending even out of the awful event.
Written by and starring Glee's Chris Colfer, "Struck by Lightning" is his first movie of hopefully many more. The story was fresh and interesting, all narrated by a combination of Carson's sharp wit and posthumous introspection, which made for a more personal experience.
Carson Phillips' life wasn't easy, as the child of separated parents, he never saw his father and had to care for his alcoholic, medication-riddled mother (played by Allison Janney). He did find solace with one member of his family, though: his ailing grandmother, who gave him a purpose and has encouraged his love of writing since he was a child.
Carson used his writing skill to excel in school, although he often argued with the closed-minded teachers (and students) of his small-town high school. He became the editor-in-chief of the small, neglected school newspaper, of which he was the only one who actually did any writing, and had to blackmail students to write for him.
Always ignored, laughed at, and overlooked in the school's social scene, Carson's only friend was Malerie (played by Rebel Wilson), a fellow outcast and (non-participating) staff member of the school newspaper.
Carson decides to publish a school literary magazine to better his chances of getting into Northwestern, his dream school that he hoped would propel him to a successful career as a writer. When nobody contributes, he takes matters into his own hands and use his by using all the dirt he's gathered by observing has the popular students from outside their circles to blackmail them into writing for his literary magazine.
Unfortunately, Carson's plan takes a nose dive and everything in that fleetingly happy period of his life crumbles before him. Rather than think that his life was going nowhere and, Carson takes a second to look back at what he had actually accomplished. By doing this, he realized that he had been living his dream of being a writer all along, and that he was truly happy and proud of himself in that moment. He realized that it wasn't the overall goal, it was what was achieved along the way.
At the end of the movie, Carson said: "A life without meaning, without drive, without focus, without goals or dreams, isn't a life worth living. Life comes at you fast. It runs through your body, tries to escape, and be expressed in any way possible. In a way, it's a lot like lightning."
The movie inspires the viewer to live each day to the fullest, and to enjoy the present moment rather than the hope of a better future existence. Nowadays when every high schooler is so wrapped up in school and getting in to the college of their dreams, they don't stop to enjoy high school, and the last of their childhood. "Struck by Lightning" helps motivate the audience to enjoy the present and live in the moment.
Colfer says that his time on Glee helped to inspire him in the making of his movie.
"[…] I think Glee was a major education for me in terms of just knowing how things get made, and what production does, and how you make a movie or a TV show. So I think it was a great learning process to be a part of Glee and be taught the ropes," Colfer said.
Chris Colfer writes a thought-provoking movie that tells the audience that happiness is more attainable than they think, using Carson's sarcastic yet very personal commentary as an example of finding true happiness in a situation that seems void of any cheer to encourage viewers to change their perspective on how they achieve happiness.
With a hilarious and heartwarming story told by a smart-alec small town teenager with a detached sense of superiority, "Struck by Lightning" is a new kind of inspirational movie that wins wins the audience over not only with Carson's sass and attitude, but also with his determination and unlikely sense of achievement.
Colfer hopes that this movie will launch him into a new era of his career by making more movies in the future.
"I think that hopefully it will do well and it will be opened a little further, but we'll see. I think a lot of accomplishment comes with success of a project otherwise you're just busy," Colfer said.
"Struck by Lightning" premiered January 11, 2013.