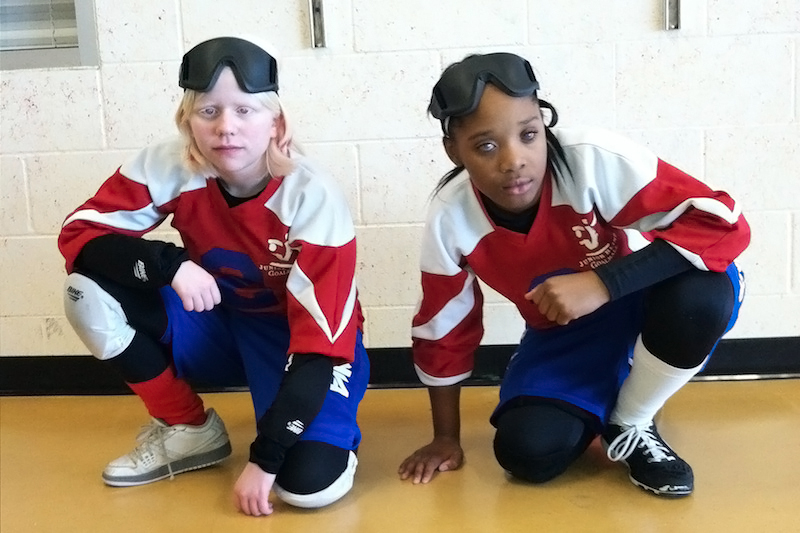 Junior Carolina Canosa and sophomore Brittany Richardson have only been on a Goalball team together for four months, but they've already placed fourth in the National High School Championships.
Goalball is a sport designed for the visually impaired, and is played between two teams that each have three players on a court. The objective is to throw a ball filled with bells across a court toward the opposition's goal while they attempt to block the ball using only their hearing.
"Goalball is a Paralympic sport used to provide physical education to war veterans," said Canosa.
From Nov. 8 to Nov. 10, visually impaired high school students from all across the country flew to Florida to compete in the Goalball National Championships.
This was not the first time that Canosa and Richardson had competed in the National High School Championships.
"Last year we went to youth nationals and won third, [this year] we played in adult leagues and got fourth," said Canosa.
Adult leagues are very competitve, and the injury risk runs high.
"The men throw around fifty to sixty miles per hour," said Richardson.
Richardson feels that their success was due to their coach, a Paralympic athlete who competed in Goalball.
On and off the field, both Canosa and Richardson give it their all. As student athletes, they juggle busy schedules, but work hard at everything they do.
Anthony Villa, Canosa's math teacher, especially stresses how committed he believes Canosa is.
"Carolina is a very diligent and hardworking student. Given her situation, she doesn't give any excuses," he said.
Both Canosa and Richardson feel that Goalball serves as more than just a sport,
"I love that it's a fun sport that I can do and is meant for blind people, people like myself," said Canosa.
"I think that any sport for the blind to have is important because it teaches you team work and a lot of lessons," said Richardson.