Foothill alumni and staff mourn Victor Salinas, '10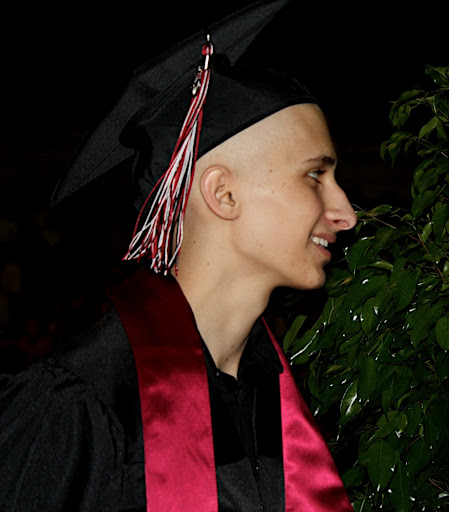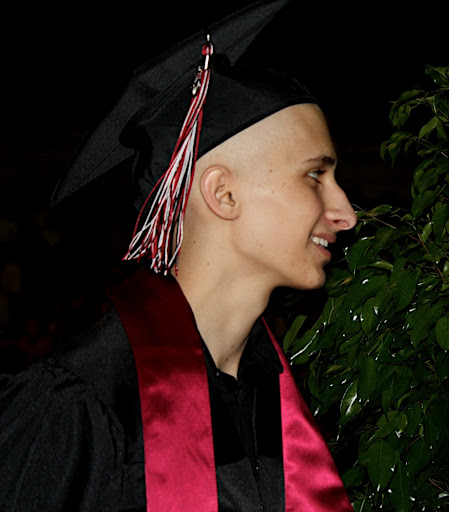 Foothill alumnus Victor Salinas, who graduated in 2010, died early Wednesday morning after battling liver cancer for more than two years.
The news shocked Salinas' peers, who believed that his health had improved from two years ago when he was diagnosed during senior year.
Former classmate Olivia Robles said she was devastated when she learned of Salinas' death.
"I didn't think it would happen," she said. "I thought he had beat it."
Robles remembers Salinas as "the kind of guy you could always be yourself around."
One of her favorite memories of him was when he came to watch her cheer because he knew how much it meant to her for him to be there, even though he was already sick.
"If I was going through something or having a bad day, he could always make me laugh about it," said Robles. "He was never afraid to be himself regardless of who was watching."
Friends of Salinas remember his optimism and sense of humor.
"He was always smiling," stated Katie Adams, who graduated the same year. "I never saw him frown even after he had cancer… He was always a happy person and smiling, and I think when he found out he figured 'Why let it defeat me?' and he put up a good fight back."
Alumnus Max Trainoff, who also graduated in 2010, has fond memories of Salinas.
"Being the new kid in the group freshman year, Victor and I didn't get along," he said. "But what came out of Foothill was one of the greatest friendships I could have asked for… He had the same dumb sense of humor that I do, and he was genuinely a good person."
According to his friends, Salinas loved video games, comic books, and art.
"He loved 'Watchmen,' " Adams recalled. "I remember because he was so excited to see 'Watchmen' in theaters when it came out our senior year… and he was a good artist. He could draw these funny character skits, and he'd pass them to me in class, and I'd draw him one back using stick figures."
Salinas studied art for four years with Foothill teacher Justin Frazier, who describes him as "a pretty serious artist."
"By senior year, he was one of my main AP people," Frazier said. "He was real, and he was sarcastic, but that was what made him great. He was the kind of person that would sort of say what he felt and not candy-coat anything."
Salinas was diagnosed with cancer during the middle of his senior year, and Adams remembers how supportive his peers were when they learned of his diagnosis.
At their senior prom, for example, Salinas was forced to wear a mask because he was susceptible to germs, and some of his peers showed their support by wearing masks as well, she said. 
"Everyone was very supportive overall, just letting him know they were there for him," she said.
Salinas was voted prom king that year, and his girlfriend, Reina Arbuckle, was voted prom queen. The couple was engaged to be married at the time of Salinas' death.
Although they had never been really close, alumnus Matt Carobini, who attends Biola University, remembered how Salinas reached out to him to "achieve some sort of faith."
Carobini posted on his Facebook wall Wednesday night: "Victor Salinas was a man who would open up to anyone regardless of beliefs… Our friendship was short-lived, but it will never be forgotten. I respect Victor for spending his time on earth loving on different people with a wide variety of personalities."
Editor's Note: Alumni interviews were conducted via private message on Facebook.