Sizzling new sounds for your summer playlist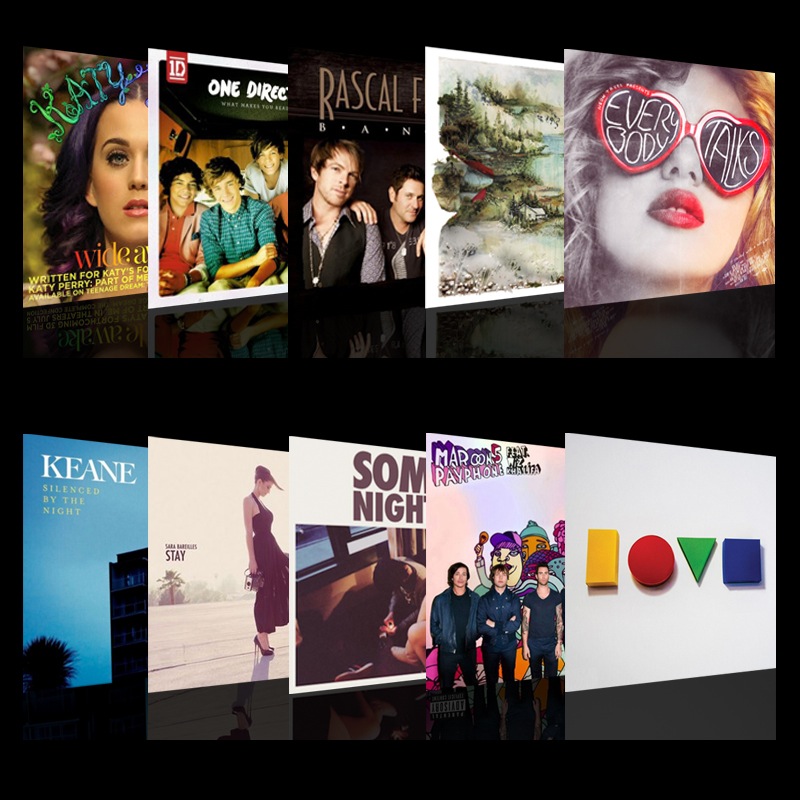 Credit: Aysen Tan/The Foothill Dragon Press.
Feel free to take note of the songs I've compiled below that you may want to put on repeat on your iPod playlist, Pandora or Grooveshark account, or old school mix CD (I prefer to call mine "That Is My Jam! Jams"). While I listen to a variety of genres, I realize I probably didn't cater to everyone's tastes in my top ten summer hits, but don't let that stop you from adding a little Kanye, Metallica, or even (heaven forbid!) the Biebs to your personalized jams.
In no particular order…
10. Wide Awake by Katy Perry
Just a few months after her separation with then-husband Russell Brand, Katy Perry unleashed hell's fury at the 2012 Grammy's with girl power-infused single "Part of Me." Still a bit fresh from the break-up, our California "gurl" has incorporated her newfound wisdom and matured pop vocals into her latest single "Wide Awake." The new ballad will be featured in the upcoming movie "Katy Perry: Part of Me," coming out this July.
9. What Makes You Beautiful by One Direction
If you have a case of the Bieber Fever, there's a good chance you have an infection for One Direction too. I have neither, but even I can't deprive myself from this catchy tune from the British pop sensation that's sweeping the nation. And for any daring gentlemen out there, if you have wronged or are attempting to woo your lady, performing a cover of this may put the odds in your favor, that is, if you can carry a tune like these young Brits.
8. Some Nights by fun.
Currently charting at number four on the Billboard Top 100 with "We Are Young," it should be no time before "Some Nights" also races to the top of the charts. "Some Nights," which is theatrical in sound (think gospel choir meets "Lion King") and poetic in lyrics, is guaranteed to make your own summer nights a little more "fun."
7. Everybody Talks by Neon Trees
Though released December 2011, Neon Trees's "Everybody Talks" didn't make the Top 40 until April of this year. Surprisingly, despite its power to make one head-bob to its rockin' guitar riffs, "Animal" is still the song I hear most from this band.
6. Stay by Sarah Bareilles
While it's all good and well to frolic under the sunny skies, the sun's got to set sometime. Sarah Bareilles's "Stay" may not be as upbeat and lighthearted like radio hits "Love Song" and "King of Anything," but "Stay" is bittersweet and impressively soulful, like many of the other songs on her latest EP, "Once Upon Another Time."
5. Banjo by Rascal Flatts
Tired of the same old concrete jungle? So are the boys of Rascal Flatts. Crank up the volume as you listen to Rascal Flatts's requests for you to join their country shindig, with music provided by – you guessed it – that melodious banjo.
4. Silenced by the Night by Keane
The first single released from Keane's "Strangeland," "Silenced by the Night" is one of those songs that I'd play while driving at night. At the end of an eventful but taxing summer day, Keane's soothing instrumentals combined with powerful vocals are sure to put one in a state of ease.
3. Perth by Bon Iver
Like Keane's "Silenced by the Night," American indie folk band Bon Iver's "Perth" is a bit on the softer side. Also like Keane's "Strangeland" single, "Perth" is hopeful, though in the fact that he remains "still alive for you, love." Though slow to start, "Perth" is infused with touching, airy vocals from frontman Justin Vernon.
2. Payphone by Maroon 5 feat. Wiz Khalifa
Let's be real, "Moves Like Jagger" was getting overplayed – and it still is. While more sentimental (and bitter) than the fast-tempo, electropop anthem, Maroon 5 frontman Adam Levine's distinctive voice and Wiz Khalifa's rap contribution make the heart-wrenching tune worth turning up.
1. Everything is Sound by Jason Mraz
Say "Jason Mraz," and I think of a laid back beach bum strumming a stringed instrument and crooning lighthearted love lyrics. Like many of the other songs in his previous albums, "Everything is Sound" is backed by bubbly piano and dynamic supporting instruments, along with Jason Mraz's consistent reassurance that "everything is sound."
And there it is. So when you're not too preoccupied with pulling up final grades, generating Foothill memes, or mapping out adventures for the next three months, take a breather. Compile your own playtime playlist and turn the volume control up a few notches.