Hero Project to be replaced with new senior assignment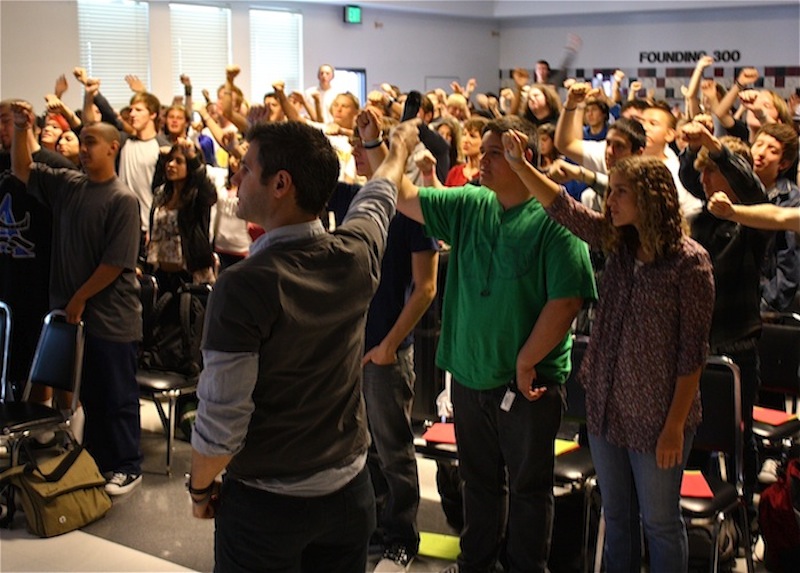 For the past ten years, Foothill seniors have been assigned the Hero Project. Recently, Foothill staff has decided to replace the Hero Project with a new assignment for future seniors.
The Hero Project was originally created to help the students fulfill the 75 hours of community service required for graduation, but now Hero Project advisor Melanie "Captain" Lindsey feels students have begun to view the project as forced volunteerism.
"One of the reasons we decided to stop is because students were complaining that it is forced altruism, and we are 100 percent with them on that," Lindsey said. "However it was not an easy decision, because it is a part of the culture of the school."
The six teachers working the most on the new project, Cherie Eulau, Justin Frazier, Heather Ferris, Chris Prewitt, Jason Dinkler, and Melanie Lindsey, have chosen to keep the new project mostly confidential so it remains a surprise for next year's seniors. They did reveal, however, that the new project will be more academic while still involving student choice.
"I think this project has a lot of potential, and it is current so there will be a lot of interest in it from the students," principal Joe Bova said.
Junior Emily Park had expected to do the Hero Project since her first day at Foothill, so this change was a shock to her.
"To tell you the truth I'm a little apprehensive about what is to come, since I'm bad with long-term assignments, but I'm sure it'll be interesting to see what the new senior project is," Park said. "Either way, I'll probably have to pull some all-nighters next year."
Junior Annabelle Warren was looking forward to the Hero Project assignment.  She planned on working as an art teacher at De Anza Middle School.
"I'm kind of bummed out, because I had cool plans to help out. Now all of that will get lost in the whole community service area," Warren said. "Maybe when I am a senior and so ready to get out, I will be thankful that I didn't have it though."
Senior Averi James was surprised when she found out that they cut the Hero Project. She believes it was very beneficial to the seniors.
"It has been a lot of effort, but I definitely think it was worthwhile. Change has always been progressive here, so it will be interesting to see what happens," James said.