New budget cuts threaten jobs of four Foothill teachers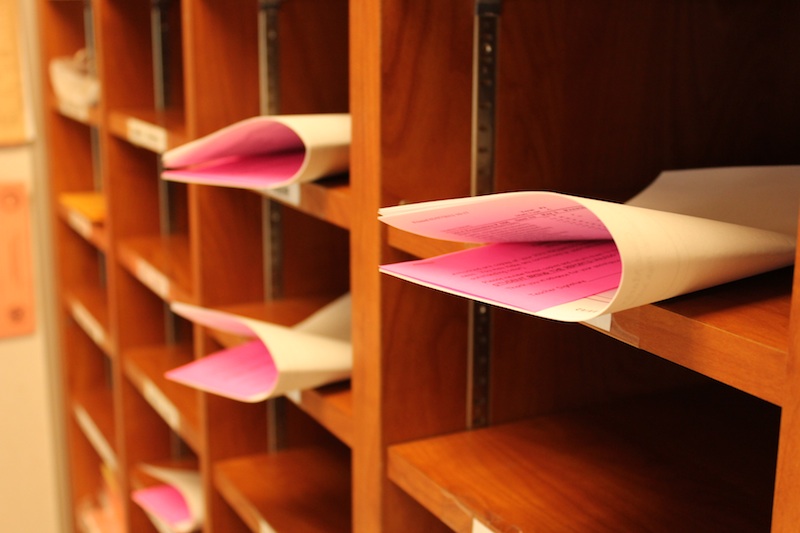 As the certainty of a third year of budget cuts looms over the Ventura Unified School District, Foothill teachers Claire Adams, Heather Ferris, Bill Huffman, and Alice Rocca may be in danger of receiving pink slips.
They were notified informally by administration on Tuesday with courtesy notices informing them their names are on the list of potential job cuts for the 2012-2013 school year.
On Monday a tentative agreement calling for 10 furlough days next year will go to the Representative Council Members of the Ventura Unified Education Association, who represent the union members at each school in the district. The tentative agreement also would mandate that employees pay more toward health and welfare benefits after Dec. 19.
The alternative is to cut teaching positions across the district.
If approved by the council on Monday, the tentative agreement will be sent to the entire membership to ratify.
"I truly believe it was the best that the district could give us in this time," said Foothill career and multimedia specialist Linda Kapala, who serves as a representative to the executive board.
Principal Joe Bova hopes to avoid cuts.
"As far as the future of the school is concerned, if the tentative agreement is reached here in the next week… we should be able to keep the teachers we have currently," he said.
Should Governor Jerry Brown's November 2012 tax initiative garner a 50-percent majority at the polls, three to five furlough days would be re-instated next year, and health and welfare benefits might be fully covered by Ventura Unified for the rest of the school year. Without this 50 percent majority vote, Ventura Unified will face an additional $8 million dollar budget cut.
"It's a sad reflection that our education is always bearing the brunt of cutbacks – when there's no money, there's no money," Kapala said.
The decision rests for now with the VUEA representative council members to either vote in favor of the ten furlough days or to lay off 60-70 Ventura Unified employees, which would also increase class sizes. Additionally, programs such as summer school, adult education, and GATE would be cut.
This year, Ventura Unified utilized approximately $10 million from its reserves, most of which was taken from a $20 million building fund. That money can no longer serve to buffer the district from the state budget cuts.
Though pink slips were given to several of Foothill's staff members last year, they were successfully retained after a similar union vote for furlough days.
Bova said that discussing the possibility of teachers' unemployment for the next school year is difficult.
"It's really tough to talk to people about the potential of being laid off when they've been working for the school district for five, six, seven years," Bova said. "Because of the nature of the state budget right now… the district had to go back to teachers who had been working in the district as far back as 2004."
Upon receiving her courtesy notice, social sciences teacher Heather Ferris found it to be no surprise.
"For myself, I was expecting it," Ferris said, as she had received a pink slip last year, acknowledging that she believes herself to be the newest social sciences teacher in the district.
"I was extremely surprised about Mrs. Adams; she's been here longer than I have," Ferris added.
Social sciences teacher Claire Adams also expressed her concern over the matter, noting that she was "shocked" upon learning about the possibility of being given a pink slip.
"The awful part that makes you lie awake at night in stress is that you're relying on other people's goodwill to keep your job, so you're relying obviously [on] other teachers in the district to vote, so they will have less pay, to keep you," Adams said. "It's a five-percent pay cut; it's a lot to ask of people."
Ferris acknowledged the stress of the situation for teachers.
"To know that it's really not about who you are as a teacher or what you've done as a teacher, but just where you are on the schedule of seniority, or lack thereof [is] kind of an emotional strain," she said.
Foothill Dragon Press reporter Allison Clark contributed to the reporting of this story.