Ventura performers shine in "A Night of 1,000 Stars"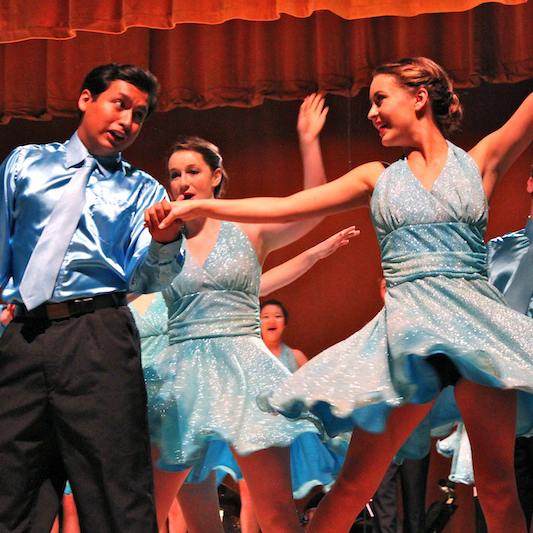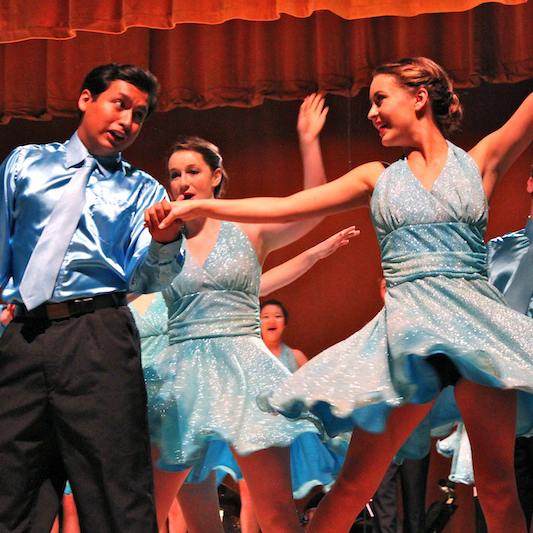 Students, parents, and teachers from across the Ventura Unified School District gathered on Ventura High School's main stage this Saturday night for the 11th annual Festival of Talent.
Directed by Brian McDonald of the Rubicon Theatre, this year's performance was themed "A Night of 1,000 Stars" and featured a wide variety of acts, including a dance by some teachers and two young aerialists from Pierpont Elementary.
Although the performers made it seem effortless, much preparation went into this year's show. Trudy Arriaga, who started the Festival of Talent when she became superintendent 11 years ago, said planning begins as soon as the previous year's Festival ends.
Over 100 different acts tried out before a panel of Festival committee members and those from different artistic mediums.  After every act had been scored for age, talent and variety, the lineup was narrowed down to 30 acts.
The opening act was an adorable performance of both "Catch a Falling Star" and "Here Comes the Sun" by Ventura Unified's Open Classroom toddlers.
Some of the acts that made the cut included a song in Japanese by Jessica Faigin, a Monty Python comedy sketch, and Mexican folk dance.
There was also an Indian-themed dance performance by Siya Bhakta and Anjali Slyker, followed by the Ventura High School Dance Team's take on the Pussycat Doll's "Jai Ho."
"We're looking to represent every student that comes through the doors of VUSD," McDonald said.
The acts ranged from a song and dance number to "Fly Me to the Moon" by VUSD's Company show choir to an elementary schooler hula-hooping while reciting all 50 states in alphabetical order.
Not only does the Festival of Talent serve as a popular local entertainment, but it supports a cause sponsored by Ventura Education Partnership. The proceeds from Festival of Talent go to GrantSmart, a program that lets teachers apply for grants.
"Usually it's $500 to $1,000 that they can put back into their classroom for special projects that they wouldn't be able to do if they couldn't get this kind of a grant," Bart Bleuel, the event's chairman, said.
Festival of Talent also promotes the arts in schools through GrantSmart.
"A lot of times where schools and cities are in troubled financial times, arts seems to be one area where cuts happen first.  And this is a way to make sure that our students aren't suffering and aren't going without arts programs," McDonald said.
Another way the Festival of Talent benefits the arts is through Ventura's arts collaborative, which will raise about a $1,000 for the arts by student-painted banners auctioned before the show and during intermission.