Best of 2011: Albums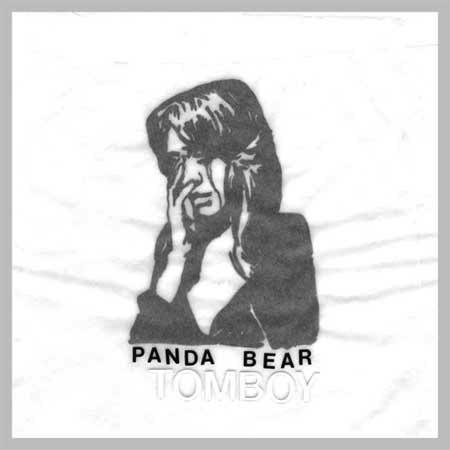 Chandler Gerard-Reimer
December 15, 2011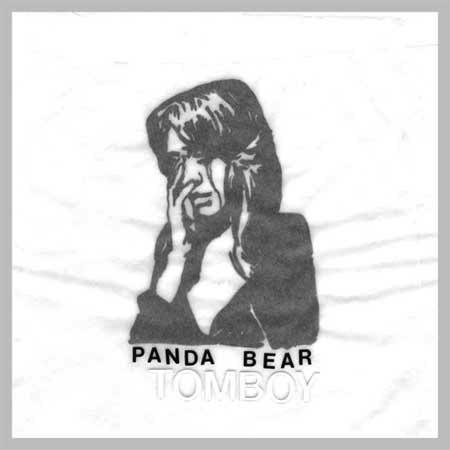 1. Panda Bear: "Tomboy"
For Animal Collective fans, "Tomboy" may be a departure from what they expect. Noah Lennox, AC's lead singer who goes under the moniker "Panda Bear," recorded "Tomboy" in a dark basement. Tomboy resonates a nostalgic feeling with the listener, but the album is more cathartic than depressing. This is 2011's best album because the songs are full and rich, layered masterfully by Spacemen 3's Sonic Boom. Songs like "You Can't Count on Me" and "Last Night at the Jetty" will literally give you chills. This album isn't full of singles, it's a cohesive masterpiece.
2.  Foster the People: "Torches" 
Foster the People was this year's breakthrough indie band. "Pumped Up Kicks" was the crossover hit that rocketed them to double-platinum stardom on the airwaves and Internet. "Pumped Up Kicks" and "Helena Beat" were the only songs that garnered much attention, but the whole album is full of great dance songs. "Torches" is a great album because every song has its own unique sound. Some songs are slower, some are bursting with energy, some are sad,  some are fun, and some are a combination of these things. Every song on the album has the power to induce singing or dancing, a rare trait that helps to make "Torches" one of the best albums of 2011.
3. Daughtry: "Break the Spell"
Who's Taylor Hicks? The only name to remember from American Idol's fifth season is Katharine McPhee, or better yet, Chris Daughtry. Ever since his elimination from American Idol, Daughtry (along with his band of the same name) has become a chart-topping sensation, with hits such as "Home," "No Surprise," and "September." "Break the Spell" begins with "Renegade," a fast-paced, hardcore rock anthem that showcases Daughtry's wide vocal range. Another highlight from the album is "Crawling Back to You" which has already become a radio hit, and revisits the softer but still rockin' sounds evident from Daughtry's 2006 debut album.
4. The Joy Formidable: "The Big Roar"
The Joy Formidable's first full album, "The Big Roar," has the same snappy lyrics, bold sound, and quirky beginning as their first EP. One of the best tracks, "The Everchanging Spectrum of a Lie," opens with the sound of popping balloons and as the popping increases, the band's signature guitar builds up and Ritzy Bryan's vocals begin. Every track that follows has catchy lyrics and as always, the unique hypnosis of Bryan's voice.
5.  Adele: "21"
Adele has one of the most powerful voices around, so it's no surprise that her latest album, "21," is currently one of the best selling albums of the 21st century. "21" is a compilation of emotional songs about sadness and loss. "Rolling in the Deep" is a song of reflection on lost love, and showcases Adele's vocal power. "Someone Like You," another song about lost love, is even more depressing than "Rolling in the Deep," but Adele's beautiful voice makes up for the otherwise sorrowful song. "21" may require more than a few boxes of tissues, but Adele's unique voice is worth the tears.
6.  Lady Antebellum: "Own the Night"
Following their first five Grammy wins, Lady Antebellum released their third album, "Own the Night" and didn't disappoint. The record consists of their usual soft ballads and upbeat lyrics in which they were able to perfectly blend the right amount of country with pop.
7. Smith Westerns: "Dye It Blonde"
This is only Chicago band Smith Westerns' second album, but they have set the bar high for future recordings. "Dye It Blonde" is an ear worm, something that you can't stop listening to and gets better each time. The album's single, "Weekend," begins the record with glam guitar and guitarist/singer Cullen Omori's crooning perfectly completes the transportation to 1970s UK. Top tracks include "Fallen in Love," "Only One," and "All Die Young." 
8.  Bon Iver:  "Bon Iver, Bon Iver"
Bon Iver's first album captures every sad moment in life, and you can count on their sophomore album to create that same feeling of comfort. With tracks like "Michicant" and "Wash," Bon Iver performs a melody of near perfection, causing each song to make you stop in your tracks and simply listen. "Bon Iver, Bon Iver" is yet another fantastic album.
9.  Lenka: "Two"
This album consists of powerful, uplifting songs that make you want to get up and dance. Australian native Lenka's second solo album shows what she can do through these songs. Songs like "Roll With the Punches" and "Everything At Once" are ones you can find yourself playing over and over again because of their cheerful yet unusual lyrics.
10.  Within Temptation: "The Unforgiving"
If you have to choose which epic soundtrack to go along with the events of your life, Within Temptation's "The Unforgiving" should be one of the top contenders. The Dutch band has never failed to disappoint in their areas of symphonic goth metal/rock, and their 2011 comic book-based concept album is no different. The first track, "Why Not Me" is not an actual song, but a segue-way into the storyline of the entire album. The tracks "Fire and Ice," "Where is the Edge," and "Stairway to the Skies" vary from soft and melodic to strong and edgy, providing more than enough dynamics to put the entire album on repeat.