Students dance under "lights d'amour" (45 photos)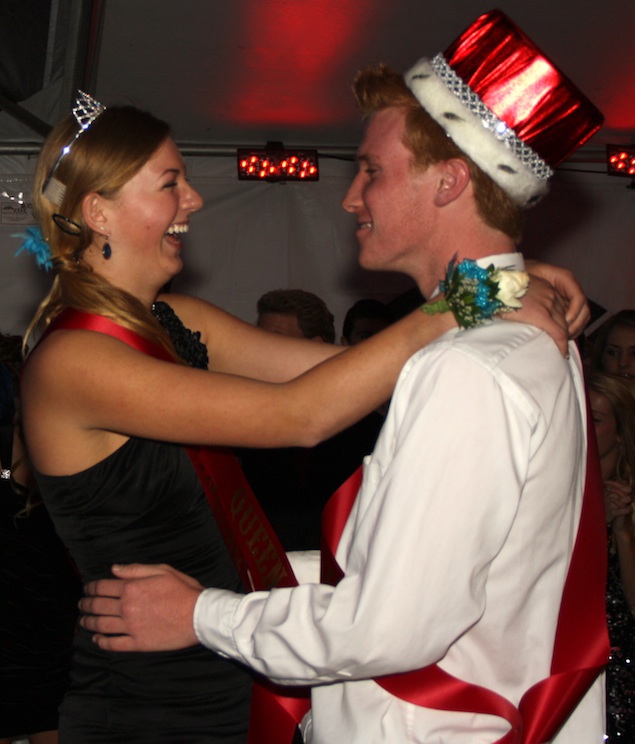 Elegantly dressed girls and boys shivered in the 46 degree weather as they awaited entrance to the Museum of Ventura County's courtyard Saturday night. Once inside, students were greeted with space heaters and hours of dancing.
The sophomore class hosted Foothill's annual Winter Formal, themed "Lights d'Amour," from 7:30-10:30 p.m. Associated Student Body (ASB) sold about 400 tickets for the event.
"I just wanted something kind of different," ASB sophomore Anna Cogswell said of the theme, "Every year it's winter themed, and I thought something 'twinkly' would be fun."
In previous years, Winter Formal was held at Epic Ventura, but ASB was forced to find a new venue after it closed earlier this year.
"This venue is definitely a lot different," junior Andre Sehati said. "It's much more refreshing for people, and it really provides a different dynamic for dancing."
"I really like the setting, it really flows," said physics and chemistry teacher John Weldele.
About halfway through the dance, Foothill's Winter Court was announced. The princes and princesses of each year are as follows: freshmen McKenna Cole and Jared May, sophomores Victoria Bonds and Michael Morales, juniors Cara Crosland and Adam Braver, seniors Isabel Asp and Devon Henderson, and seniors Allison SanGiocomo and Taylor Rios. Seniors Rachel Alston and John Sheehy were crowned king and queen.
"It was basically the best feeling in the world, best night of my life," said Sheehy, of being crowned king. 
After the court was announced, the Winter Court took to the floor for the first slow song of the night. The rest of the attendees were then invited to join in. 
"It was awkward because I'm 5-foot-11 in these shoes and he's 5-foot-8." Crosland said of her dance with Braver. "Plus having my boyfriend and his date watching, it's awkward."
"I always like when they do the Winter Court, and they actually play a slow song and you can hear some good music for a few minutes," principal Joe Bova said.
The dance was open to students of all grades, and Foothill students were allowed to bring dates from other schools.
"It's a little surreal," said Foothill alumnus Bill Grundler of being at Winter Formal after graduating. "It's still really fun though, it's probably the best one yet."
Credit: Rachel Crane & Felicia Perez for The Foothill Dragon Press.