BioScience takes a splash in a new direction
Last Sunday, 38 seniors of the BioScience Academy embarked on a four day trip to Santa Rosa Island. The previous six years, BioScience students cast their lines,
……………
Last Sunday, 38 seniors of the BioScience Academy embarked on a four day trip to Santa Rosa Island.
The previous six years, BioScience students cast their lines, researched new species of rockfish and barcoded the DNA for the Barcoding Life's Matrix Project on a boat trip.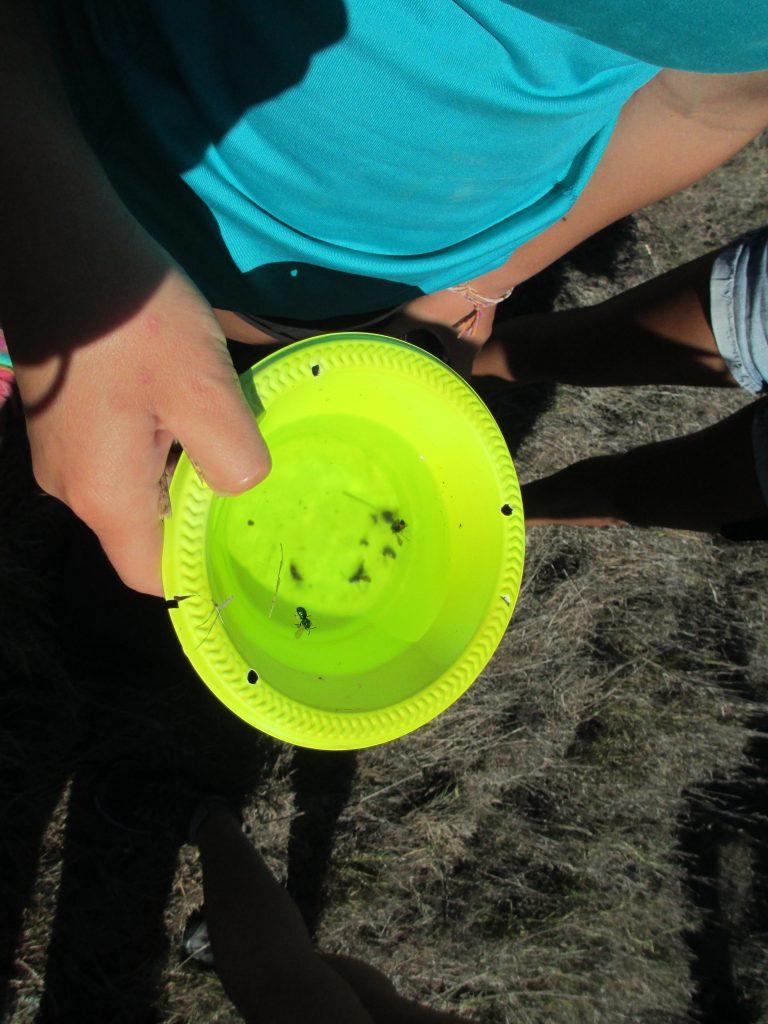 This year BioScience went in a slightly different direction. Instead of collecting and barcoding rockfish, students had the opportunity to collect bee samples.
Students were aided by Coastal Marine Biology co-directors Ralph Imondi and Linda Santschi who oversaw the collection of specimen.
BioScience Academy Director Darcy Duffy said the reason for such a sudden switch is "We've pretty much finished [barcoding] most of the species, and gotten what we need, so we're moving onto bees; it's a species of interest."
The basis of the project stays the same; students will still collect a specimen and barcode its DNA, they will also add their findings to the International Barcode for Life's (iBOL) database.
This database is like a dictionary for DNA, Duffy explained. It's open to the public and anyone can access the data that students collect.
The Barcoding Life's Matrix Project is a subset of the iBOL that was started to get students involved in the barcoding process as citizen scientists.
Numerous classrooms nationwide participate in this project and "each classroom will generate reference barcodes for 20 specimens," Duffy said.
The only big change for BioScience students this year is the organism studied. Due to Colony Collapse Disorder, scientists have recently taken interest in bees.
To catch the bees, students placed bowls with soapy water around the island. Then they waited for the bees to fly into the bowl, at which point the bees became immobile.
[soundcloud url="https://api.soundcloud.com/tracks/226797867″ params="color=ff5500&auto_play=false&hide_related=false&show_comments=true&show_user=true&show_reposts=false" width="100%" height="166″ iframe="true" /]
This way the bees could stay intact and be collected and put into jars by the students.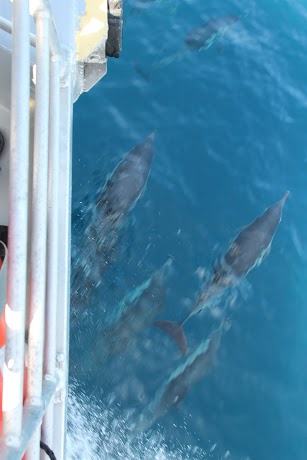 "All the skills we are learning in BioTechnology are applied, so when they go through this lab they will be isolating DNA, which we're practicing right now, they'll be using their micropipettes, which is how you transfer small quantities [of DNA], and they'll be doing polymerase chain reaction, which is how you replicate DNA," Duffy said.
"Once they apply to this project and truly understand those tools that we use in the lab, then the sky's the limit in where they can apply them in other places, and really focus their research and do whatever is next in life for them."
When the students got to the island they were accommodated in a field station with an industrial kitchen, a dozen bunk beds and a few tents.
The majority of their day was not spent indoors. Instead, they went on hikes around the island and spent a lot of time at the beach learning about native flora and fauna.
Senior Kira Tebbe gave next year's BioScience students advice to take advantage of the trip. 
"They give us so much free time and just make good use out of it and bond," she said.
Tebbe initially found the island "brown and bland" but upon docking and learning more about the island she discovered "that there were so many new things that we didn't realize was there."
Another senior of Cohort 10, Ashley Amaladhas, said, "If you can go to this trip, definitely go."
"I went on this trip expecting to get stung a lot," Amaladhas said.
"But I think it was more special than a fishing trip would be because on a fishing trip you're stuck on a boat and that's all you can really do but when you're exploring the terrain of Santa Rosa, you know there's more to do, more opportunities."