Magic Mountain trip planned for Renaissance students if 87 percent of school qualifies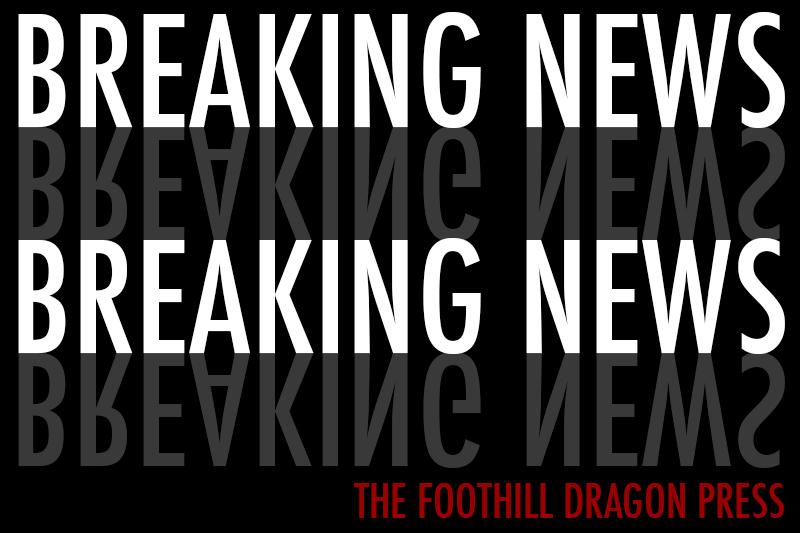 If 87 percent of students qualify for Renaissance semester one, those students will be eligible for a trip to Six Flags Magic Mountain. This would replace the spring Renaissance rally.
Today, Associated Student Body (ASB) advisor Melanie "Captain" Lindsey confirmed with Principal Joe Bova that this trip was possible.
Lindsey said she asked for Bova's approval of the new goal because students had been upset when the Magic Mountain trip was canceled for the 2014-2015 school year. To bring the event back, a concrete goal needed to be established.
The last two years, 77 percent of students made Renaissance. The 10 percent increase to 87 percent is a "lofty goal," Lindsey said.
Unlike in previous years, the trip will only be possible if the exact goal is met or surpassed. "If we hit 86.4 percent, we're not going. It has to be 87 percent," she said.
"The student body has to step up academically and they have to step up with fundraising," Lindsey said.
ASB does not have the financial means to pay for the entire trip. A new "Access Book" fundraiser is expected to bring in $8,000. If it does, students will be expected to contribute a $30-35 donation to complete the amount necessary for the trip.
Lindsey said that if every student sold one book, $11,000 would be raised. If every student sold three, $35,000 would be raised, which would be sufficient for the Magic Mountain rally without student donations.
If not enough money is raised through student fundraising or donations, nobody will be able to go.
An $8,000 grant given to Foothill to compensate for the removal of parking fees will be used to pay for busing to and from Magic Mountain. The money was not given directly to Foothill. Rather, Foothill is able to send invoices to the district office and pull from the grant fund.
"The only reason we haven't had it the last couple of years is because we haven't really had any goals to set because there's been no CST [California Standards Tests]," Bova said.
Breaking: If 87 percent of students make Renaissance semester 1, they will go to Magic Mountain in place of a spring rally. Story to follow

— The Dragon Press (@FTHSDragonPress) August 27, 2015
Before it was abolished, the CST score combined with other factors such as graduation and attendance rates constituted the Academic Performance Index (API) score. This score is what Foothill had used as a goal in the past.
According to Bova, the new SBAC test could give Foothill a new indicator in future years. In addition to a school-wide trip, a senior trip based on the juniors' test scores could be possible.
"We may be looking at trying it to give our juniors every year an incentive," Bova said.
"I think that because we didn't get to go, a lot of the kids who didn't have that opportunity, I think that they'll definitely be the ones who are more apt to fundraising," junior and Renaissance rally director Victoria Shaw said. "I was bummed when I found out that we didn't get to go."
Because it is unclear how API scores will be calculated in the future, Renaissance rates will be used this year to determine whether the student body is eligible to go.
With a new character development program in the works and reinvigorated "Start Strong, Be Strong, Stay Strong, Finish Strong" programs, Lindsey believes that goal can be reached if students are willing to put in the effort.
Students were excited to hear the news.
"It makes me feel so excited because I really miss Magic Mountain and that tradition," junior Rachel Ayala said.
Junior Andrew Hadley said it would be "a good idea" but had some reservations.
"I think the only thing it would take away from from how it used to be is that instead of everyone in that year just going to Magic Mountain, you still have those people who don't go on Renaissance," Hadley said.
Sophomore Natalie Eberle said that she thinks some students might not be motivated despite the goal, but hopes the trip will happen.
"That would be a really cool rally because I know Ventura and the others go on these giant, awesome trips sometimes and it'd be cool to be part of that," Eberle said.
Bova said it might be difficult to meet such a high goal.
"They set a tough goal. If they can [meet the goal], then we'll figure out a way to do the trip," Bova said.