Wantz bids the Dragon Press farewell after six years of service
The walls of room I-107, home to the Foothill Dragon Press, tell a story of struggle, perseverance and achievement. They are adorned with six years worth of national awards, hard work and student gratitude. But the story left untold by the walls of I-107 is that of its founder and adviser, Melissa Wantz.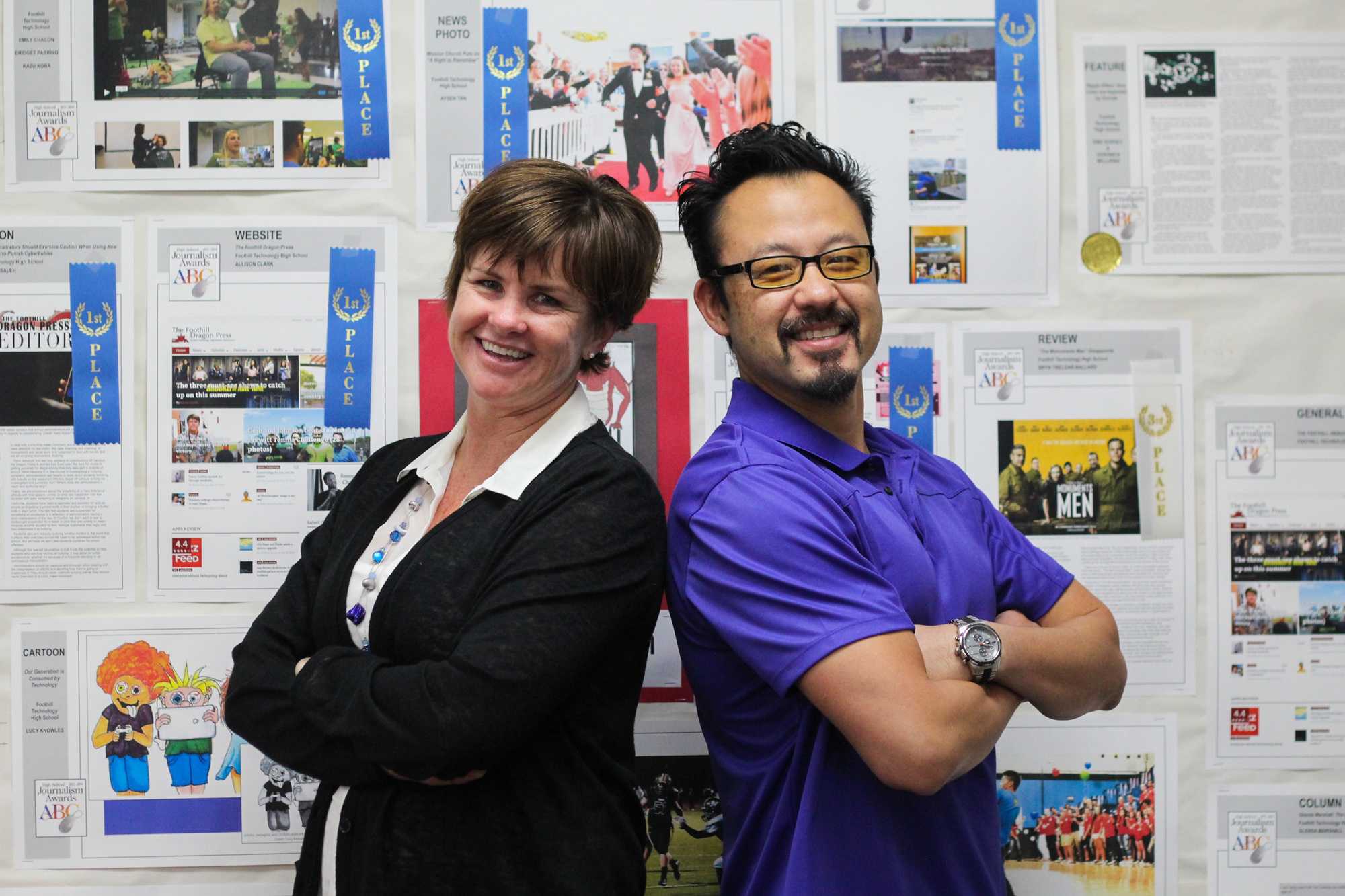 The walls of room I-107, home to the Foothill Dragon Press, tell a story of struggle, perseverance and achievement. They are adorned with six years worth of national awards, hard work and student gratitude. But the story left untold by the walls of I-107 is that of its founder and adviser, Melissa Wantz.
Wantz created the program six years ago after her first year of teaching 10th grade English at Foothill. However, she had a vision for creating the publication two years prior to that, when she was still a teacher at Balboa Middle School.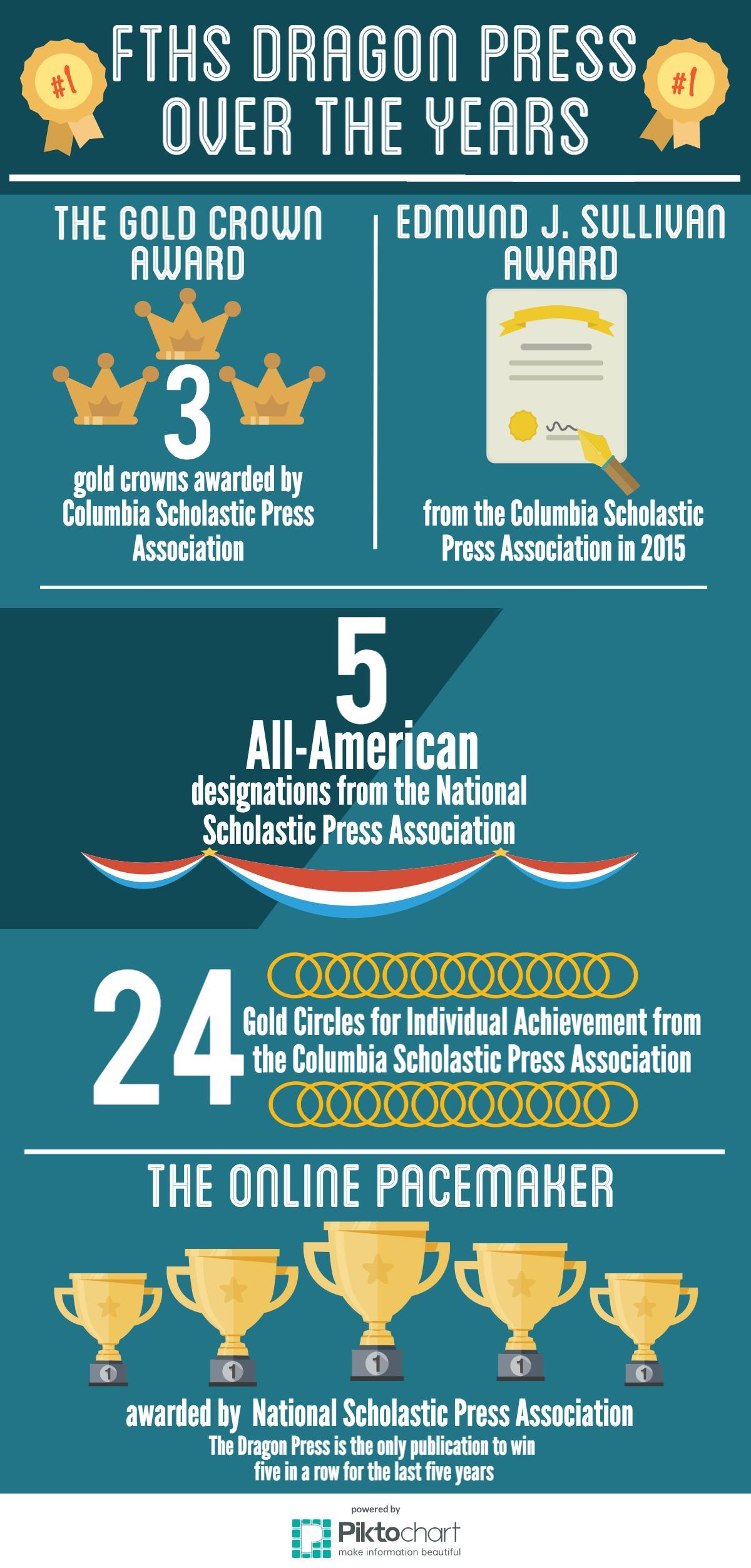 She was helping a colleague and Ventura High School journalism adviser Dan Nelson chaperone a trip to Philadelphia, the site of the 2007 National High School Journalism Convention. It would be the place of genesis for the Foothill Dragon Press.
Nelson told Wantz that she didn't need to attend any of the classes at the convention and could instead explore the city if she wished to.
"He said I didn't have to go to the journalism classes. I could go shopping during the day, explore the neighborhood, have fun. But I was curious," Wantz said in her farewell speech to the Dragon Press.
Instead of following Nelson's suggestions, Wantz took to attending various workshops on topics ranging from student press rights to staff relationship building. After the week-long convention came to a close, Wantz felt invigorated.
"On the airplane home, as my mind returned to the excited energy of thousands of high school journalists filling a convention center, I came to a sudden, certain realization: I was going to start an online journalism program at Foothill Technology High School," Wantz said.
The following year, she was a teacher at Foothill and was already forming her plan to start something that would eventually become what many deem as a key institution to the school.
"She realized that newspapers were dying – the actual paper – and that it was all going to be online and that students should do that," AP Government teacher Cherie Eulau said.
"So, she built a program that's just way ahead of what most schools are doing in terms of online journalism and really became that gold standard for what it should be."
However, Wantz admits it didn't start off that way.
In its inaugural year, she described the Dragon Press as "an ugly, unruly and often heartbreaking little beast."
Wantz had created the publication on a processing system called Joomla, something she now jokingly equates to "an archaic journalism curse or a hex that angry reporters place on sources who don't respond to their requests in a timely manner."
The system was tedious, difficult to use and had structural flaws, but after six weeks in the summer of 2009 spent by Wantz working around the clock to master Joomla, the Foothill Dragon Press took its first breath.
With the dedication and hard work of a staff of 14 students, the publication lived to celebrate its first birthday and soon after began winning awards and earning national recognition. She calls this period "The Winning Era."
[soundcloud url="https://api.soundcloud.com/tracks/209756752″ params="color=ff0000&auto_play=false&hide_related=false&show_comments=true&show_user=true&show_reposts=false" width="100%" height="166″ iframe="true" /]
"The caliber of students entering the journalism class over the next couple of years continued to grow, as did the content they produced, and we started distinguishing ourselves off campus," Wantz said.
Although the increasing collection of plaques served as proof of the website's improvement and growth, Wantz also described a second reason for the importance of the awards.
"As the economy cratered and the state budget cuts grew worse, I was worried that Foothill journalism – as the newest elective – could be cut, that people would see it as expendable," she said.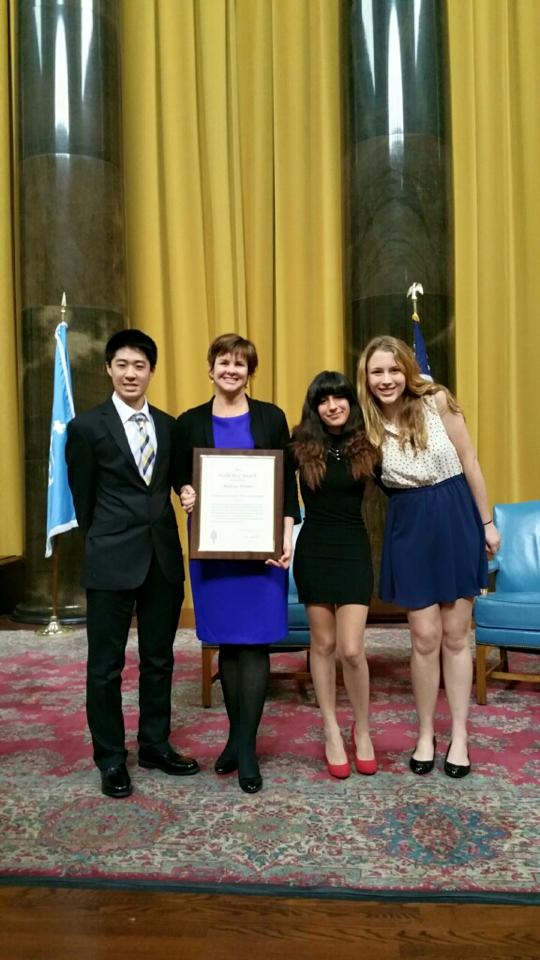 "I hoped that with enough plaques on the wall, the program would become a source of pride. It would become secure."
In its brief lifespan, the Foothill Dragon Press has won five Online Pacemakers, three Columbia Gold Crown Awards, five National Scholastic Press Association All-American awards and a total of 24 Columbia Scholastic Press Association Gold Circles. The staff has also earned various local awards, including Ventura County Star Awards and Tri-County Journalism Education Association awards.
Foothill Dragon Press Editor-in-Chief and junior Fidelity Ballmer commended Wantz's drive and ability to shape such a successful program on her own.
The Dragon Press has also become an important resource to the community, something that Wantz believes is far more valuable than any award.
Wantz said that because of her desire to continue changing and innovating, she felt that Foothill would not be her home for much longer. After seven years of service, it was time to move on.
She was offered a position at Harvard-Westlake School, where she will serve as head of their media department. She will be in charge of their print and online journalism programs.
She said she hopes that the Dragon Press and Harvard-Westlake Chronicle will forge a new bond in this transition, seeing themselves as sister publications rather than competitors.
Eulau, a long-time friend of Wantz as well as a colleague, says that she will miss her dearly, but that the transition is expected because her ambition leads her to "search for that next thing."
"She's such a leader on campus, not just for technology, but just teaching generally and sort of being visionary about how to use technology," Eulau said. "I've always said that we're lucky that we've had her. She sort of has been working well below her pay-grade."
Ballmer was initially concerned by the news of Wantz's departure and was questioning what it meant for the future of the publication.
"My first reaction was that I was definitely shocked. I was definitely worried about what's it going to mean for the publication next year," Ballmer said.
"But I had some time when I was in the office with her to kind of adjust and understand why she was doing it […] I knew that that was just too big an opportunity and too much of a possibility to shape something into what she wanted it to be for her to turn it down."
English teacher Yiu Hung Li will be stepping into the role of adviser for the Dragon Press.
Wantz said that she "hand-picked" Li when she was first considering leaving Foothill. She has full confidence in his abilities to guide the publication and continue its legacy of success.
"Mr. Li is going to lead this Dragon Press to new heights and add his own spin and bring new energy to it," Wantz said.
Ballmer believes that the transition will be a chance for the publication to form even closer bonds and rise up together to forge a new path for the press.
"I'm really excited for the transition it brings, because with any big, new change, people kind of come together and realize that this is going to be something new. It's our time to rise up," Ballmer said.
The Dragon Press is coming to the end of an era. The new staff and adviser look ahead eagerly, excited to embark on a new journey, but those new adventures will always rest on the foundation and legacy built by Melissa Wantz.
……….